I share my guide for how to reach your health goals while social distancing for coronavirus through healthy eating, cooking, and home workout ideas.
We are living in really scary times with no confirmation on when the risk of Covid-19 (the Coronavirus of 2020) is going to decline. For a lot of us in North America and abroad, that means complete quarantine at the most extreme, or at least social distancing or social isolation at the very least. For a lot of you that also means either working from home on reduced hours, or not working at all as your job doesn't really work so well from home.
My family is completely isolated right now and will be for at least 14 days, after which we will be comfortable hanging out with other families who also took a social isolation pact.
But anyone who knows me knows that my health and wellness is really important to me. So of course, I am taking this virus very seriously, but I am also stressed and anxious about what that means for my healthy living routine. For those of us who have health goals and want to maintain the momentum we maybe had build "on the outside", I wanted to share a dietitian's top tips for surviving coronavirus.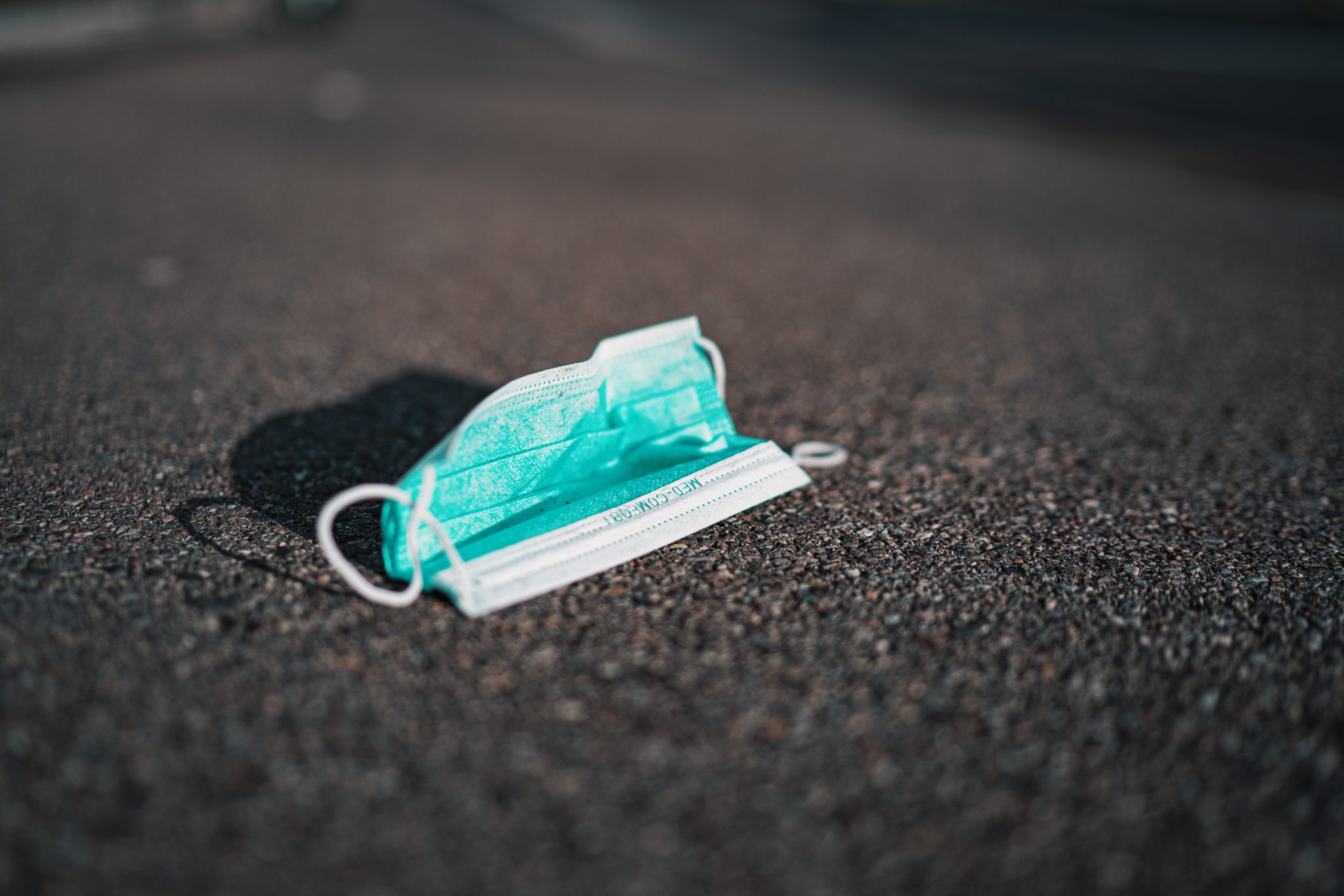 common Health Goals Pre-Coronavirus
We did just get through the new years resolution hump, so if you're like me, you probably have a few really important health and wellness goals you're trying to keep going.
Eat healthier less processed food
Improve your relationship with food
Workout several times each week
Don't skimp on sleep
Find ways to manage stress and anxiety
How to Continue Your wellness Journey While Social Distancing for Coronavirus
Being under quarantine or socially isolated does not necessarily mean you need to throw in the towel and just watch TV all day. It also doesn't mean you need to stress eat the potato chips you stock-piled when you did your "last supper" grocery shop in a panic. Here are some ideas on how to use your social distancing time to kick off your wellness goals.
Cook More at Home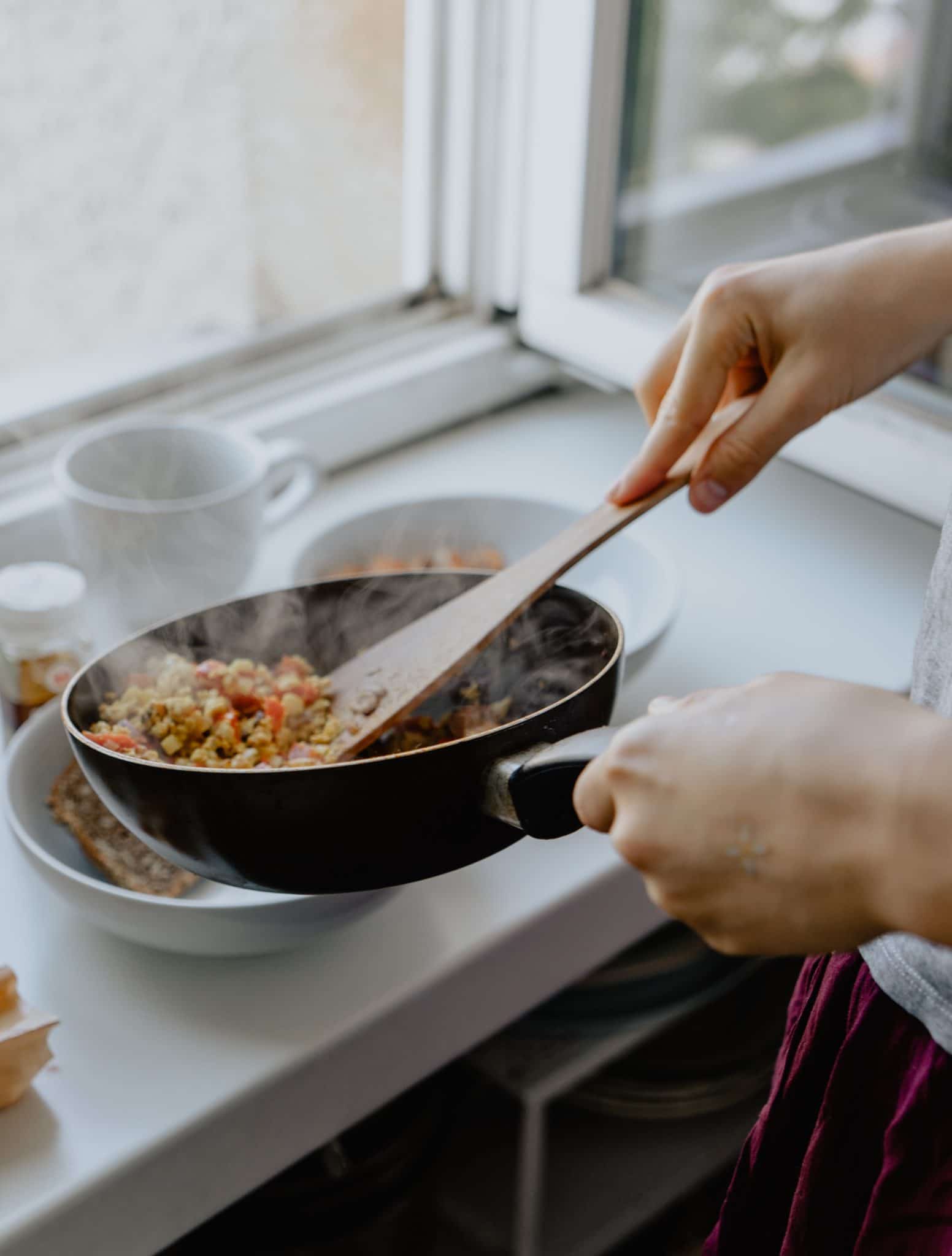 If you're practicing true social distancing or isolation, you are no longer going out for lunch with work buddies, or for dinner dates with your spouse. You might also not even be comfortable with take-out food. Not to mention, your freezer and pantry are probably SLAMMED with food just waiting to be cooked. This is an amazing opportunity! If you are home from work on a reduced schedule as many of us are, use this time to make meals from scratch as a family. It doesn't need to be time consuming – but since you're likely no longer getting home right at 6 PM and just starting to think about dinner when you're starving, you have a bit more time in the day to throw something in the slow cooker or instant pot, or pull something out of the freezer to thaw. We've got a round up of healthy easy recipes using some of the pantry and freezer staples you've already stocked up on right here.
Get Ahead on Batch Prepping Healthy Recipes
If you're like most busy adults buzzing about in the early weekday mornings, you don't ever have time to actually prepare anything more than toast or cereal for breakfast. Take a random Tuesday morning to make protein pancakes for the week. Or do a big sheet of baked oatmeal and freeze any extras. Ditto with soups for lunch, and casseroles for dinner. I personally have been using every meal as an opportunity to make a double batch and save the extras for a rainy day. This way, when we're out of this hell and back into the hustle and bustle of real work life, we can roll with the healthy living momentum we started.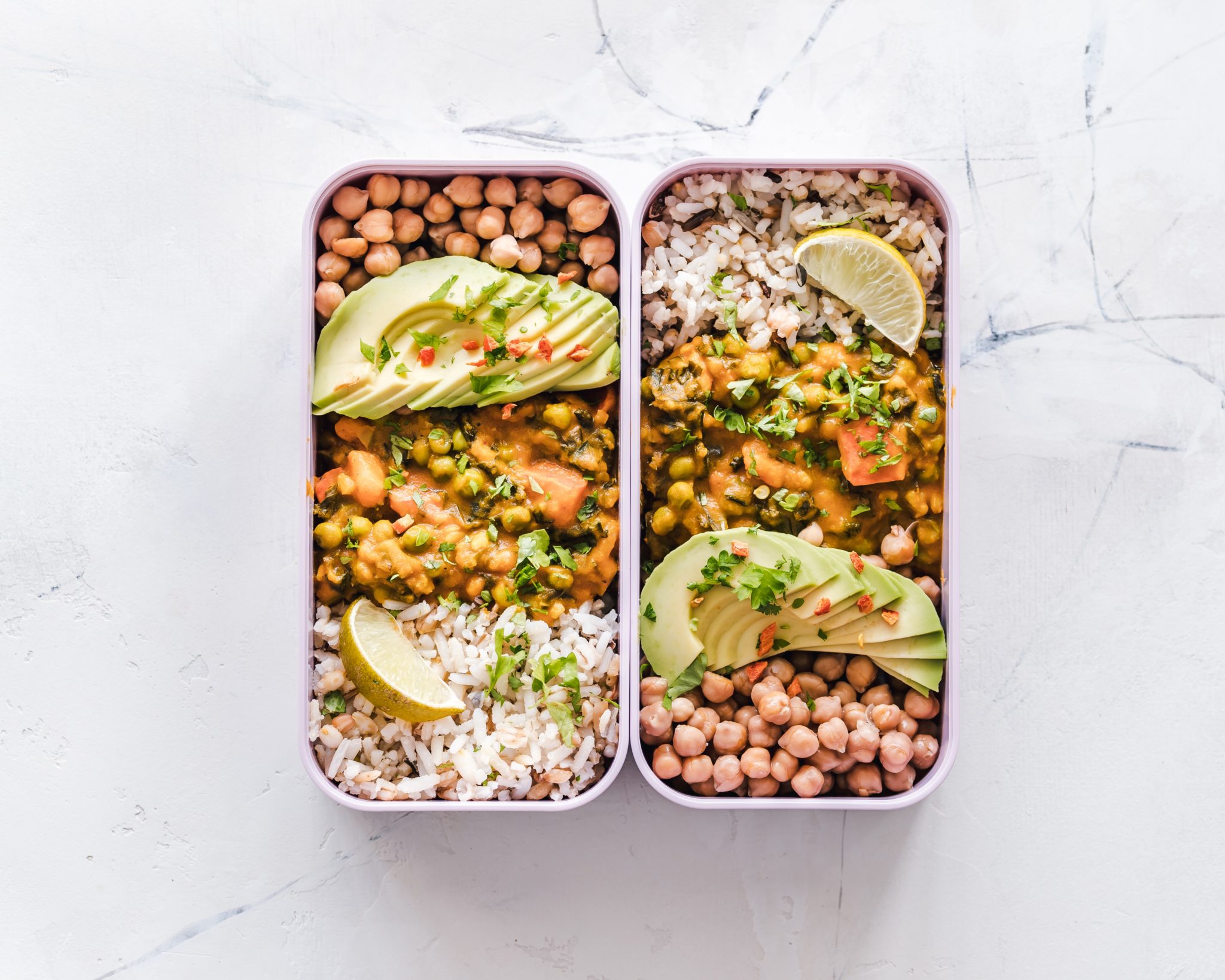 Practice Intuitive Eating
If you don't already have the intuitive eating book, I highly suggest you check it out here and order your copy for evening reading during coronavirus. But take this time while you're home to learn what it feels like to be able to respond to your hunger cues a little better. Often when we are busy in meetings all day, or working on someone else's schedule, it's easy to not hear our hunger and fullness cues when they hit. But if you're working from home, or off work all together, and you're setting the agenda for the day, you'll have a greater chance of tuning in and hearing those needs.
Focus on Self Care and Sleep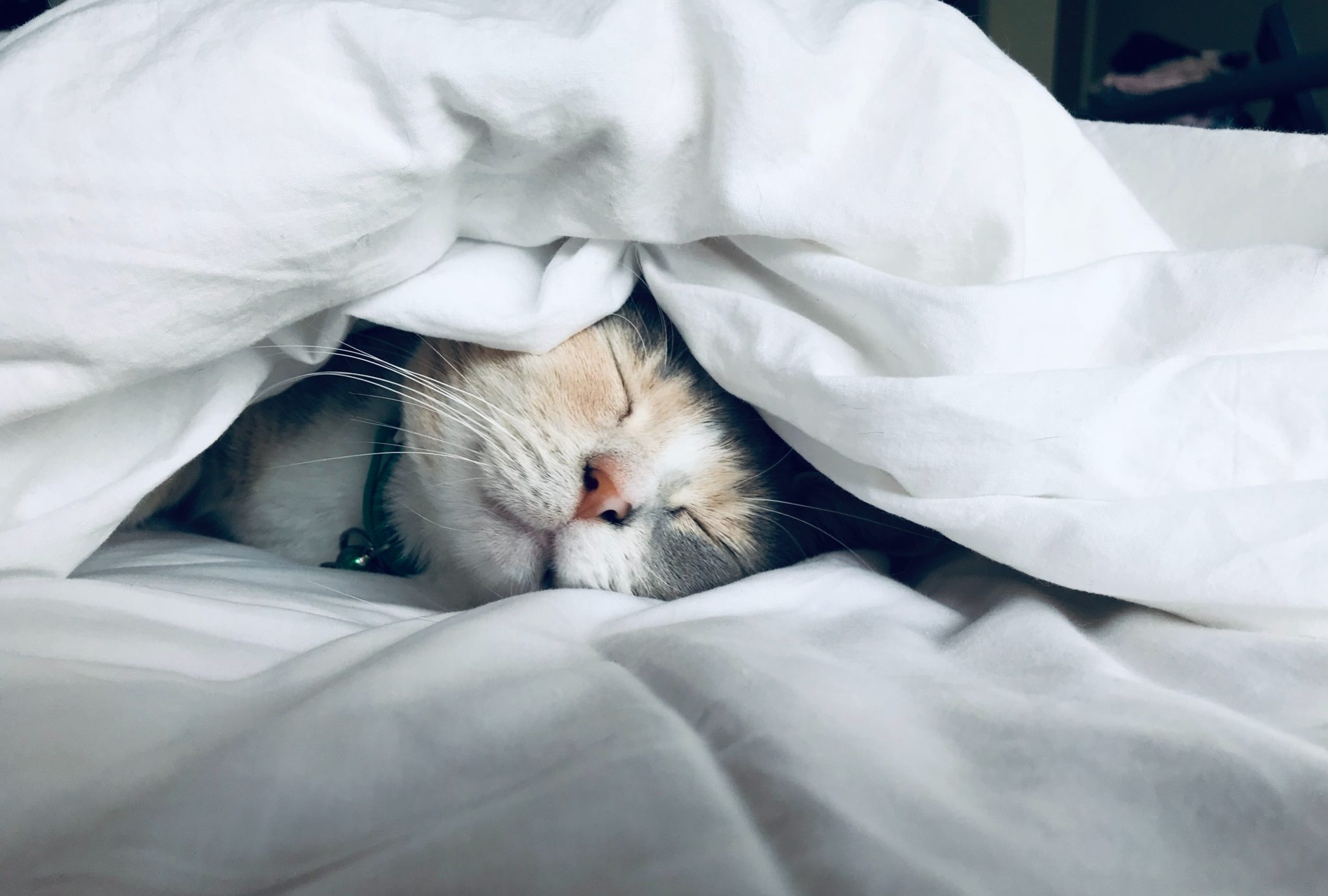 As stressful as coming to terms with this whole social distancing and coronavirus thing has been, now that we're officially here, I have finally been sleeping a lot better. I don't know if it's because I'm just so tired trying to parent my busy toddler all day long and write blogs or record videos in my short 2 hour nap window every day, but by the time 8:30 PM rolls along, I literally pass out. For someone like me with insomnia, it's truly a beautiful thing. But use this time at home to really recalibrate your sleeping habits. If you're used to staying out late for business dinners and then getting up early the next day to hit the gym before work, know that that's not the reality now. You can use this time to get your body used to a more reasonable sleeping hour and wake-up routine. Trust me, we need our immune systems working in tip top shape and skimping on sleep is no way to build them up.
Read a Book
Like I said about Intuitive Eating, now is the time to pick up those books you got at Christmas that you've not had a chance to open up. And if you don't have anything read-worthy at home, check out a few reviews and order a couple good ones on Amazon. You can check out my whole amazon affiliate link for other books on improving your relationship with food here.
Virtual Training Sessions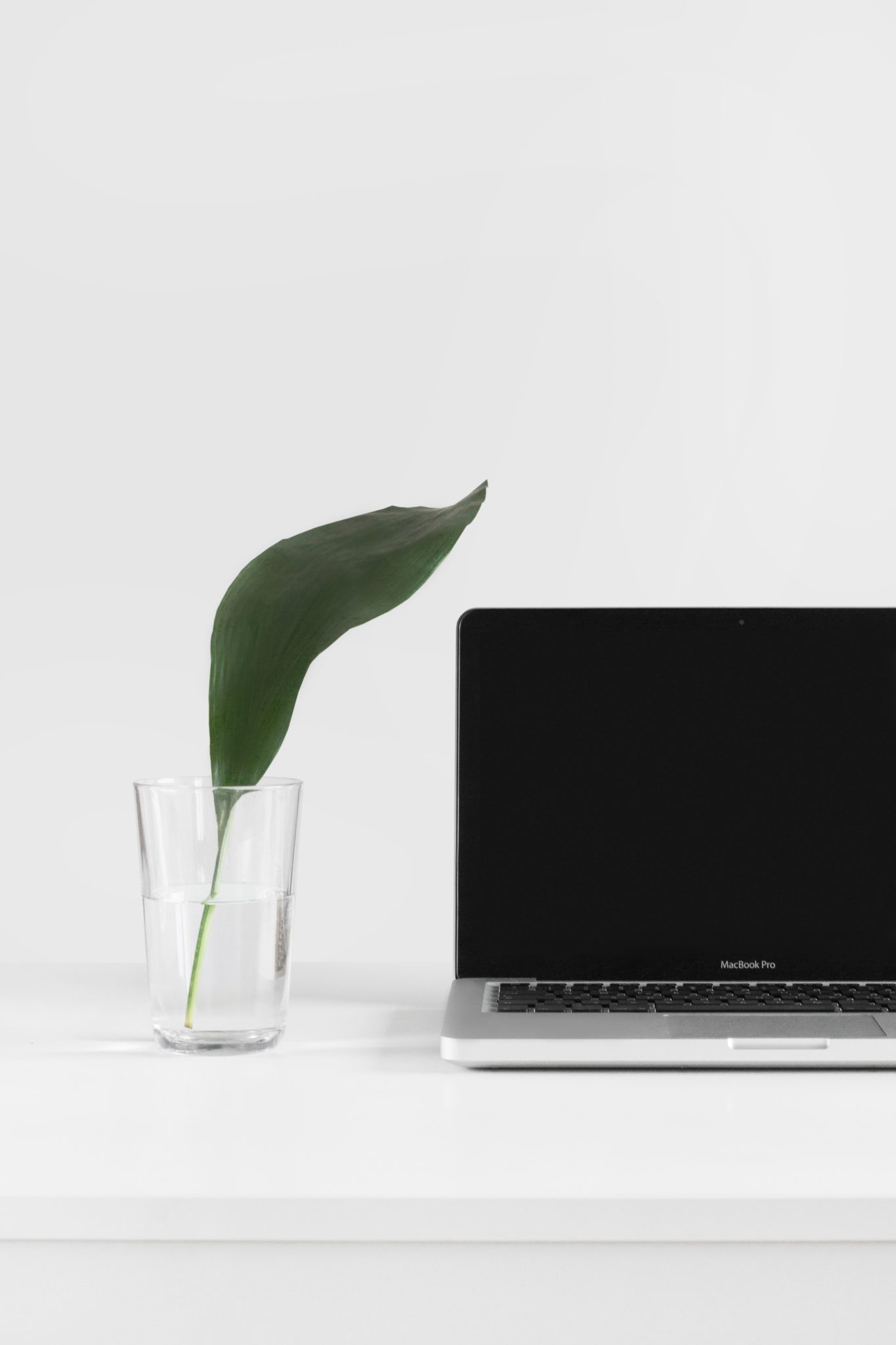 This was an idea my husband and I had once we decided that I would no longer be seeing anyone – including my personal trainer. If you have access to a few free weights, a mat or bench, and maybe a few work-out bands, you're in really good shape to workout with your trainer virtually at home. Simply give them a call on Skype or Facetime on your phone, iPad or computer, and set it up in a space where you can see them and interact just as you would in real life. I actually also have an Apple TV so I am able to put my trainer up on the big screen and interact with them that way. Speak to your trainer about their flexibility on that. It's a nice way of keeping them afloat when they're likely also working as freelancers and out of work if people are socially isolated or quarantined.
Virtual Group Workouts
Here's a fun idea I just had! Gather up your gym buddies and create a private workout Facebook group. Then every other day, assign one person to come up with a no equipment needed workout and they have to "Facebook Live" the moves and instructions while everyone follows along in their home. You get the motivation AND some inspiration for what to do to keep your body moving!
YouTube Home Workouts
There are so many incredible home workouts that you can find on YouTube that you can do even without much equipment in your home. Here are some of my favourites:
Pamela Reif 20 min
SELF
POPSUGAR Fitness Barre
Fraser Wilson 10 minute
Whitney Simmons Full Body
Go for Daily Walks or Bike Rides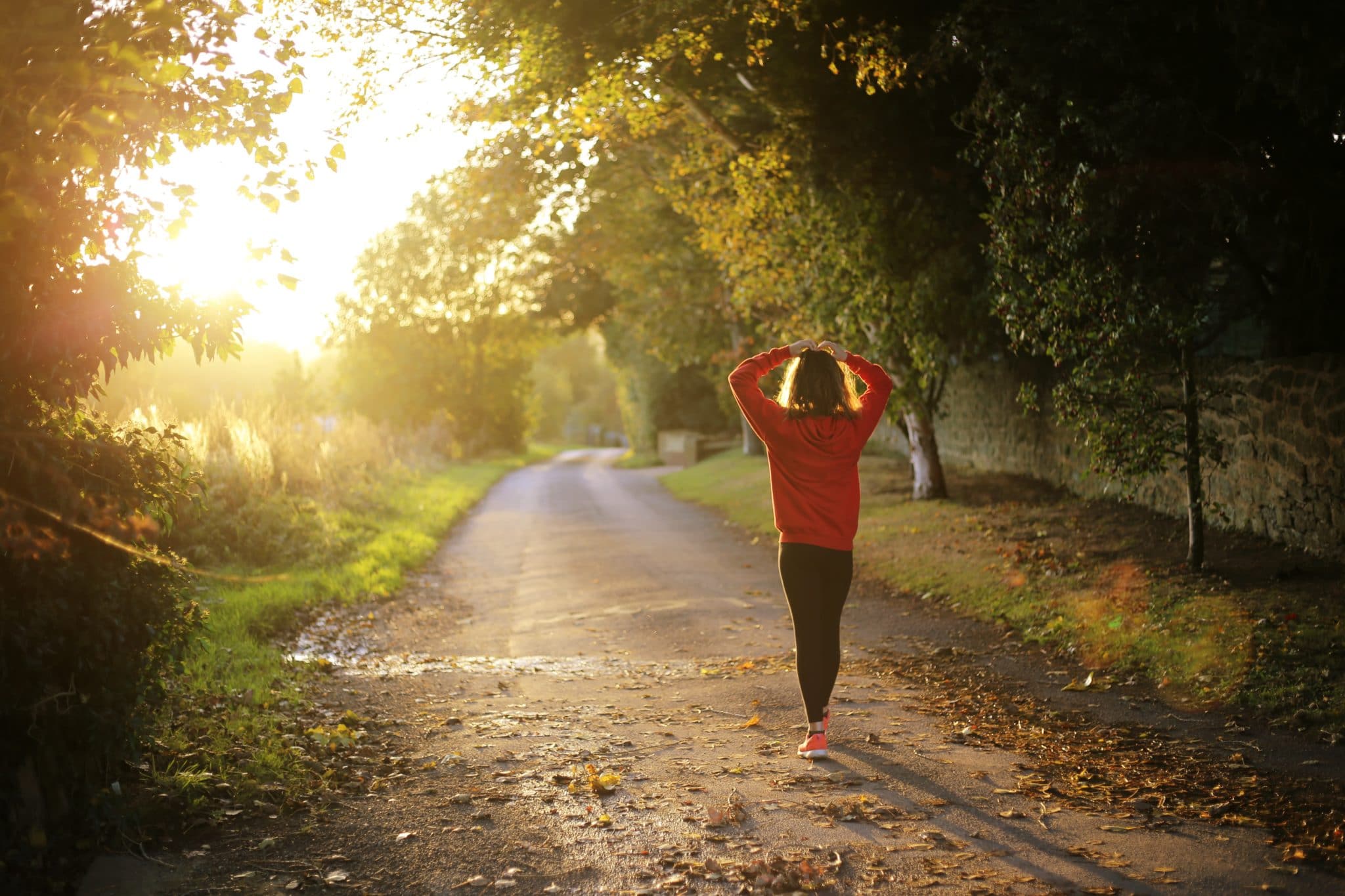 Social distancing may mean staying away from the gym but it doesn't stop us from going out and enjoying this Spring weather. I'm so grateful this hit North America when our weather started to get a little more mild so build it into your day to go for a long walk around your neighbourhood or bike along a path. Remember, it's best to avoid any high traffic areas so you can maintain at least 6 feet between yourself and anyone else, but since no one is going to work even busy streets are pretty quiet right now.
Meditate and Stretch Daily
The experience of social isolation is emotionally draining, and the anxiety of someone we care about getting sick (or already being sick) is terrifying. So that's why this may be a good time to start a meditation routine. It doesn't need to be anything complicated or long. But even a 5-10 minute meditation can start or end your day calmly. You can find awesome meditations on Spotify, YouTube or on apps like Calm so just do a quick search and start with something manageable.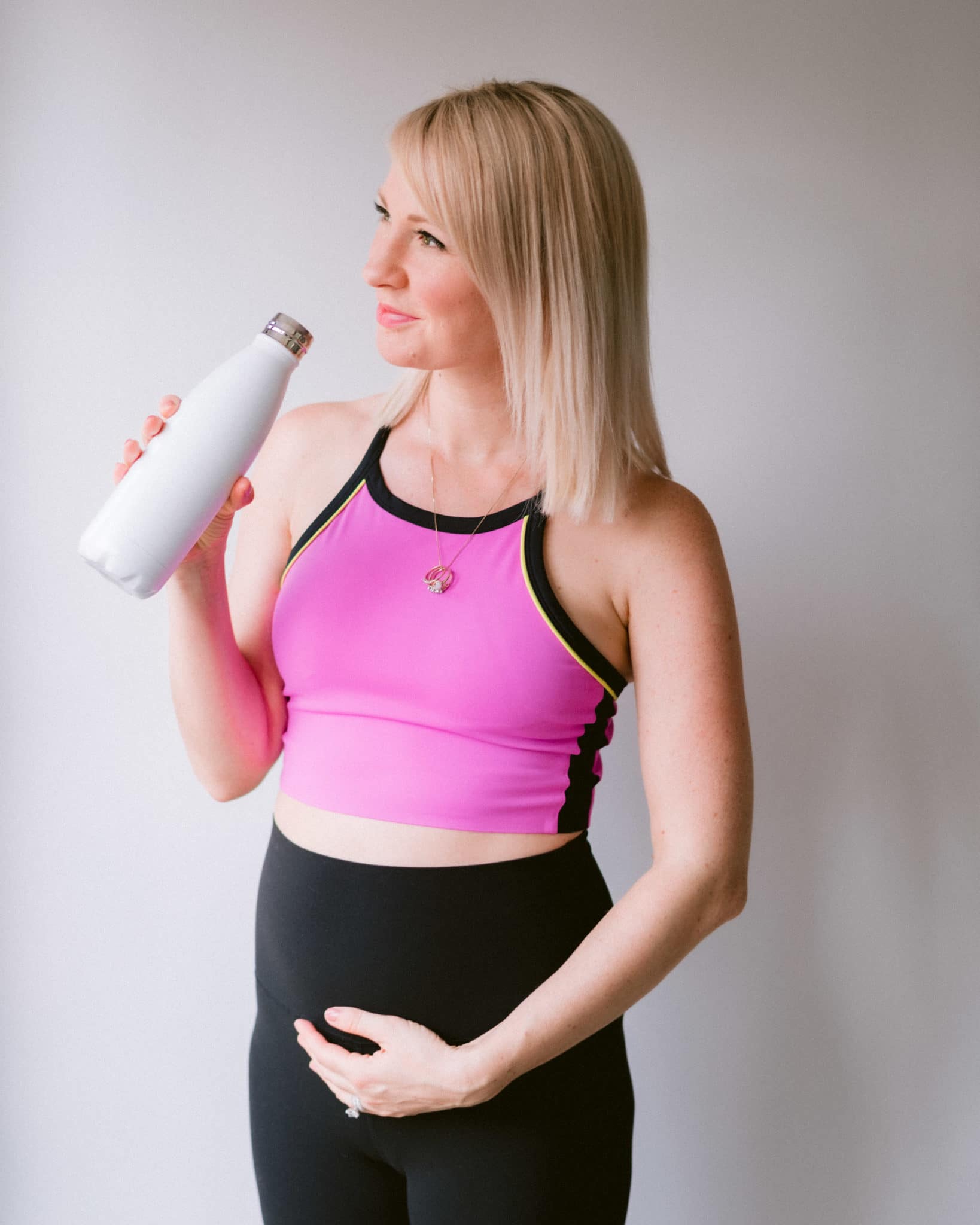 Now I would love to hear from all of you about what you're doing to maintain sanity and your healthy goals while social distancing or quarantined due to Covid-19? Leave me a comment below and let's share some inspiration!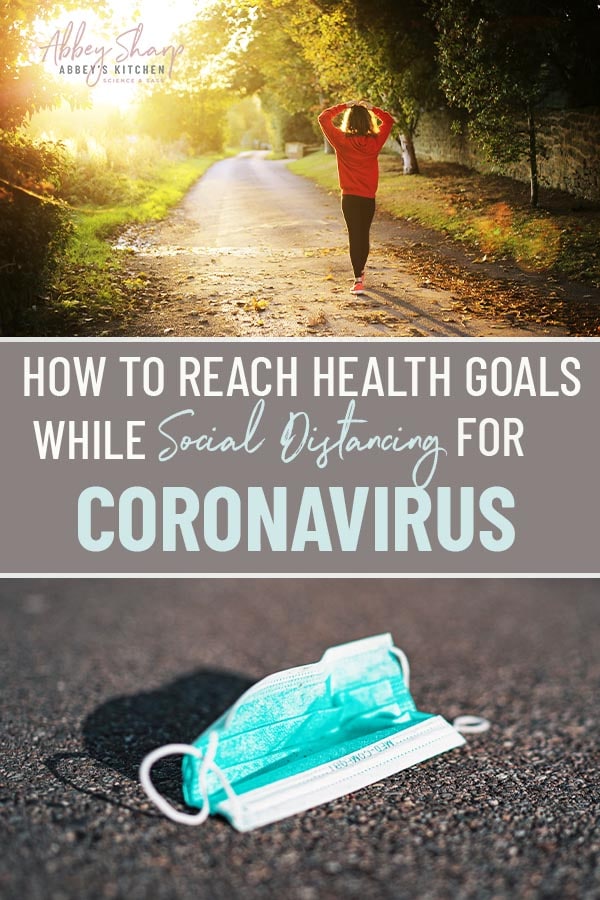 Updated on October 23rd, 2020