We take a scientific look at the vegan oil free diet and answer the question everyone is wondering: is vegetable oil bad for you?
You may or may not have heard about the hot new fad diet trend on the scene – the vegan oil free diet. This diet trend has become increasingly popular among members of the vegan community and has even been recommended by some plant-based doctors as a way to combat chronic disease. As the name implies, the vegan oil free diet is a predominately plant-based diet that does not include any added oils of any form. The so-called benefits of completely eliminating oil from the diet stem from claims that oil is too high in calories, has no nutritional value, is harmful to one's health and avoiding oils may actually reverse chronic disease. So, we did what we always do here at Abbey's Kitchen and took a deep dive into the research to answer the questions: is the vegan oil free diet beneficial for health or just another extreme? And, is vegetable oil bad for you?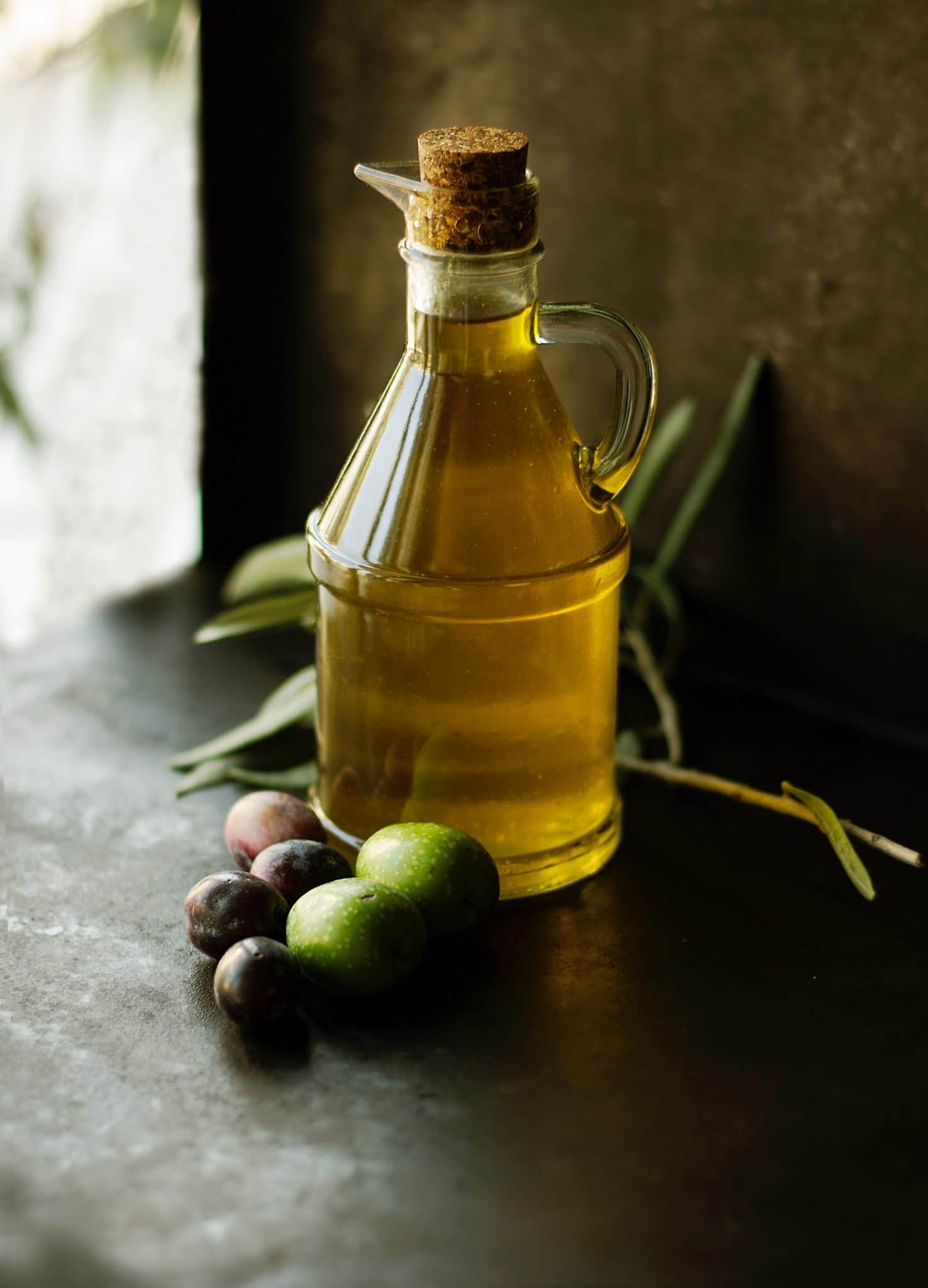 What Do We Know About Dietary Fat?
Before we jump into the nitty-gritty of the science behind oils and their impact on health, let's talk a bit about why dietary fat is important in the first place. Dietary fat is not only a major source of energy for the body, it's also important for cell growth and the absorption of fat-soluble vitamins like vitamins A, D, E, and K. By now, we know that not all fats are equal and that we should mostly be consuming "good" sources of fat from monounsaturated and polyunsaturated fats. If you think back to your first health class, you may have learned that consuming "good" fats from sources like oils are important for a strong and healthy heart and brain. With this in consideration, I'm sure it must be a real head scratcher to have these beliefs flipped upside down with the claims behind the oil free diet so convincing. So, without further adieu, let's break down what you need to know about oils and its role in inflammation, heart health, nutrition, and weight gain.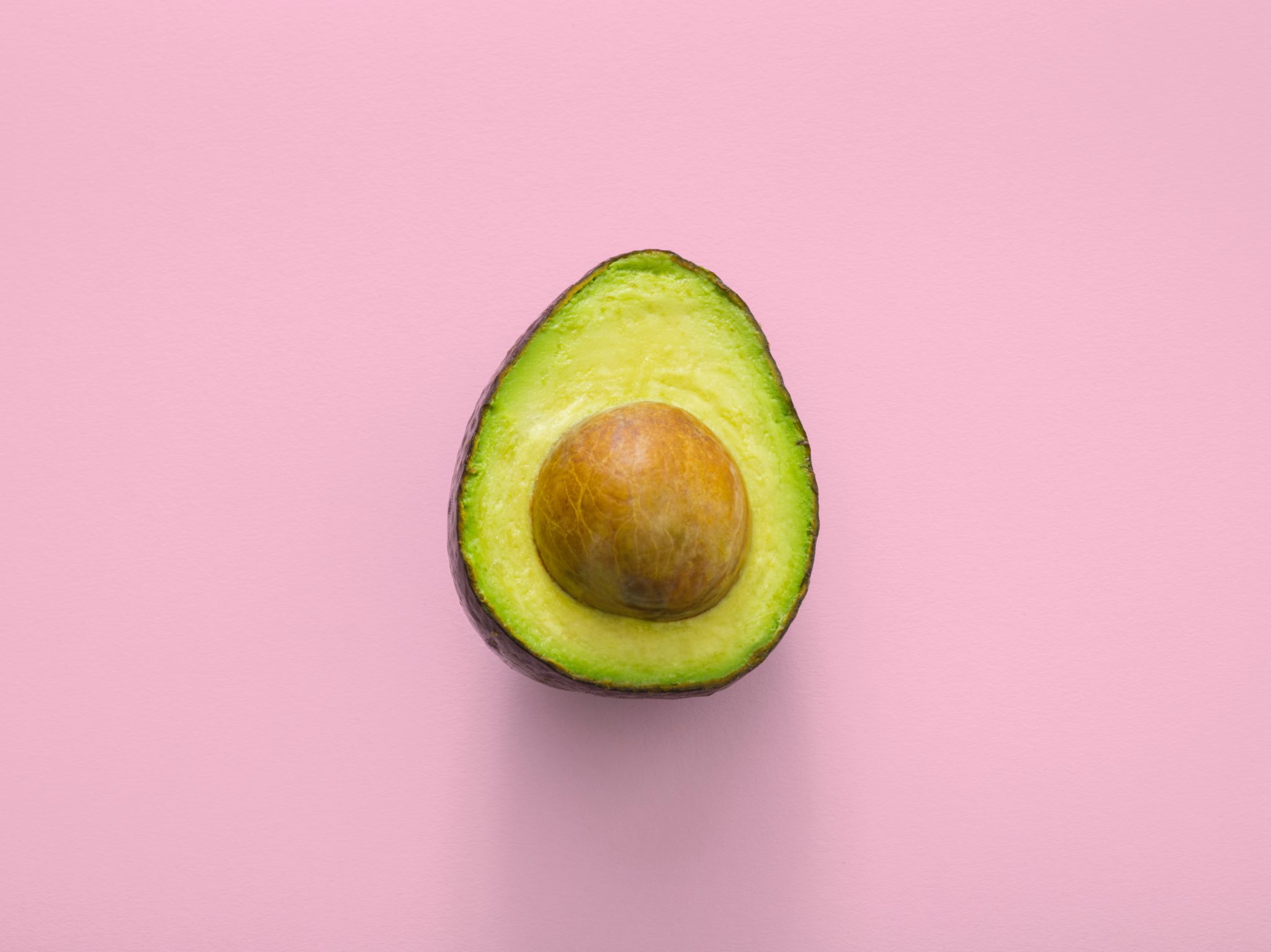 Popular claims made by VEGAN OIL FREE DIET proponents
Let's break down some of the popular concerns and claims of those who believe vegetable oil is unhealthy.
Added oils cause Inflammation
Inflammation has been a hot topic in the health and wellness world and some research suggests that it plays a role in the development of chronic diseases such as cancer, heart disease, diabetes, metabolic syndrome, and arthritis. Proponents of the no oil diet claim that oil causes inflammation and should therefore be avoided. This is where the conversation about oils, specifically the omega-6: omega-3 ratio, gets controversial.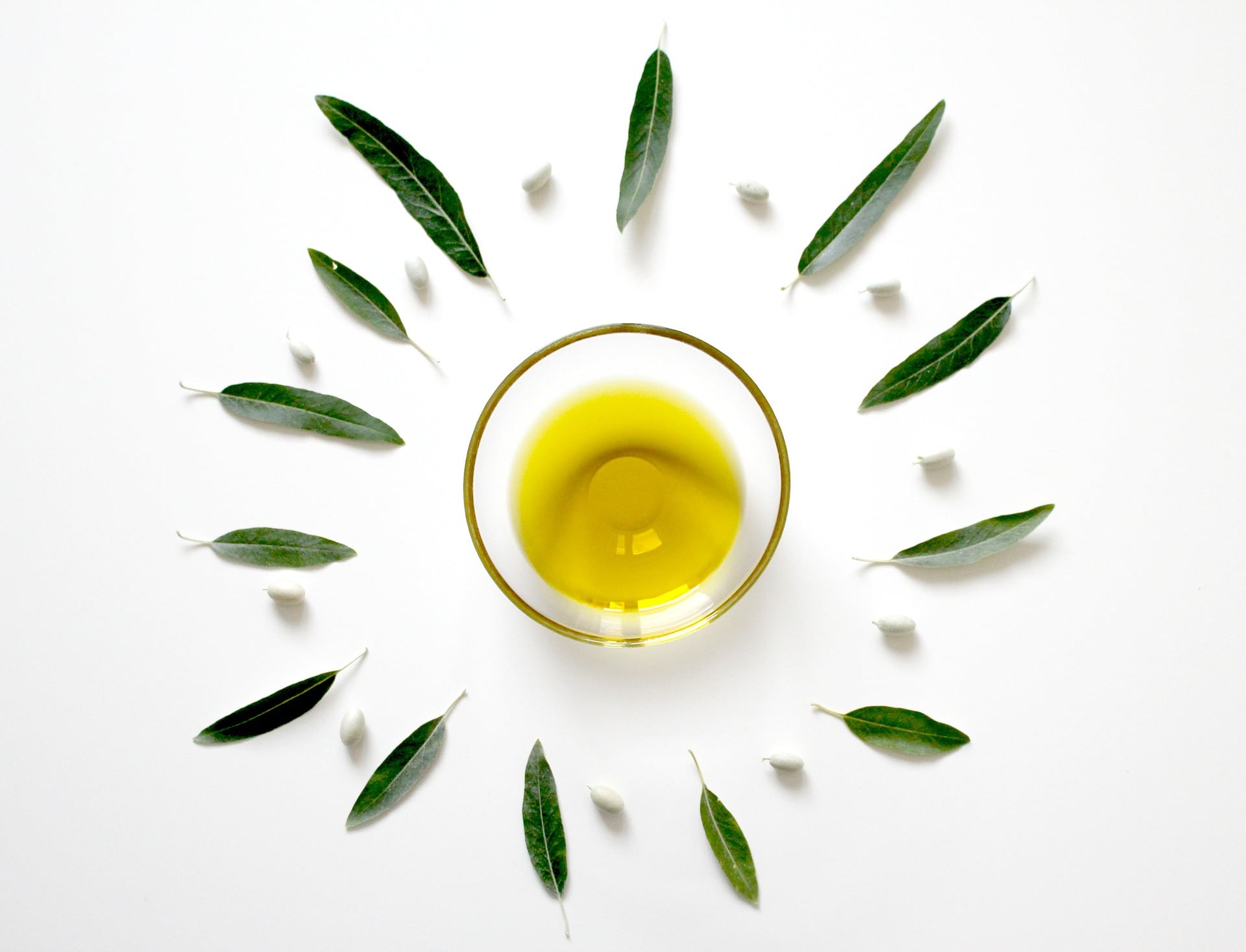 What is the omega 6:3 ratio anyway and why does it matter? It has long been hypothesized that omega-6 fatty acids are inflammatory, whereas omega-3 fatty acids are anti-inflammatory. As a result of this, it has been speculated that a diet high in omega-6 and low in omega-3 may increase inflammation. Even though most oils contain some amounts of omega-6 and omega-3 fatty acids, the relative ratio differs. For instance, some oils have higher amounts of omega-6 including oils such as soybean, corn, cottonseed, sunflower, peanut, sesame, and rice bran. Whereas, olive oil, flax seed oil, and canola oil have lower amounts of omega-6. Omega-6 fatty acids are generally more abundant in the Western diet compared to omega-3 fatty acids and, as a result, the omega 6:3 ratio of the average Western diet has increased to around 20:1.
However, is consuming too much omega 6 really a cause for concern, and should you completely swear off oils because of this? Well, according to the larger body of high-quality evidence, the answer is simply, no. Although, some studies have pointed to the potential inflammatory properties of too much omega-6 in the diet, a 2017 meta-analysis that looked at 30 randomized control trials found that increased dietary intake of linoleic acid (the most common omega-6 fatty acid), does not have a significant effect on blood concentrations of inflammatory markers. Another 2012 systematic review assessed the effects of dietary linoleic acid on inflammatory markers (including C-reactive protein, fibrinogen, cytokines, tumor necrosis factor) and also concluded that there exists no strong evidence to suggest that dietary linoleic acid increases inflammation.
Though more studies are needed to confirm the relationship between omega-6 and inflammation, what we can say is that omega-3 fatty acids absolutely do show more promise in their anti-inflammatory effects. A 2013 systematic review showed that some evidence suggests that omega-3 fats may help lower inflammation in healthy adults and in people with metabolic syndrome, and may also be an effective adjunctive treatment for joint pain. As well, a 2015 animal study found that oils rich in omega-3 may improve inflammatory damage in inflammatory bowel disease. In addition, the benefits of omega-3 fatty acids spread far beyond inflammation and may even help to fight depression and anxiety, improve eye health, reduce symptoms of metabolic syndrome, improve risk factors for heart disease, and may even prevent some types of cancers. In other words, it really is important to focus on those sources of omega 3s or take a fish oil supplement.
Therefore, even though it has been speculated that the omega-6 from oils may cause inflammation, the bottom line is that correlation does not equal causation. There is ultimately not enough strong evidence to make this claim. More importantly, the omega-3 fatty acids in a lot of seed or vegetable oils HAVE been proven to have a beneficial effect on inflammation. So why deprive yourself of this benefit? If you are at all worried or concerned about consuming too much omega-6 from your diet, then perhaps try sticking to oils that are rich in omega-3, such as olive oil, walnut oil, or flax seed oil, in order to really maximize on the anti-inflammatory benefits.
Vegetable Oils cause heart disease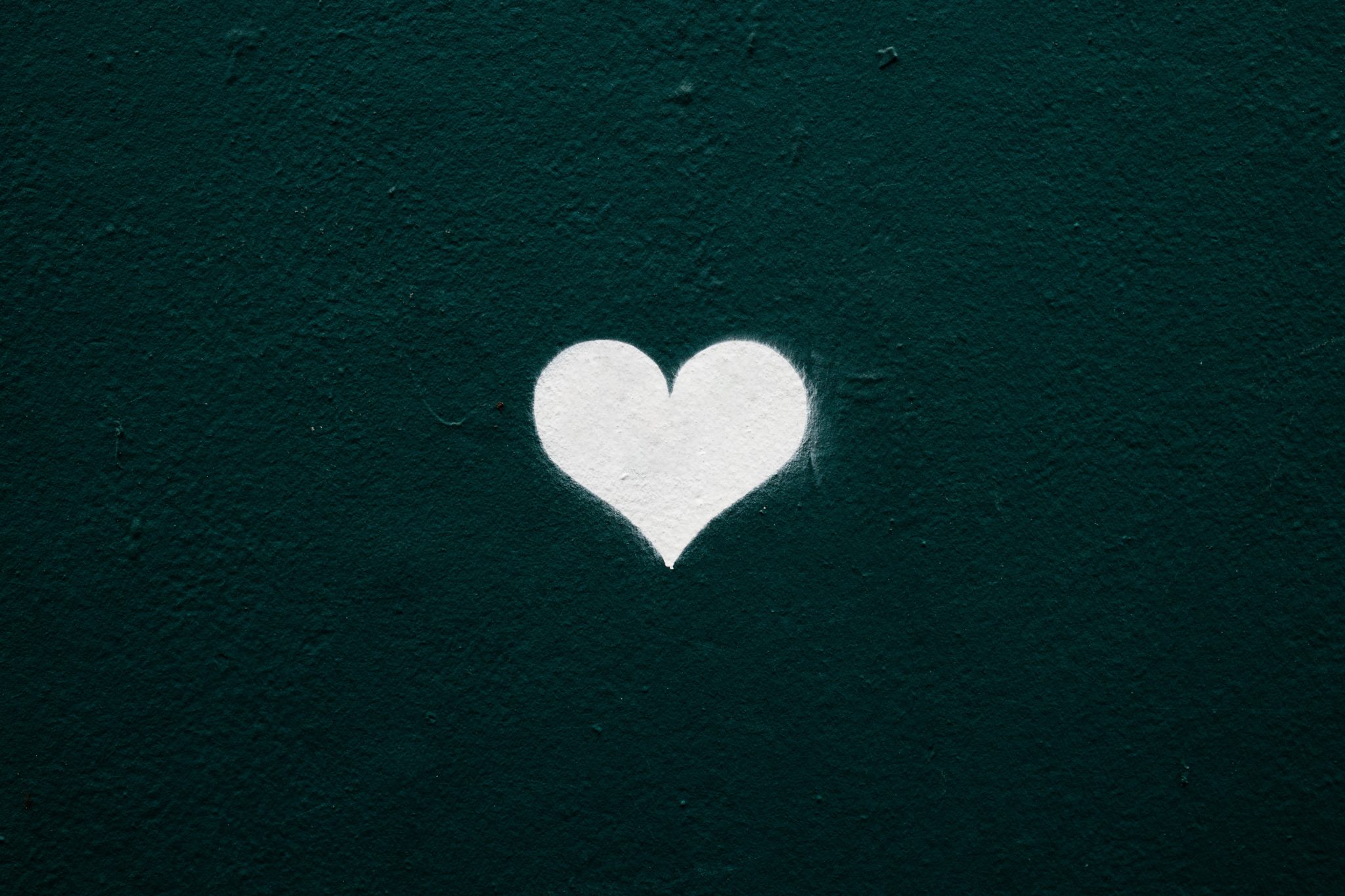 Heart disease is the number one cause of death in the world and the numbers continue to rise each year. Despite this scary statistic, heart disease can be preventable through lifestyle & dietary change. So, when it comes to dietary recommendations for heart health, I don't take it lightly. Which is why the claims against oil and heart health that are promoted by advocates for the oil free diet have me in a MOOD. According to Dr. Esselstyn, a vegan doctor and no oil advocate, oils negatively impact the cardiovascular system because they "injure the endothelium, the innermost lining of the artery, and this injury is the gateway to vascular disease". Other advocates likewise claim that oil slows down blood flow and increases the chance of cardiovascular disease. I diligently combed through the research on these claims, and one thing I did find (unsurprisingly) was an overwhelming amount of high-quality evidence on the cardiovascular benefits of oil, specifically olive oil. So, lets state the FACTS.
Blood Pressure
The Mediterranean diet has long been a key player in the prevention of heart disease and one of the main dietary recommendations is consuming olive oil. This is because a large body of evidence supports the benefit of olive oil in lowering the risk of heart disease. High blood pressure, one of the strongest risk factors for heart disease, has consistently been shown to be reduced with higher intakes of olive oil, and you can read all about the research on this here, here, here, here and here (just to name a few – I told you the evidence was overwhelming). What is it about olive oil that causes reductions in blood pressure, you ask? Well, research has shown that the polyphenols, a potent antioxidant in olive oil, may have something to do with it. As well, the nitro fatty acids in oils have a positive effect on blood pressure by relaxing the lining of the blood vessels.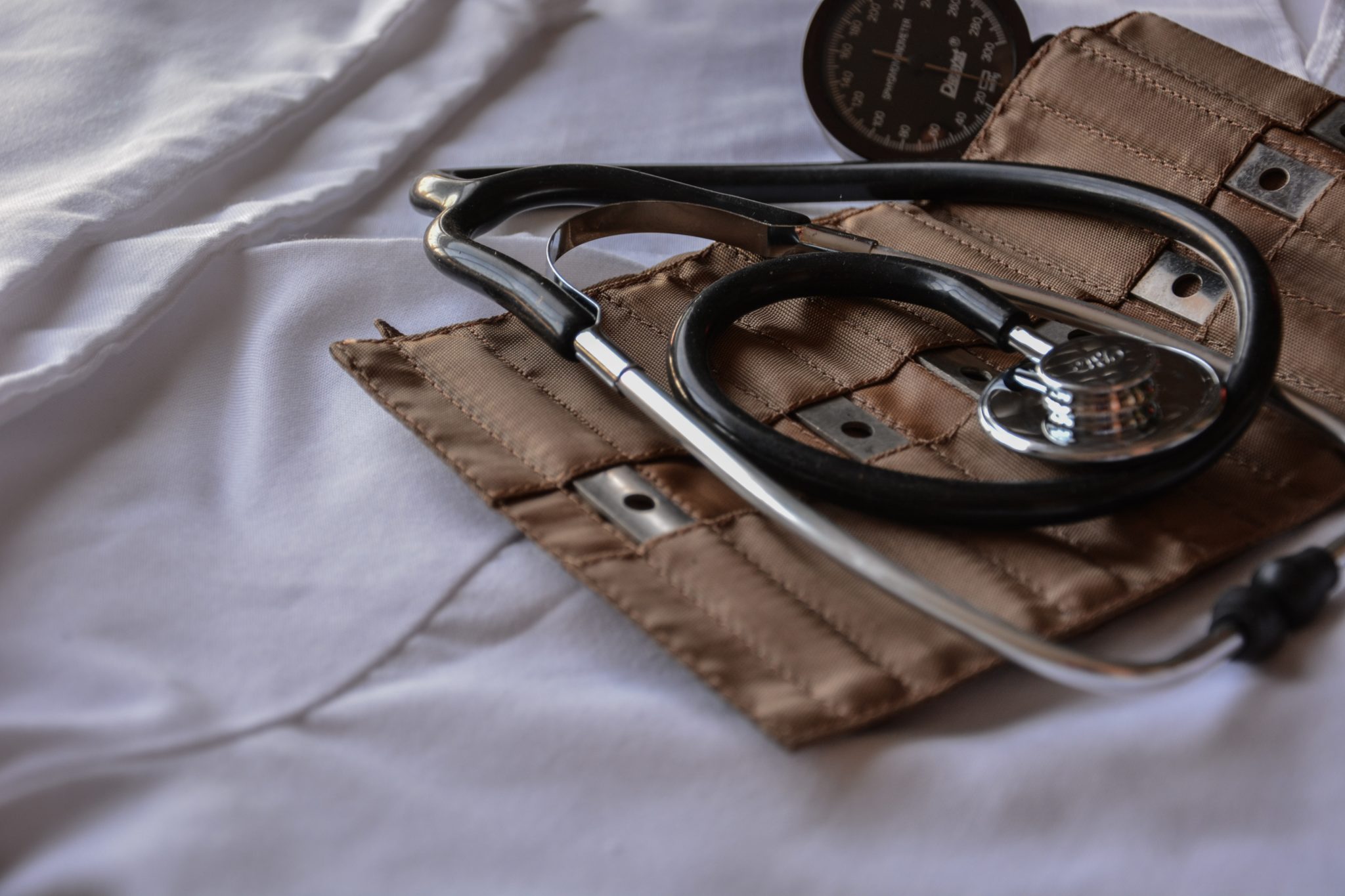 Stroke
Stroke and heart disease are significantly linked and up to 80% of cardiac events can be prevented through dietary intervention and lifestyle change. With this in mind, does added oil consumption play a role in preventing strokes? Absolutely it does. According to a large 2014 systematic review, there exists a significant association between olive oil consumption and reduced risks of cardiovascular events and stroke. In fact, the study found that olive oil was the ONLY source of monounsaturated fat to have preventative effects. Another study with a 140,000 study sample likewise found that those who consume olive oil have a much lower risk of stroke than those who do not. To drive this point home even further, a large prospective cohort study found that for every 10 g increase in daily olive oil consumption, cardiovascular disease decreased by 10% and mortality risk decreased by 7%. Come at me "no oil" aficionados.
Cholesterol
Similar to blood pressure, cholesterol is likewise a controllable risk factor for heart disease. The trick is, you want to increase your HDL cholesterol (the "good" cholesterol) and lower your LDL cholesterol (the "bad" cholesterol). We know that higher intakes of dietary saturated and trans fats increase bad cholesterol, but do other dietary fats increase good cholesterol? A 2019 meta-analysis confirmed that the polyphenols in olive oil increase HDL cholesterol and these beneficial effects were more significant in individuals with metabolic syndrome or other chronic diseases and conditions. Another 2018 systematic review compared the effects of different oils on blood lipids and found that unsaturated oils (including olive and flaxseed) were effective in reducing LDL cholesterol. The benefit of olive oil consumption, in particular, goes far beyond heart health and may also be beneficial in combating alzheimers disease, rheumatoid arthritis, and can reduce the risk of type 2 diabetes and some cancers. With all of this in consideration, I am definitely on team oil when it comes to heart health. If you want to learn more about the top heart healthy foods, you can read my blog post here where I talk all about it.
Vegetable Oils Lack Nutritional Benefit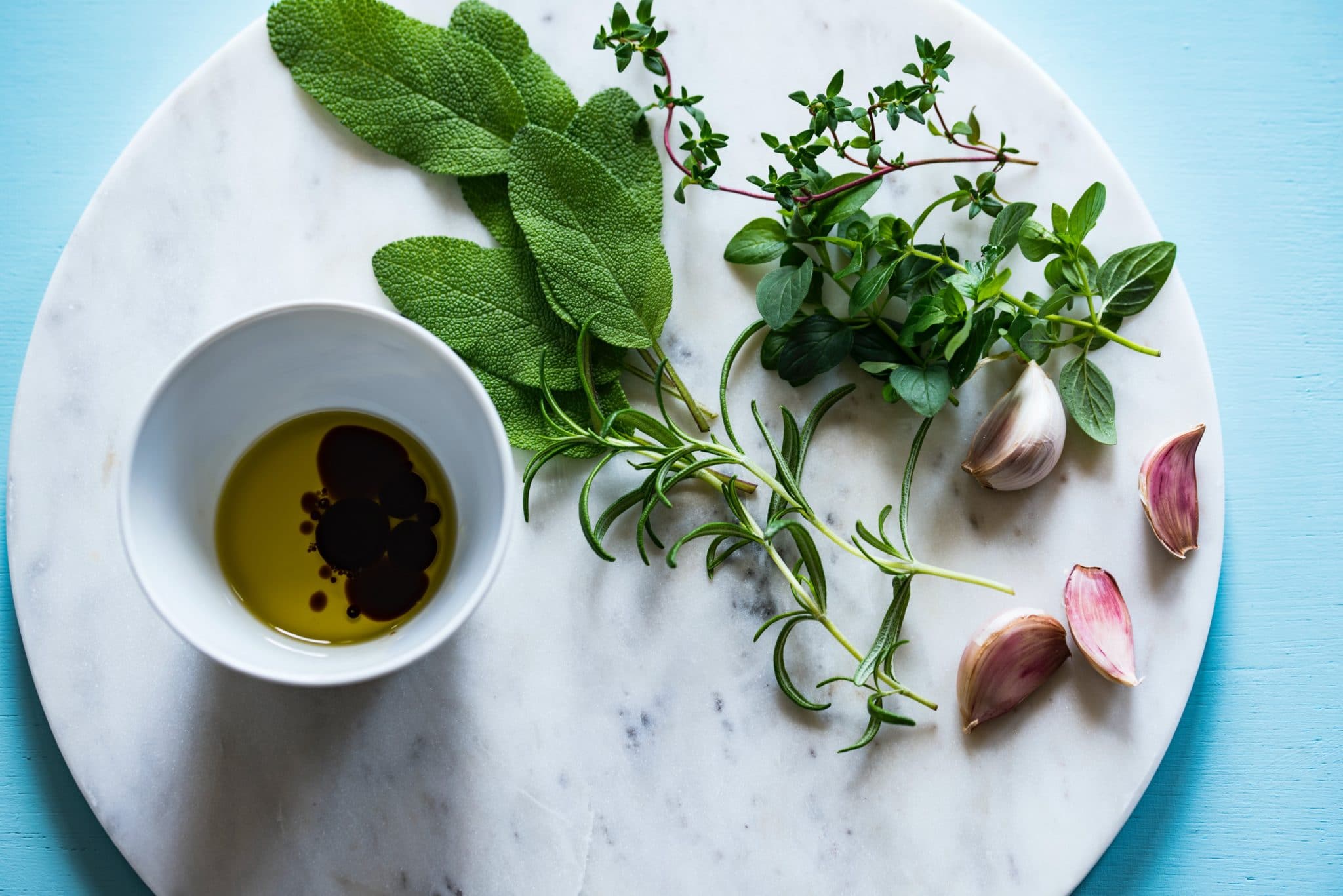 Another problematic claim against the consumption of oils is that they have no nutritional benefit and are essentially "empty calories" and "comparable to white bread". *Insert eye roll here*. Let's break down the facts. Monounsaturated oils (i.e. olive oil, avocado oil) are rich in vitamin E and vitamin K which are important for red blood cell formation and blood clotting, respectively. This also speaks to the cardiovascular benefit of olive oil, which we have already covered. In addition, a variety of oils are rich in antioxidants and omega 3s which both have anti-inflammatory effects. In fact, one study found that the oleocanthal, a phenolic compound in olive oil, has similar anti-inflammatory effects as ibuprofen. I'd like to see white bread do that!
I would also like to discuss the use of oil beyond nutrition for a hot minute. Oils have been used for centuries across a variety of cuisines and not entirely for nutritional purposes alone. Rather, for reasons like enhancing flavor and texture, which are just as important for our overall eating experience. Would Chinese or Korean food taste the same without sesame oil? Probably not. Do salads and marinades taste that much better with a drizzle of olive oil? Heck yes they do. Would brussels sprouts be that appealing without a little oil to help them crisp up in a hot oven? I don't know about you, but I don't want diet-y brussels sprouts. We use oils because we enjoy them, and they make the other healthy food we eat taste that much more satisfying. Is that not "nourishing" in and of itself?
The Effects of Heating vegetable oils
It has long been understood that some oils are unstable when heated and can release harmful free radicals which can have a negative impact on health. The same negative health effects are true when oils are repeatedly heated (i.e. reusing oils to deep fry food). Though science has confirmed this about some oils, I am not at all surprised that no oil dieters would take this information and run with it. So, the question is – does heat really ruin the health benefit of oils or make them dangerous?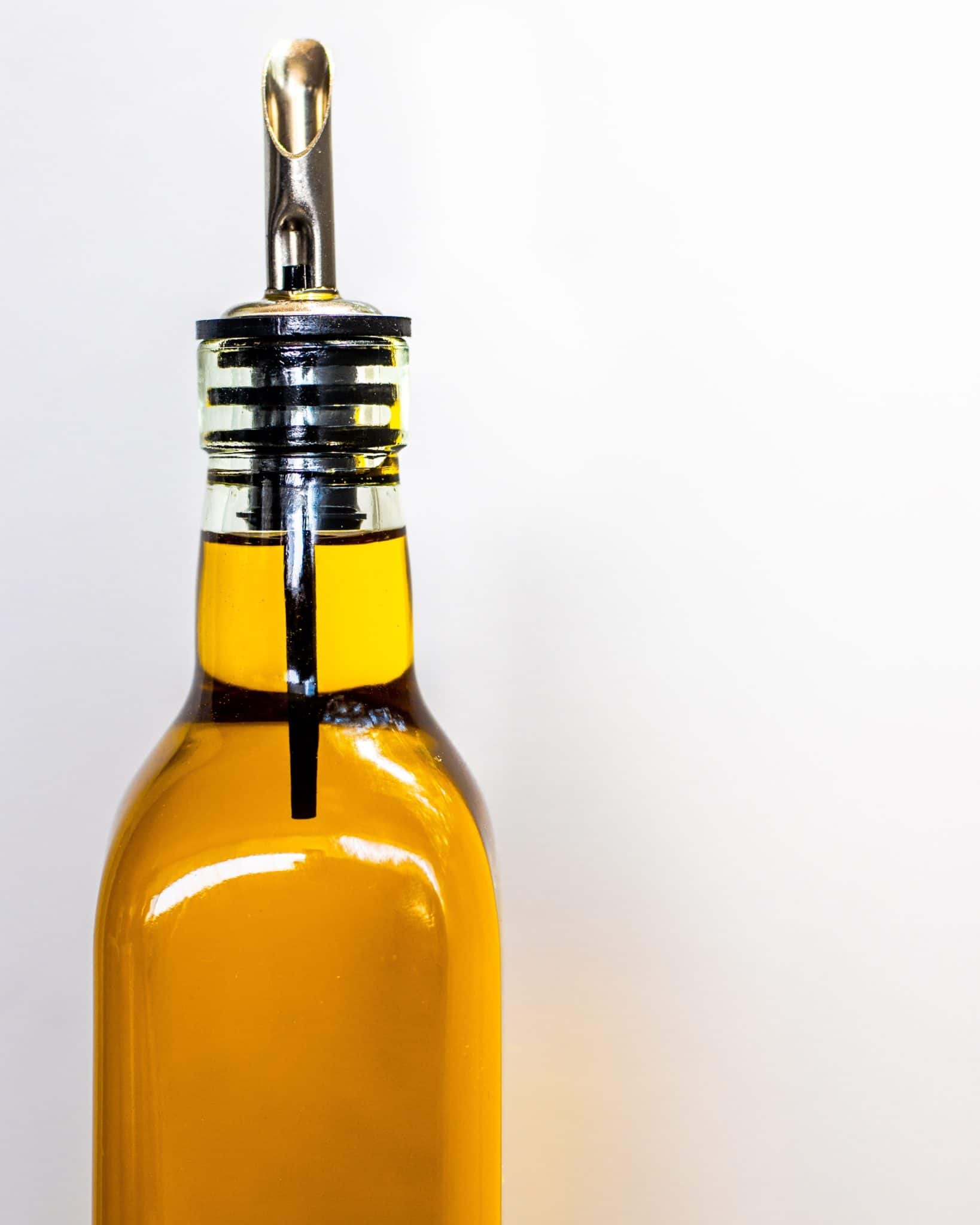 To answer this question, it really comes down to the lipid profile of oils and the percentage of polyunsaturated, monounsaturated, and saturated fats they contain. Research shows that oils containing a higher percentage of polyunsaturated fats (PUFA) can be more damaging to health when exposed to high heat because they degrade more easily. Some examples of oils higher in PUFA that are not ideal for cooking in high heat include soybean, grapeseed, and sesame. Whereas, oils that have a higher percentage of monounsaturated fats and saturated fats are more stable and heat resistant. Evidence has shown that the most stable cooking oils include extra virgin olive oil (EVOO) and coconut oil. EVOO's higher monounsaturated fat profile (75%) and antioxidant content makes it fairly resistant to heat. Whereas, coconut oil is ideal for high heat cooking because of its high saturated fat content (68%). Despite the higher amounts of saturated fat in coconut oil, studies have shown that coconut oil can in fact improve cholesterol by increasing HDL cholesterol (the "good" cholesterol), so it too can be used in moderation.
Fat from Vegetable Oils Makes You Fat
When are we going to finally put the "fat makes you fat" argument to bed? Yes, oil is a source of fat and, yes fat has more calories per gram than carbohydrates or protein. These are facts. However, the argument that consuming oils in your diet will make you gain weight is a bit of a stretch and I'll tell you why.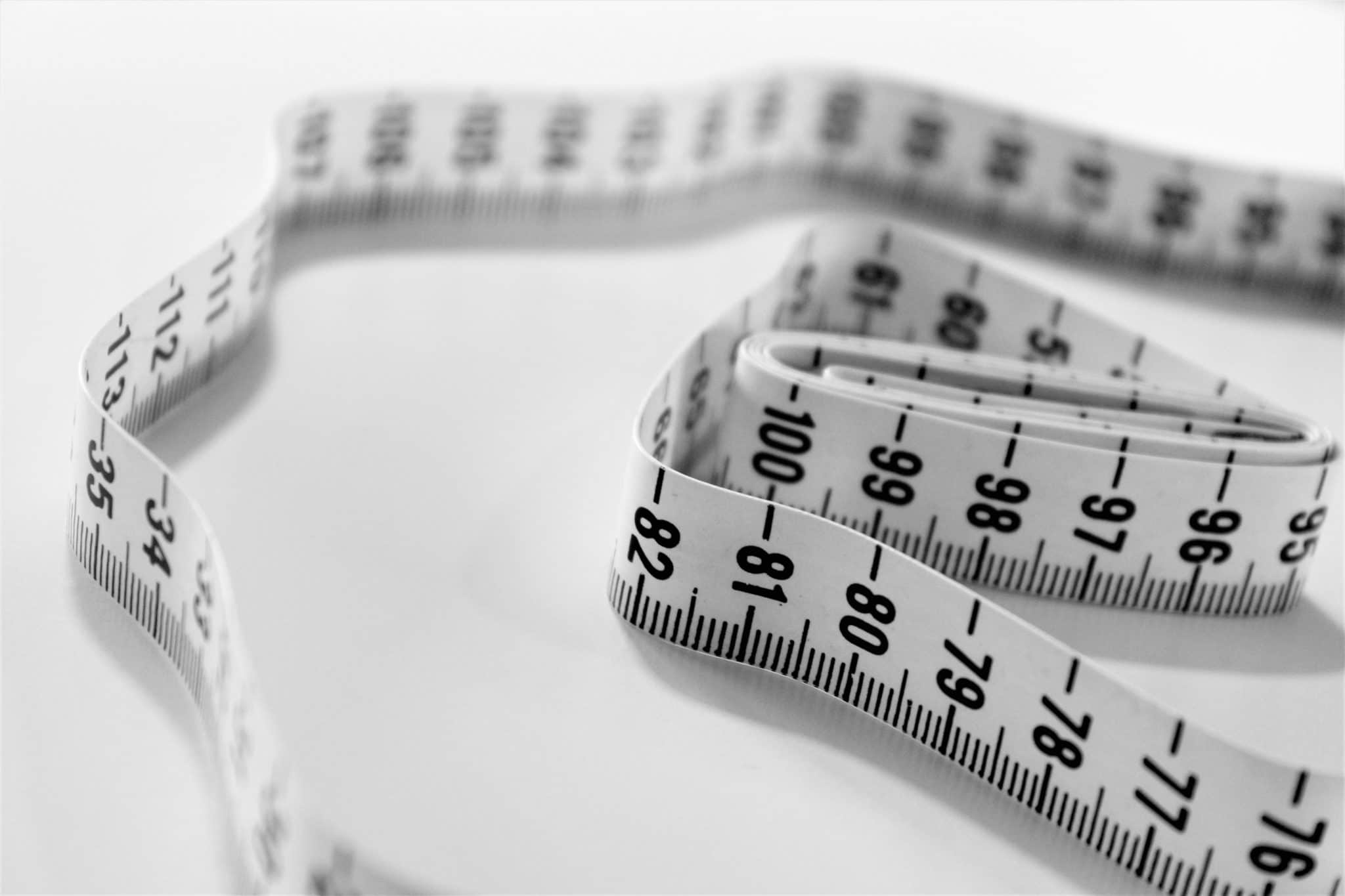 One of the main arguments for the Vegan No Oil Diet is that oils are calorie dense and thereby an easy way to add extra calories which can cause weight gain. Many "no oil" advocates are quick to mention that one tablespoon of oil contains roughly 100 calories and one cup contains around 2000 calories. First of all, who is shooting back a whole cup of oil in one go? Second of all, though 1 tablespoon of oil may sound like a lot or calories, when you think about your total daily caloric intake this amount is actually pretty negligible. For example, let's say you use 1 tablespoon of oil to cook up a veggie stir-fry that yields 4 portions. When it comes time to dig into your stir fry bowl, is there an entire tablespoon of oil in that serving? No, there isn't. Even if there was, that's only around 4% of your total caloric intake for the day. Assuming you eat a balanced diet with a variety of fruits, vegetables, whole grains, and protein, this amount of fat is actually quite insignificant.
More importantly, food is more than just calories, and adding oils to food and cooking may actually aid in weight loss. One three year study found this to be true with a diet rich in olive oil. Similarly, a cohort study on 7000 participants found that higher intakes of olive oil was not associated with weight gain. This is not at all surprising as fats have a role in satiety by slowing down the rate of digestion and keeping blood sugar levels even keeled.
Overall, it may be seemingly easy to point the finger at a specific food or food group as the culprit behind weight gain or obesity. Especially because this is the common and most consistent message we get from the media and diet culture, in general. The truth is, weight loss and weight gain are sometimes out of our control and lot of it has to do with our genetic makeup and socioeconomic factors. This is a whole other topic for another day, but if you're interested in what I have to say about the relationship between weight and health, I talk all about it here, here and here.
Vegetable oils are highly processed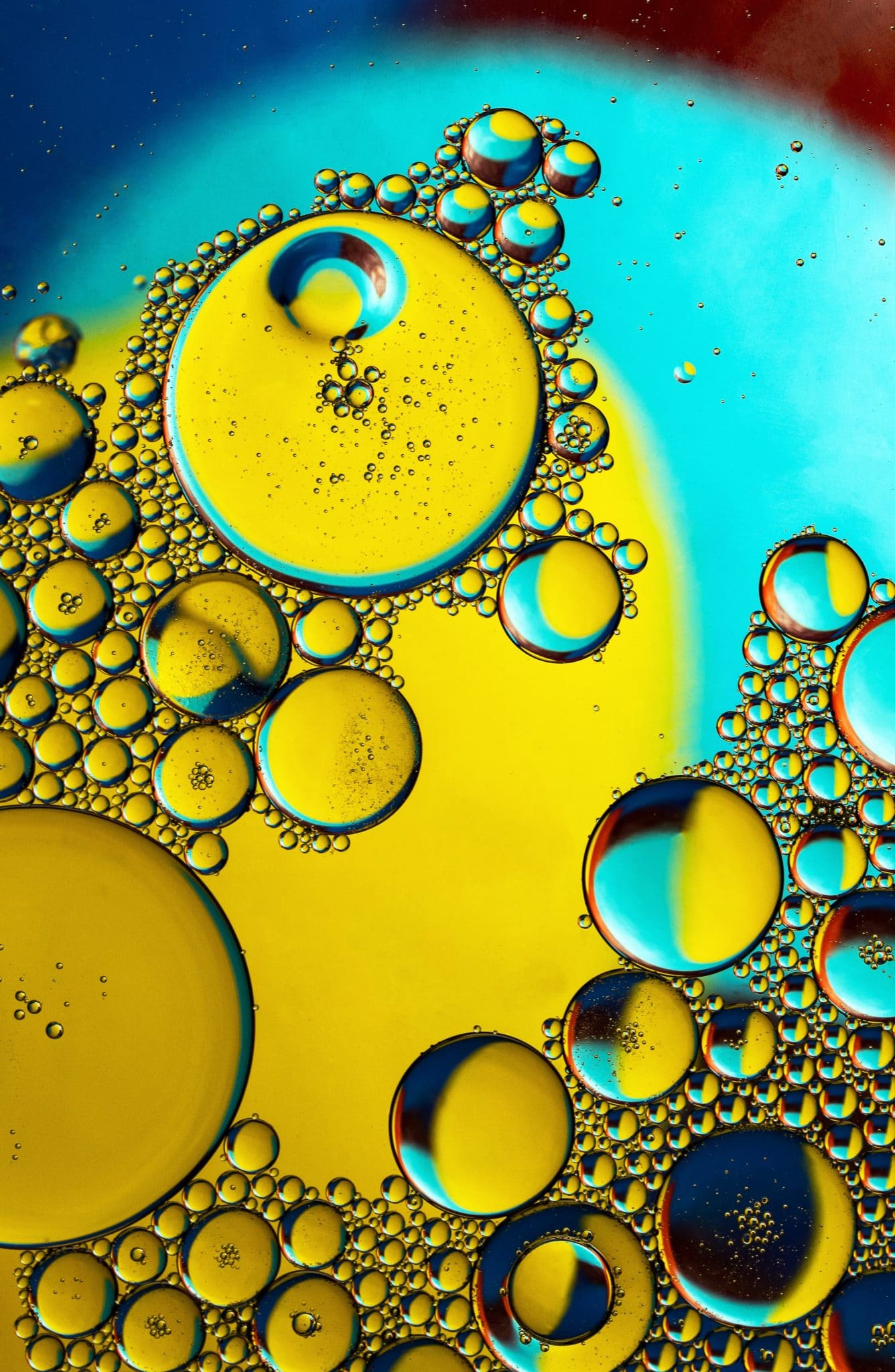 Another claim behind the oil-free diet is that oils are highly processed and should therefore be avoided. Before we get into oil processing, one thing we need to make clear is that processed foods, in general, exist on a spectrum and some amount of processing can actually make food healthier and safer. For example, minimally processed foods use little processing or preserve freshness – i.e. washed/pre-cut fruit and vegetables, canned beans, frozen vegetables etc. On the other end of the spectrum exists ultra-processed foods such as ready-to-eat convenience foods (think frozen meals, lunch meats etc) which should be consumed in moderation. But where do oils exists on the spectrum?
Well that actually depends on the type of oil, its intended use, and the manufacturer. Some oils are minimally processed and "unrefined" to retain the flavours and smell of the original oil seed. You can find these oils on the grocery shelves labelled as "cold-pressed", "expeller-pressed", "virgin", or "extra-virgin". However, because these oils are less processed they are less stable and have a shorter shelf life. Therefore, storage temperatures and exposure to light and oxygen are important things to consider. Oils that are more processed and refined are designed to withstand long term heat demands (i.e. deep fat frying), have a longer shelf life, and are more uniform in their taste, smell, and appearance. Refined oils are also less expensive than unrefined oils.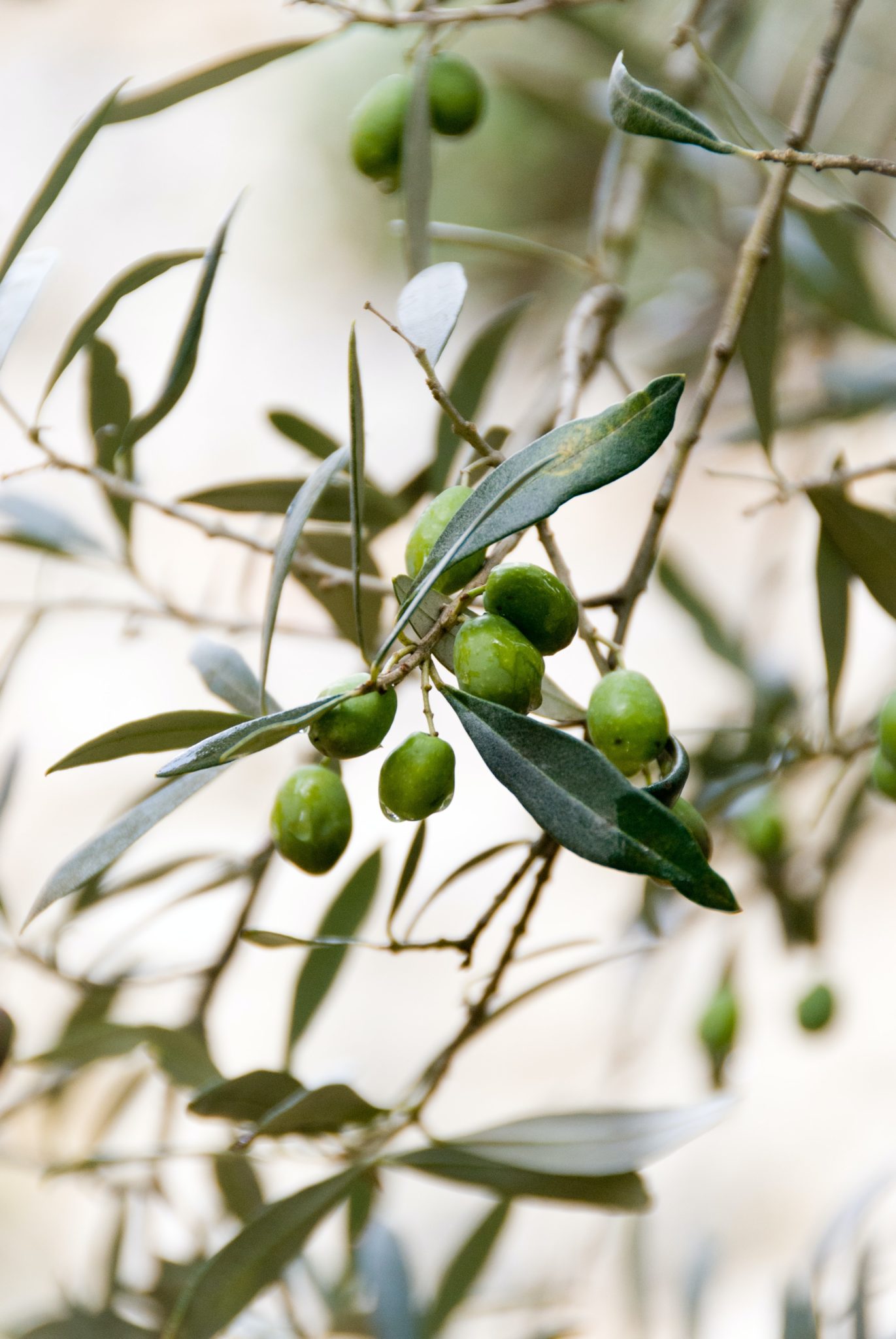 When it comes to deciding what oils to use, unrefined oils are the ideal choice whenever possible, if your budget allows. If you are confused by all the processing labels and terms, just stick to this list of the most commonly unrefined oils:
Almond oil
Avocado oil
Canola oil*
Virgin Coconut oil
Flaxseed oil
Grapeseed oil*
Hemp oil
Olive oil/Extra virgin olive oil
Sesame oil*
Walnut oil*
*Note – some oils are available refined AND unrefined, so be sure to take an extra gander at the label to make sure that you are seeing "cold-pressed" or "expeller-pressed" labeling to ensure you are purchasing the intended oil.
The Role of No Oil in Disordered Eating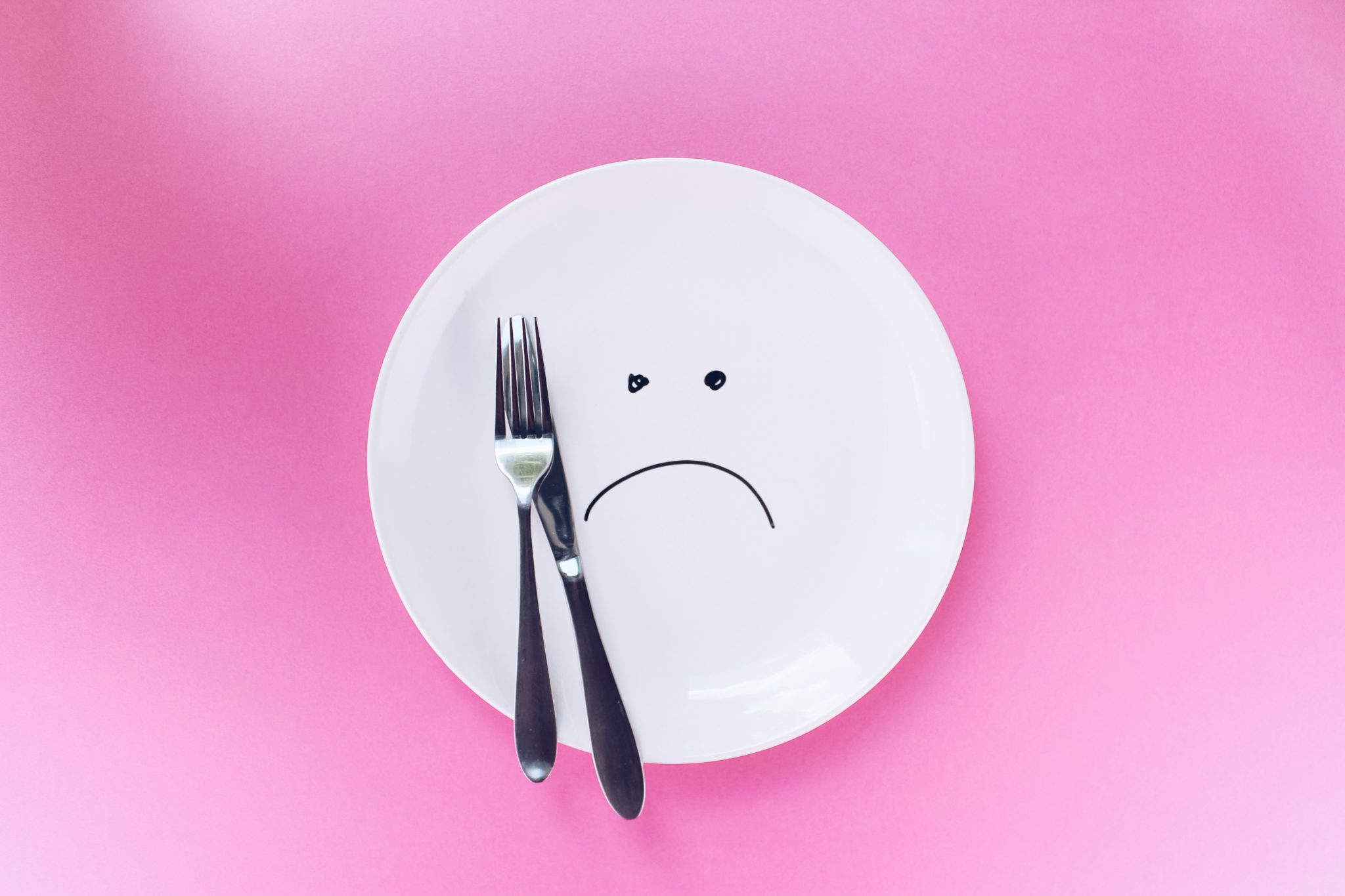 Knowing what we know about oils, spreading the message that oil is harmful and "makes you fat" only perpetuates disordered eating and harmful eating disorder behaviours. Fear of oils is very common in eating disorder circles, especially those suffering with orthorexia or anorexia. Having someone who is highly respected in our society, like a doctor, recommend that we avoid oils like the plague will only perpetuate the restrictive food rules and rituals that keep millions of individuals suffering every day. Following a strict no oil rule can also be used to mask disordered eating or an eating disorder as this messaging can be easily be interpreted as being "healthy". From my own personal experience with orthorexia, I remember how these types of messages would fuel and validated my anxiety around food, giving me another reason to eliminate something from my diet that I truly enjoyed. We need to stop demonizing food and letting go of the good vs bad mentality, and this goes for health professionals, especially! I've said it before, and I will continue to say it until I'm blue in the face – ALL foods can fit in the diet, even those that may or may not be considered "healthy".
So is Vegetable Oil Bad for You?
In conclusion, should we be swearing off oils as the oil free diet suggests? The answer is a big fat NO. Though not all oils or fats are considered equal, to completely eliminate healthy and beneficial oils from the diet is simply impractical and unfounded by solid scientific research. The benefits of olive oil on heart health are well-established, as are the benefits of coconut oil for improved cholesterol. Other oils like flaxseed and canola oil are rich in omega-3 fatty acids, which has been proven to be highly beneficial for overall health. So, the next time you want to drizzle a bit of olive oil on your salad or use some coconut oil to cook up some dinner on the frying pan, you don't have to think twice!
Contribution by: Giselle Segovia RD MHSc
Updated on October 8th, 2023