This Halloween, try my roundup of the best healthy halloween treats for kids, toddlers and adults! Plus, check out some meal and snack ideas too.
October is here and that means Halloween is right around the corner. It's time to bust out the spooky decorations and get creative with your costume ideas. But of course, it wouldn't be Halloween without some tasty treats. Whether you're going out trick-or-treating, throwing a themed party or just staying in for a scary movie marathon, I've got you covered with 30 creative recipes that both you and your little ones will love.
Our Favourite Healthy Halloween Treats for Kids
Halloween isn't just about store-bought candy! Get your kids trick or treating ready with these healthy Halloween treats for kids!
Halloween Banana Ghosts and Clementine Pumpkins – Abbey's Kitchen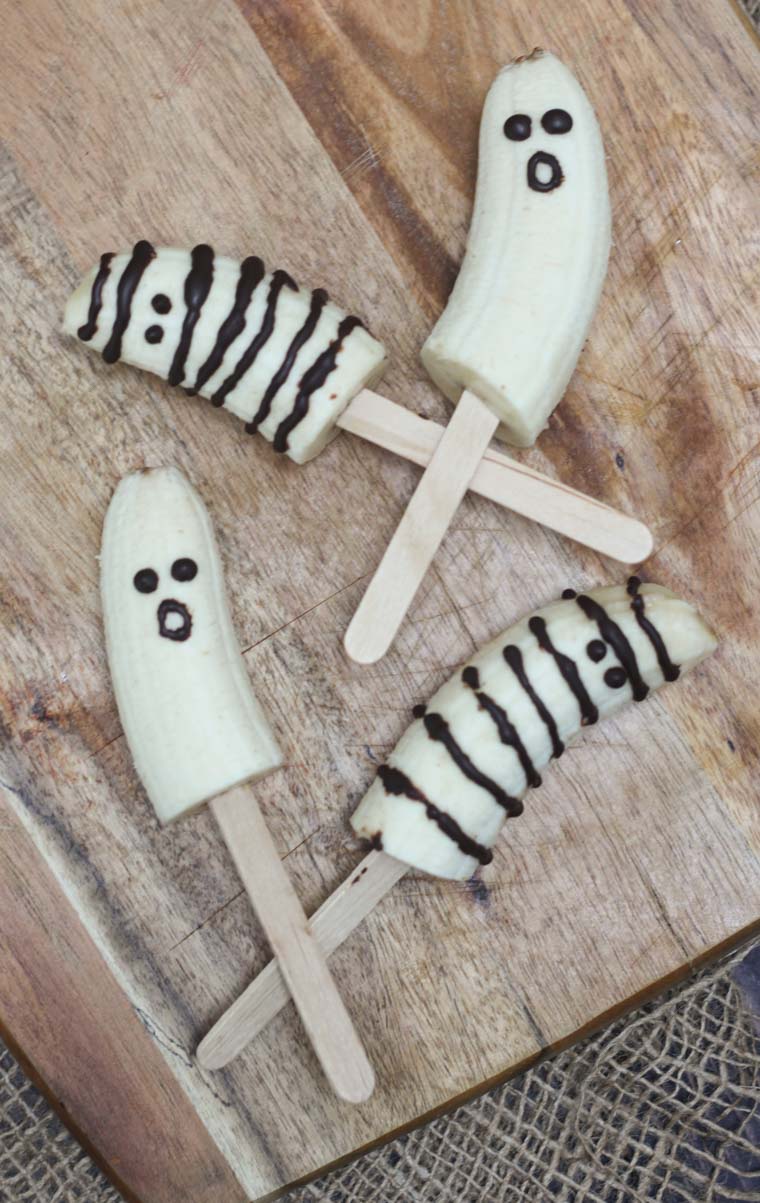 Such a cute Halloween treat idea that also sneaks in some healthy fruit!
Creamy Pumpkin Zucchini Noodles with Spice Pumpkin Seeds – Abbey's Kitchen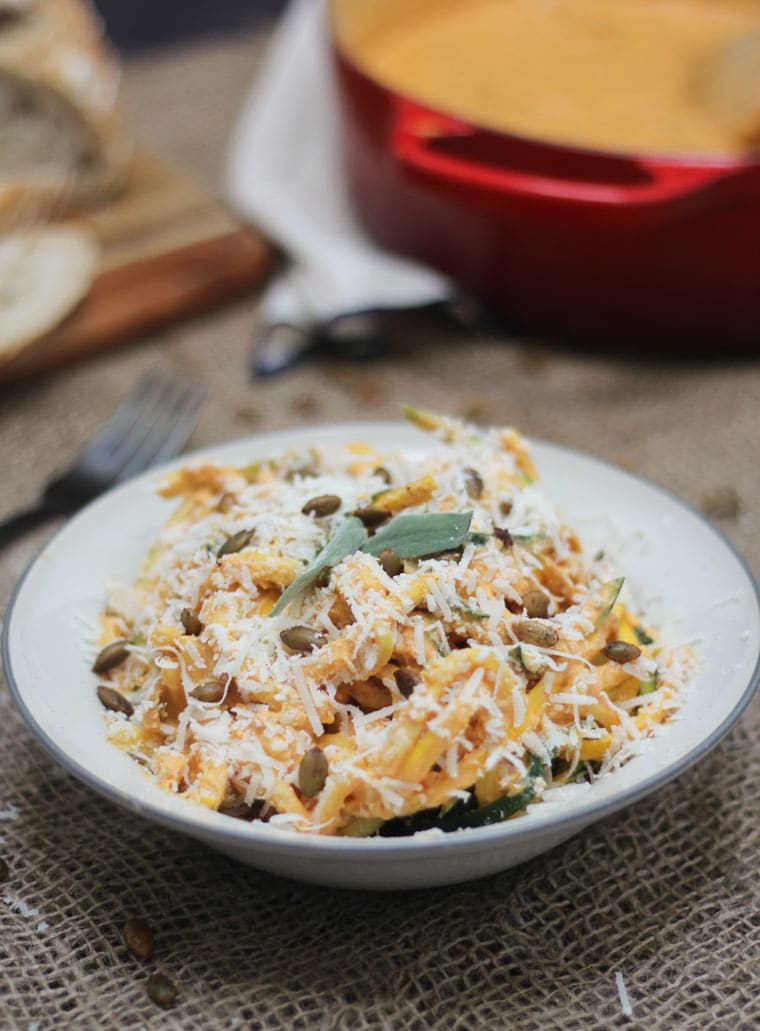 The adults are also going to adore this pumpkin themed pasta dinner- perfect for Halloween parties!
Pumpkin Meringue Parfait 3 Ways – Abbey's Kitchen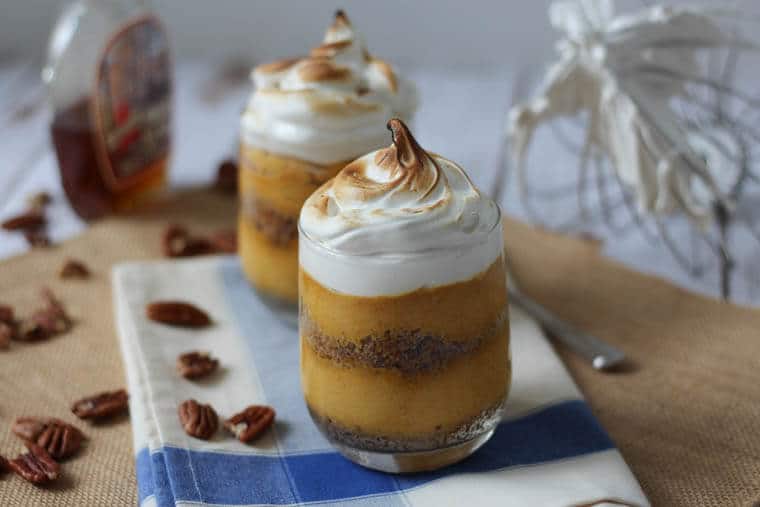 Pumpkin pie isn't just for Thanksgiving, it's perfect for Halloween dessert too!
Gluten Free Pumpkin Protein Pancakes – Abbey's Kitchen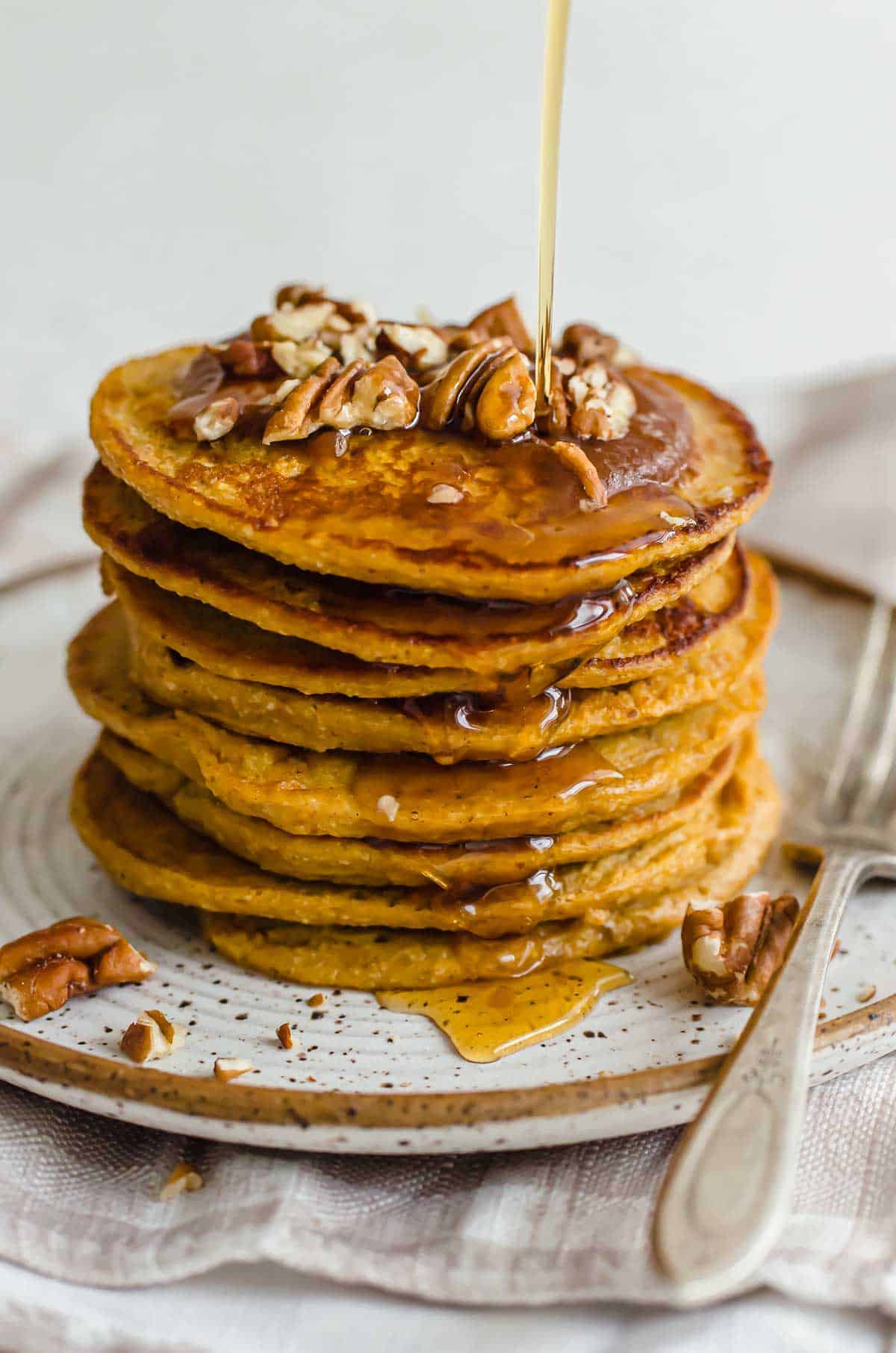 This would make an awesome Halloween breakfast for the kids!
Spider Devilled Eggs – NerdyMamma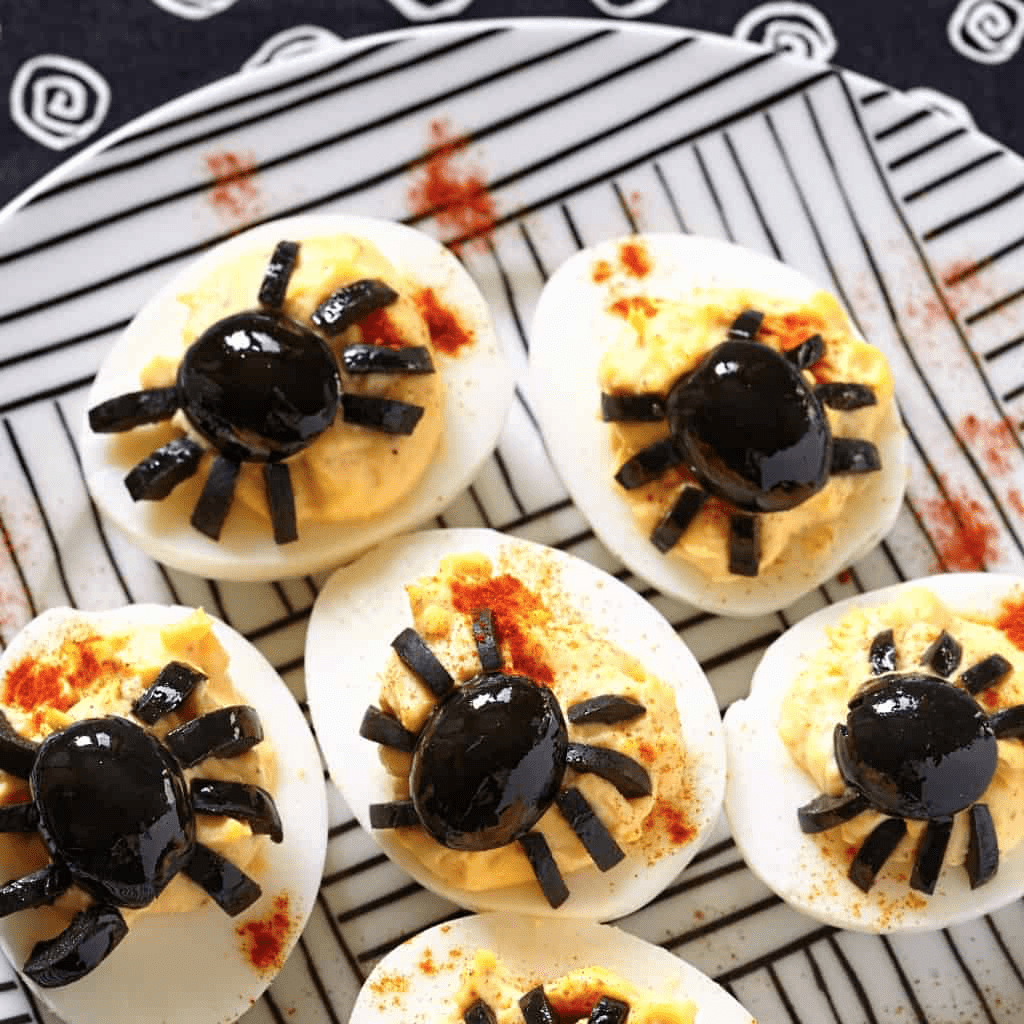 Such a cute snack for a pre Halloween trick or treating activity with the kids.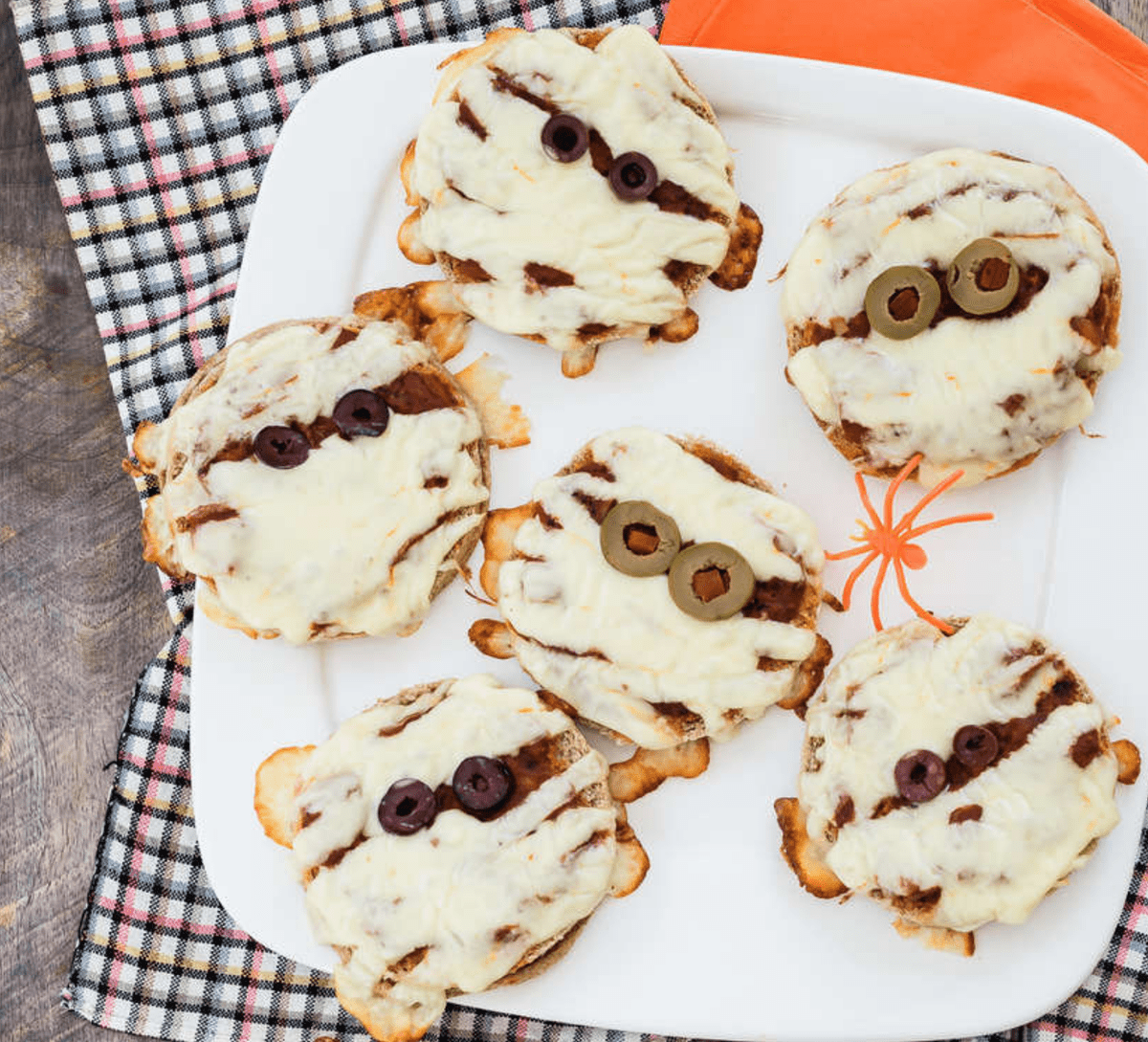 What kid wouldn't love this cute Halloween snack idea?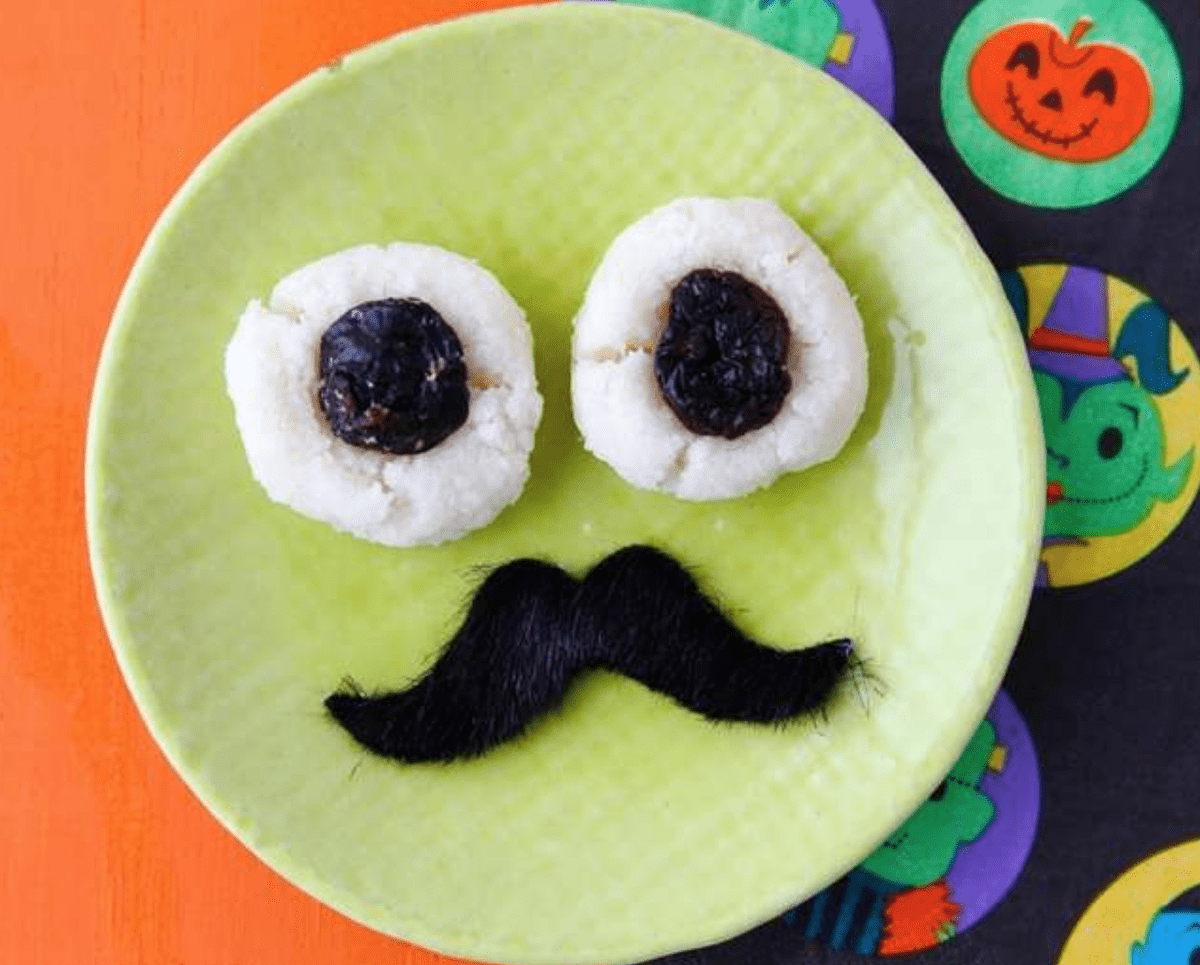 Cheese Wafer Fingers – Weelicious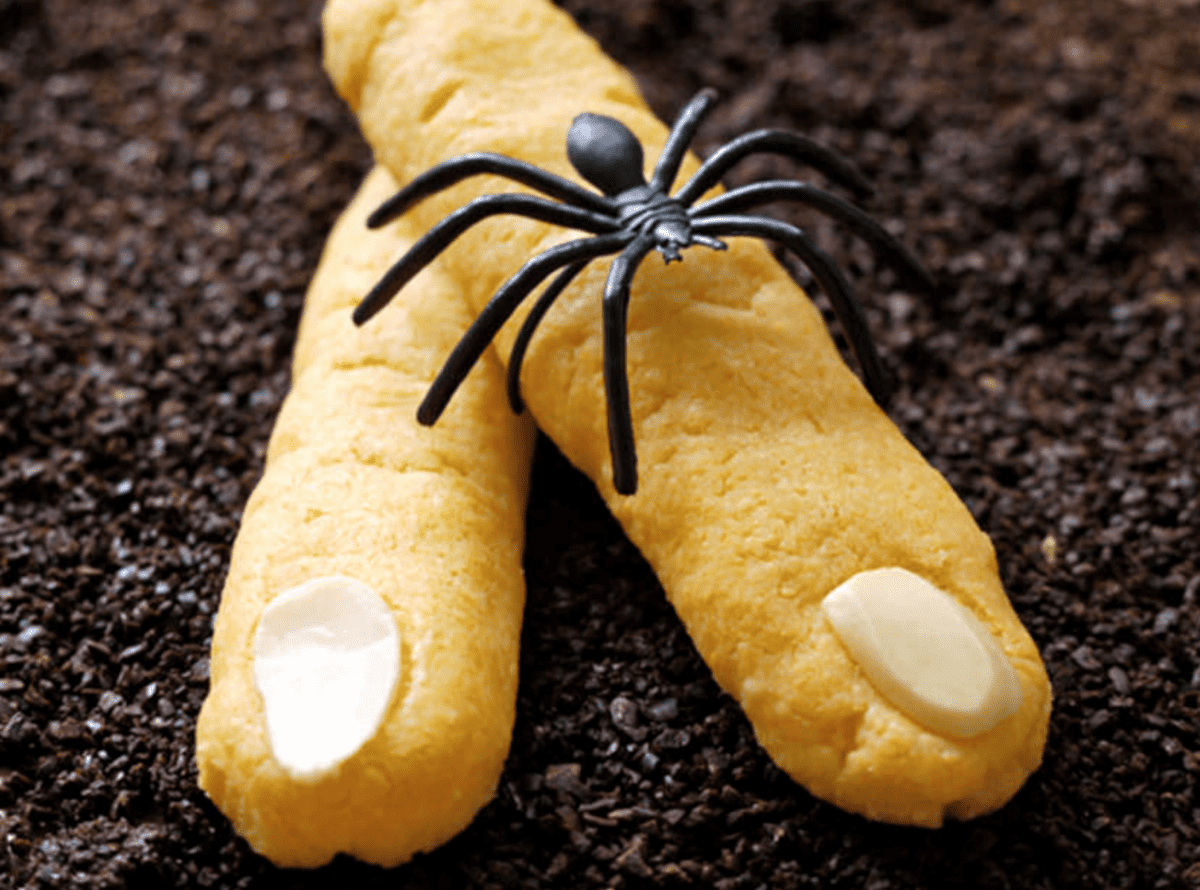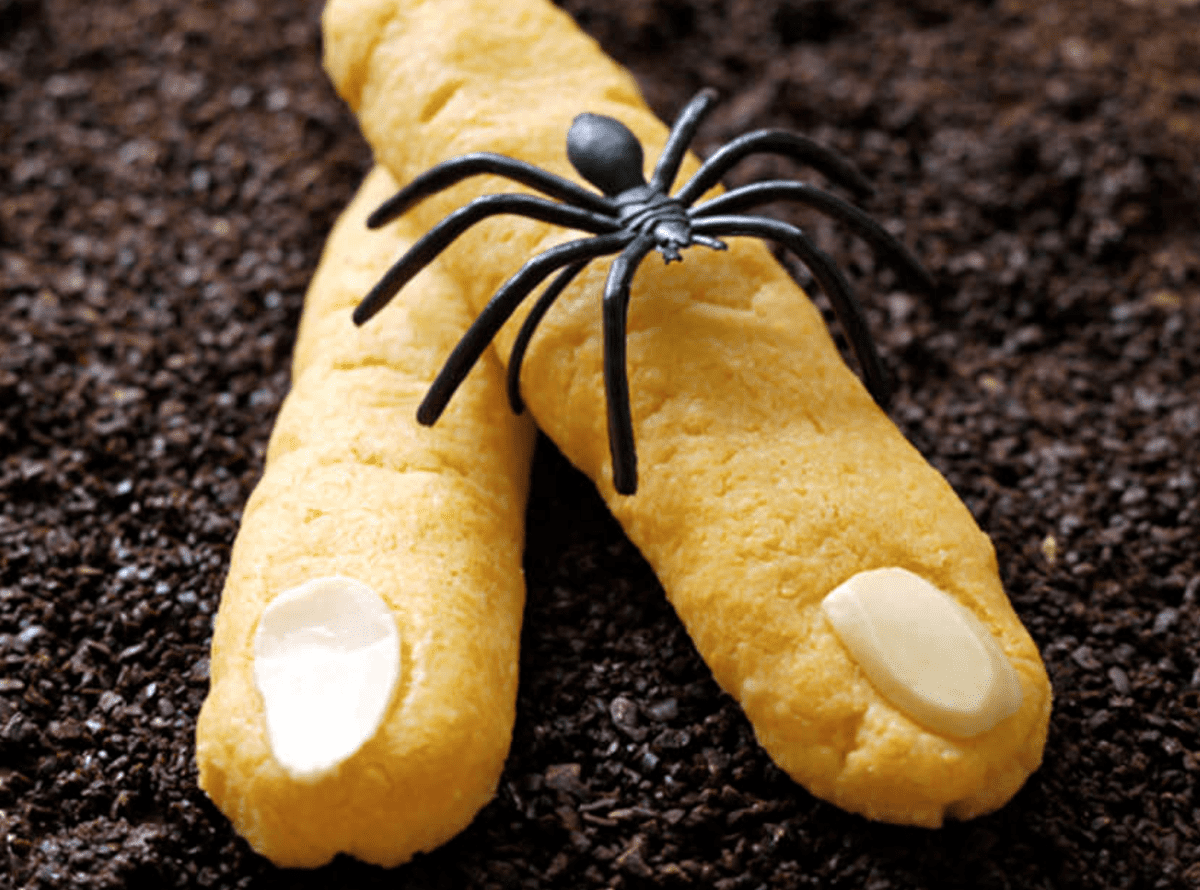 All kids love cheese, so these would make amazing spooky snacks for Halloween.
Pumpkin Spice Rice Krispie Treat Bites – Serena Wolf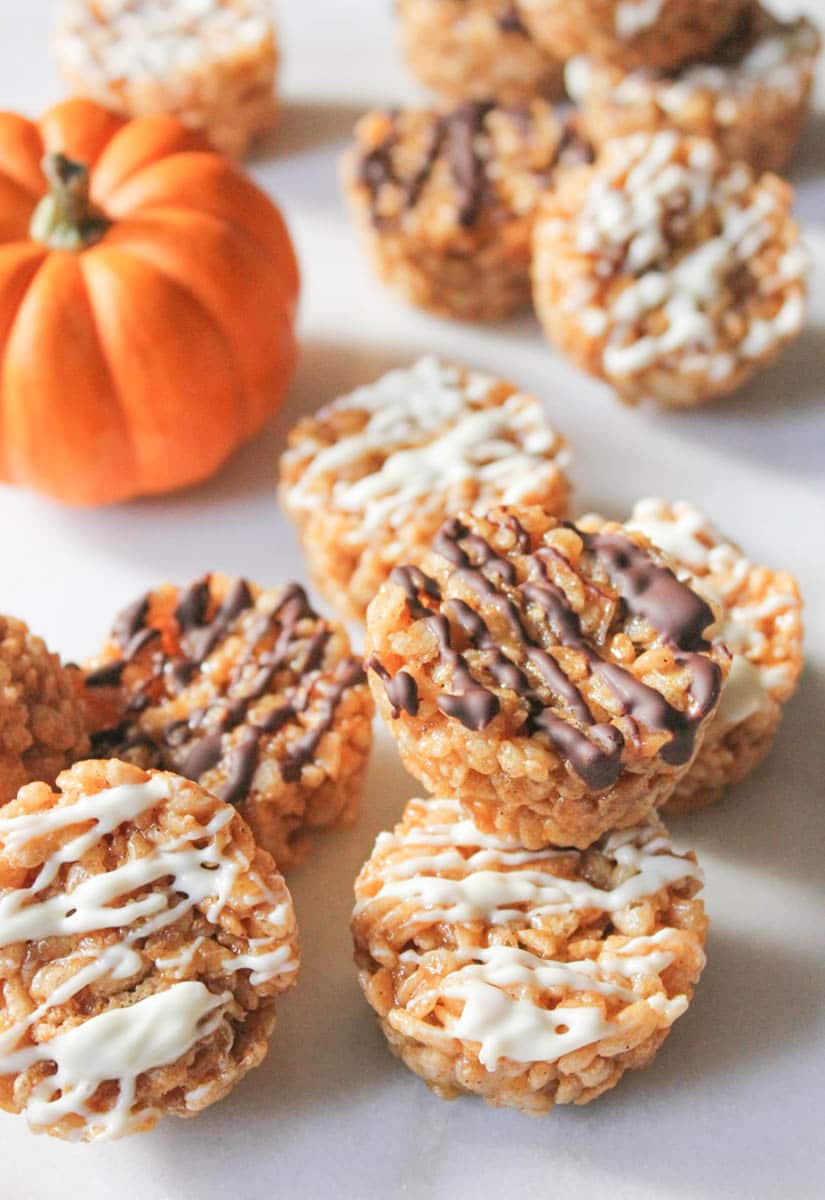 Pumpkin Smoked Salmon Sandwiches – Abbey's Kitchen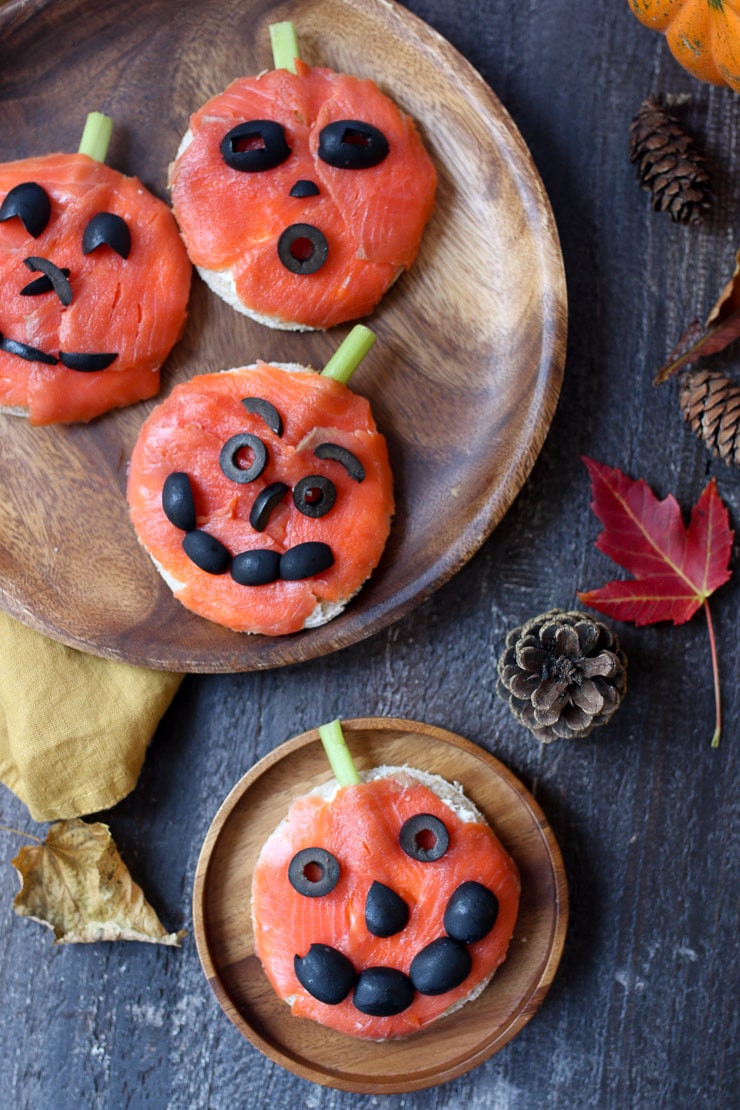 Protein packed and super cute, these are such a fun open faced after school snack for toddlers or kids.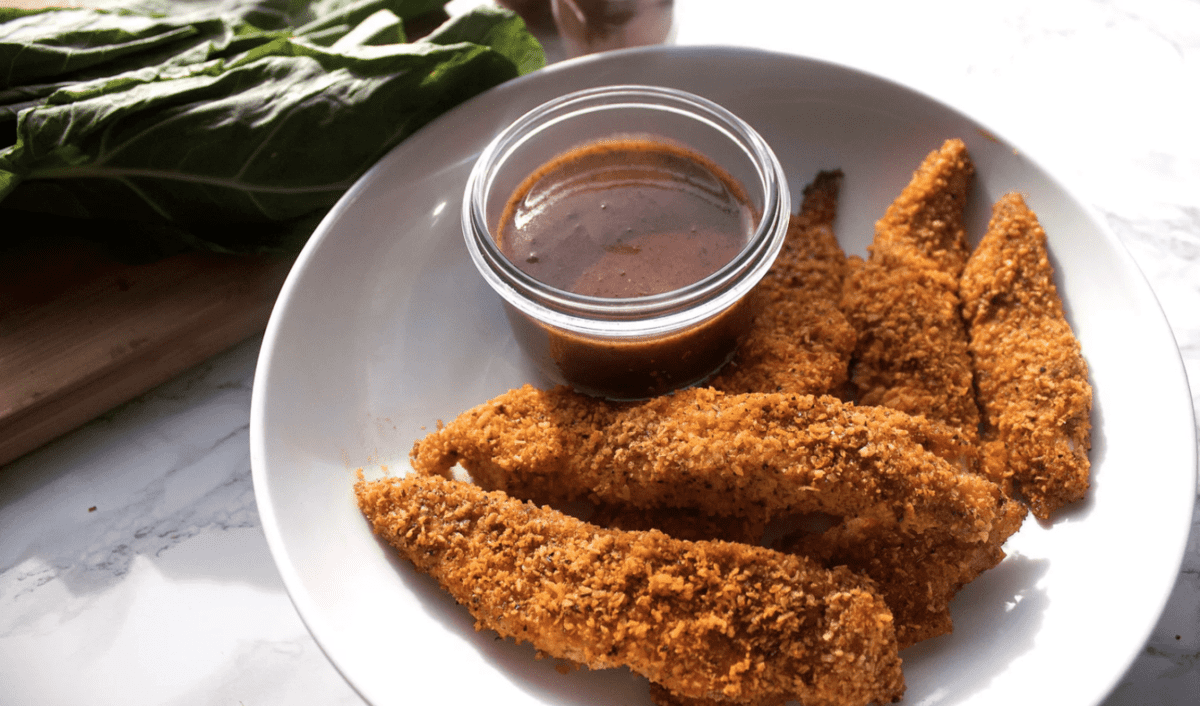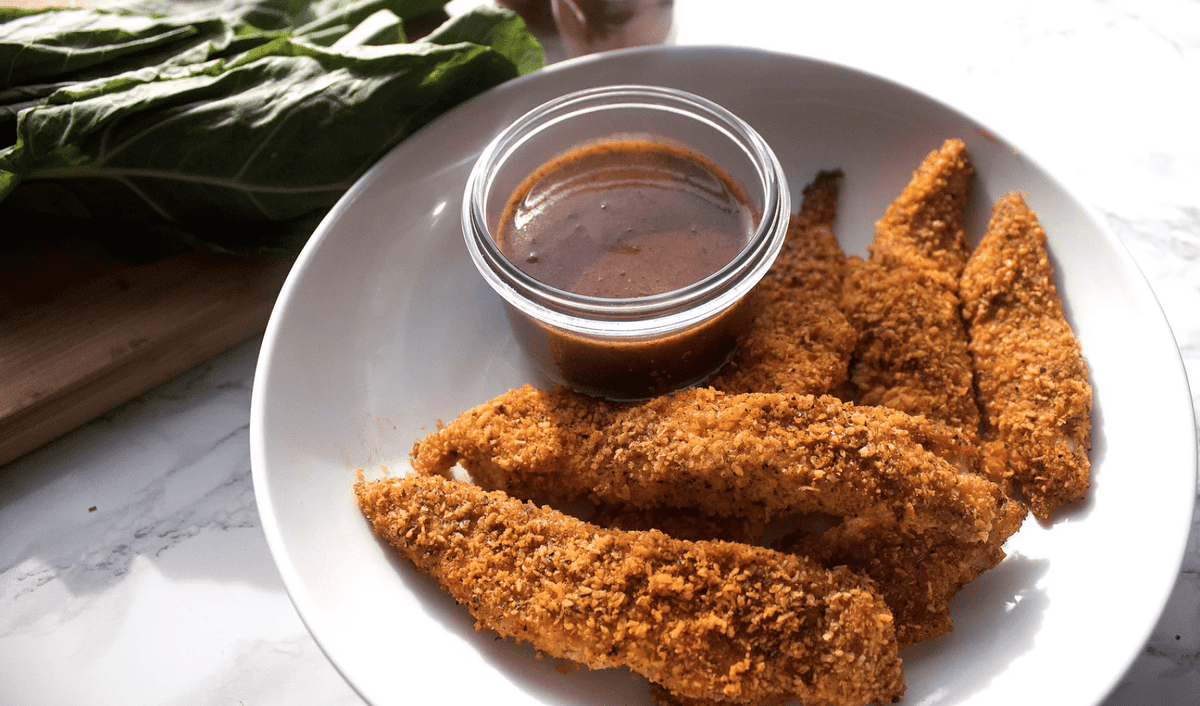 What a creative way to use up those pumpkin seeds after Trick or treating!
Vegan & Gluten Free Halloween Candy Corn Overnight Oats – Abbey's Kitchen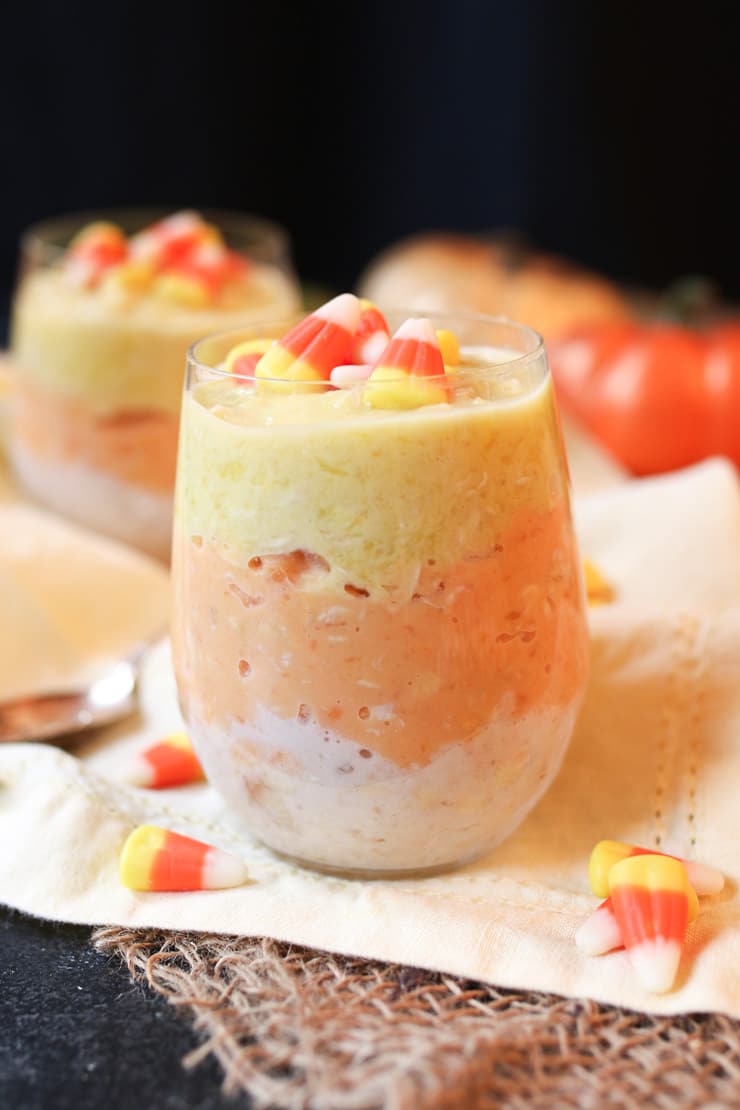 Have leftover candy corn from Halloween night? These overnight oats are so much fun for kids and adults, alike!
Halloween Blood and Guts Chocolate Cups (Vegan & Gluten Free) – Abbey's Kitchen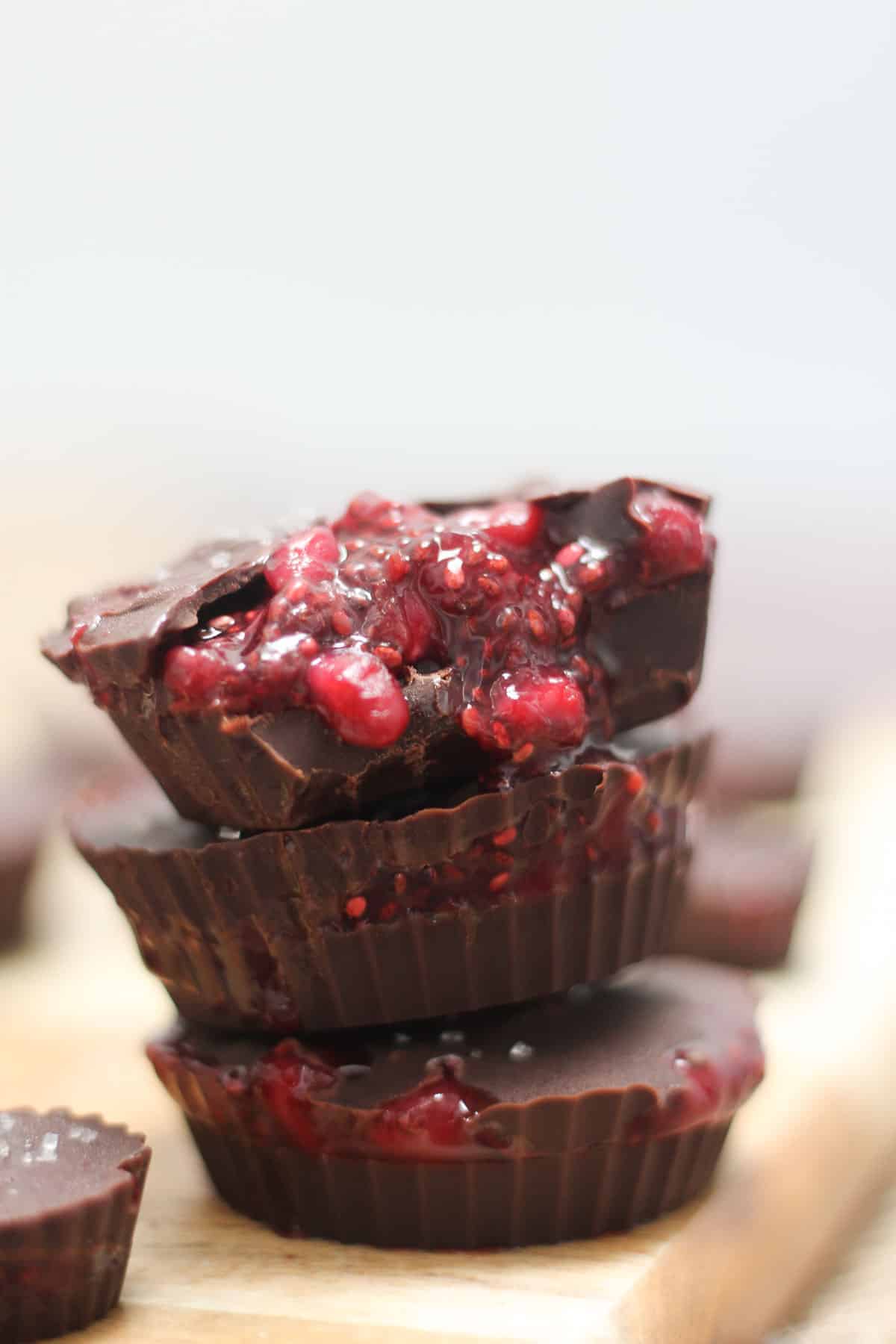 OMG. So delicious. So fun. SO SPOOKY!
Soft Oatmeal Pumpkin Cookies (Vegan & Gluten Free) – Hummusapien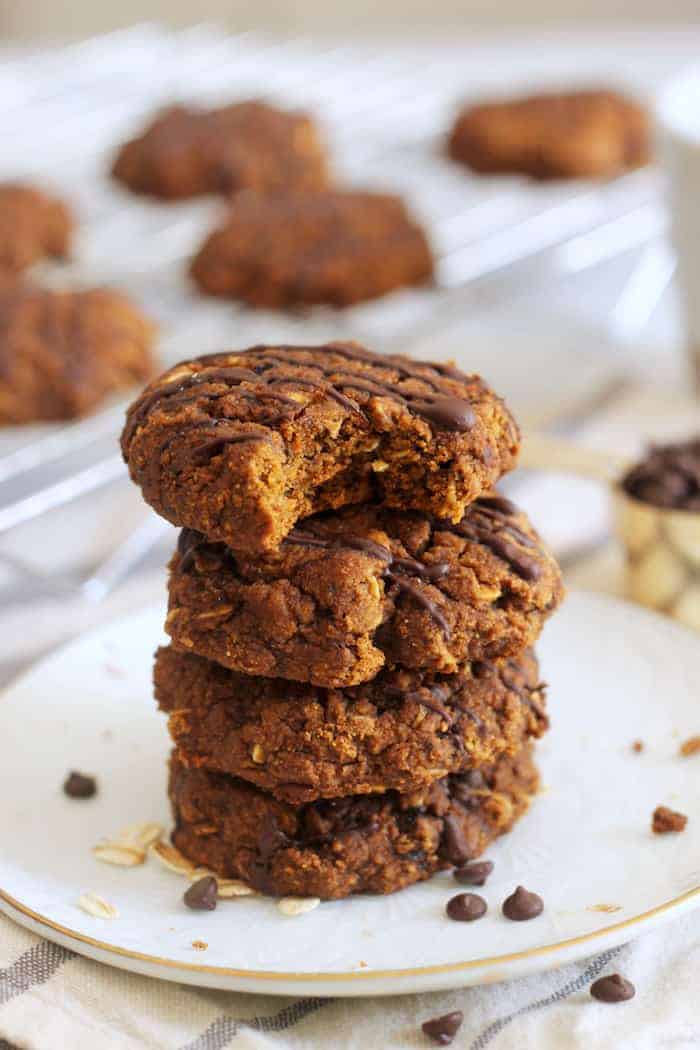 Vegan & Gluten Free Twix Bars – Abbey's Kitchen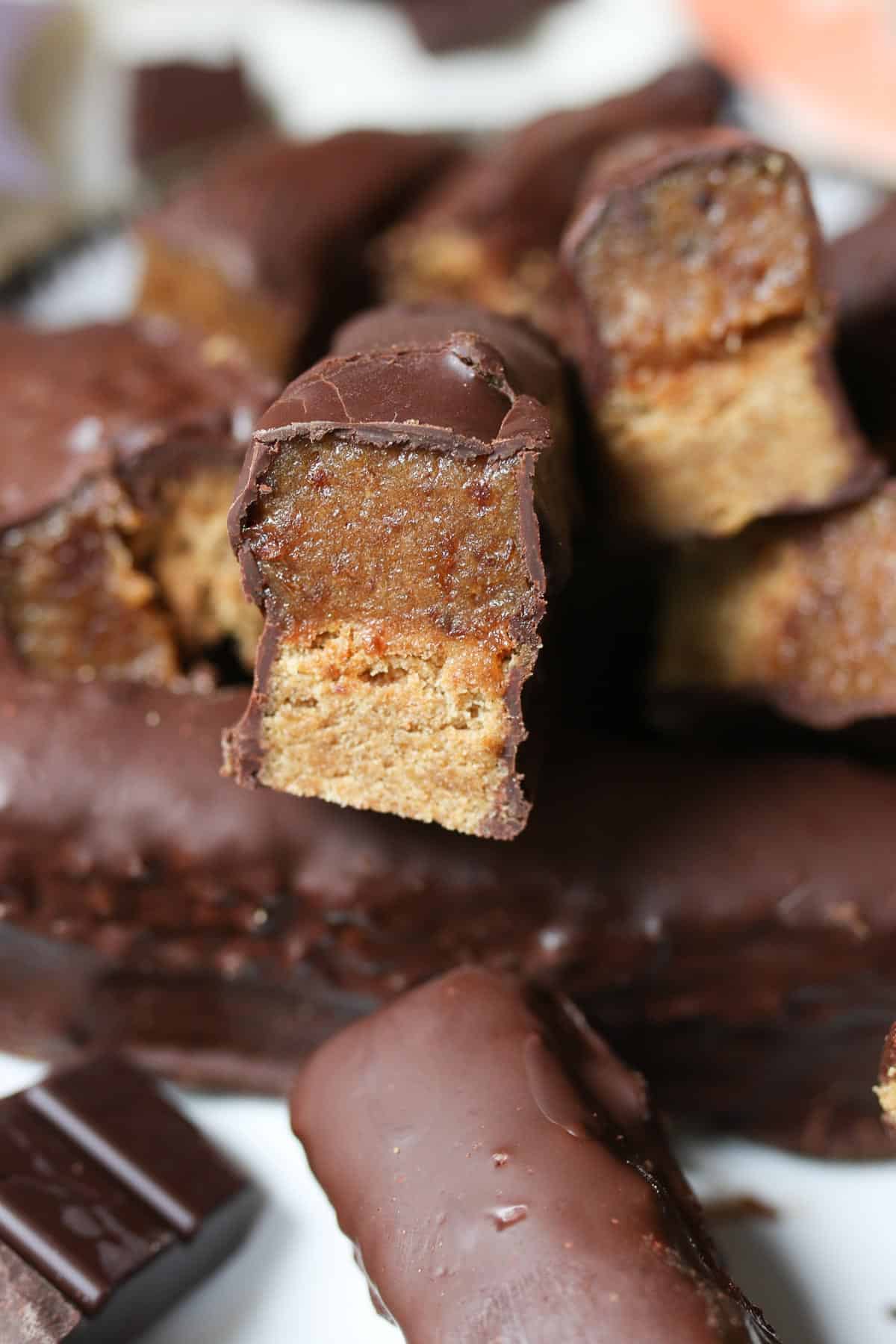 Forget those mini fun chocolate bars, these Twix are amazing as a Halloween candy alternative.
Copycat Reese's Peanut Butter Cups (Healthy Version!) – Rachael's Good Eats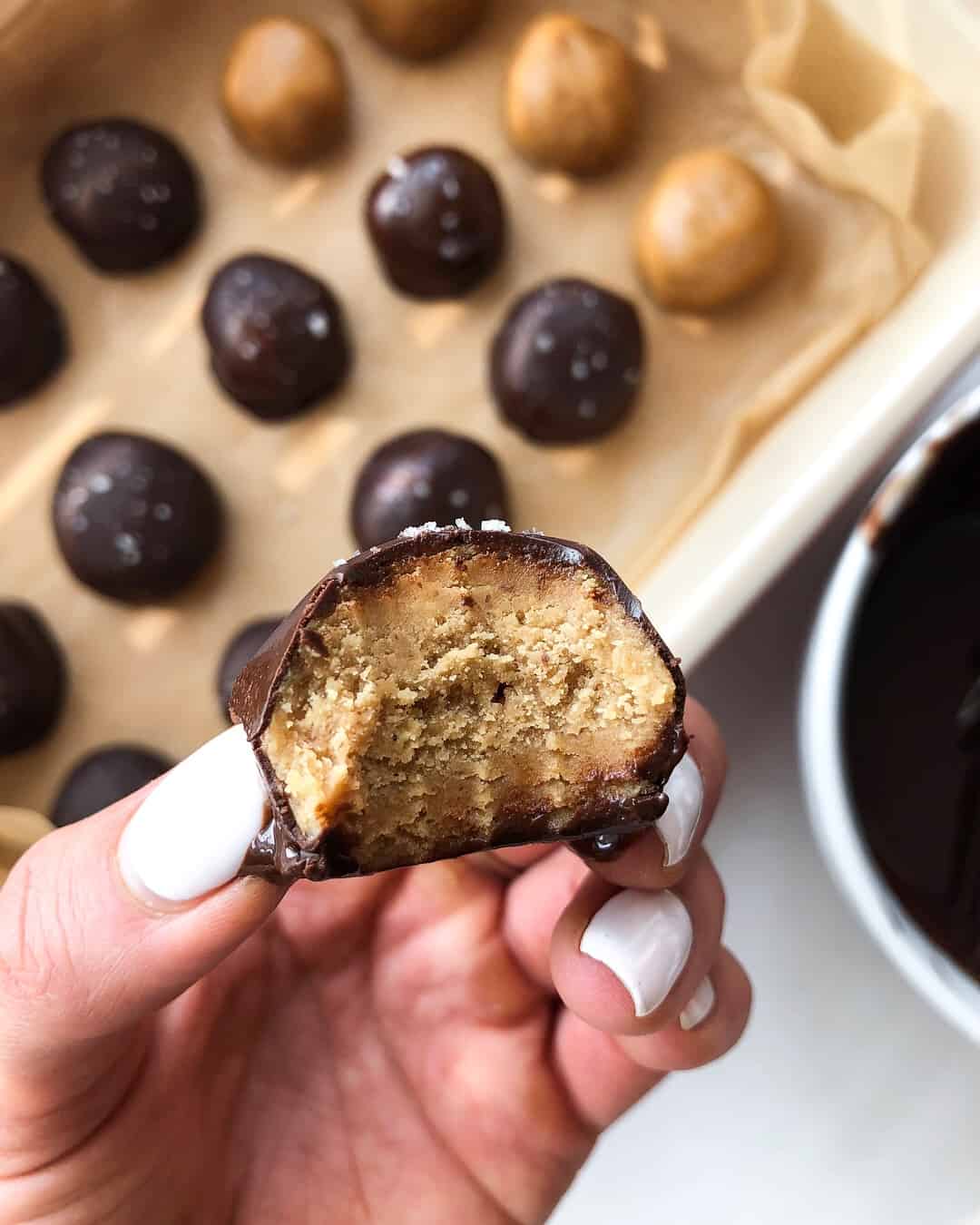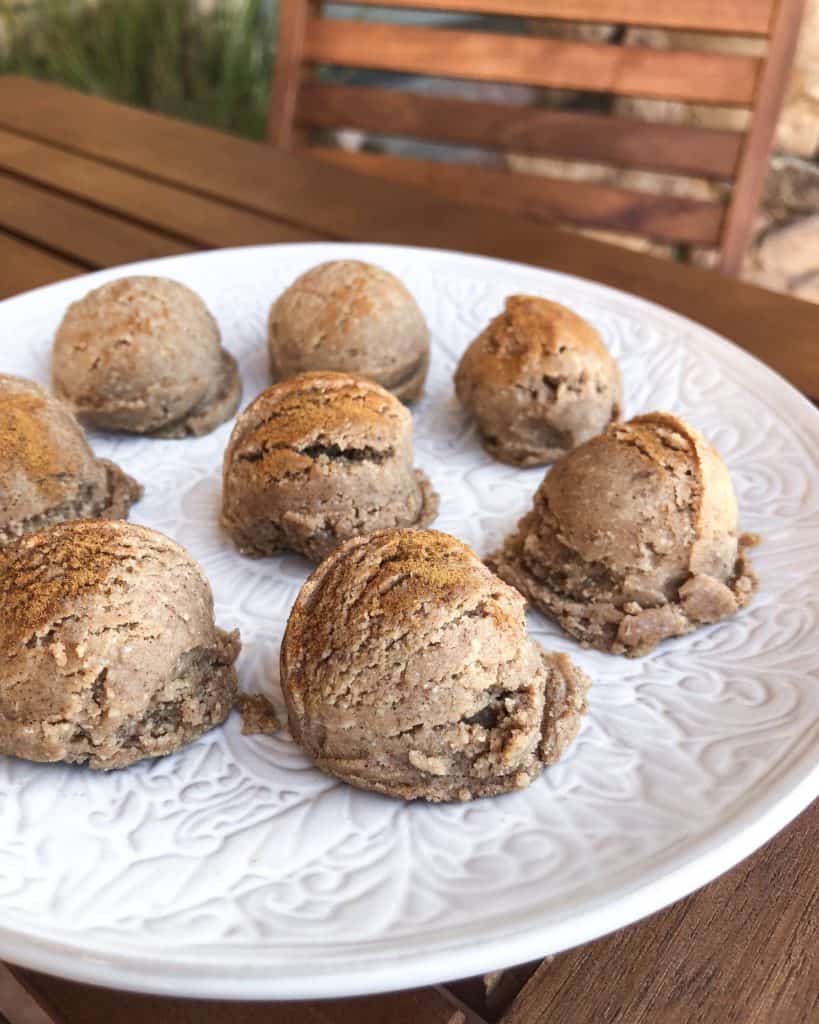 Vegan & Gluten Free Snickers Bars – Abbey's Kitchen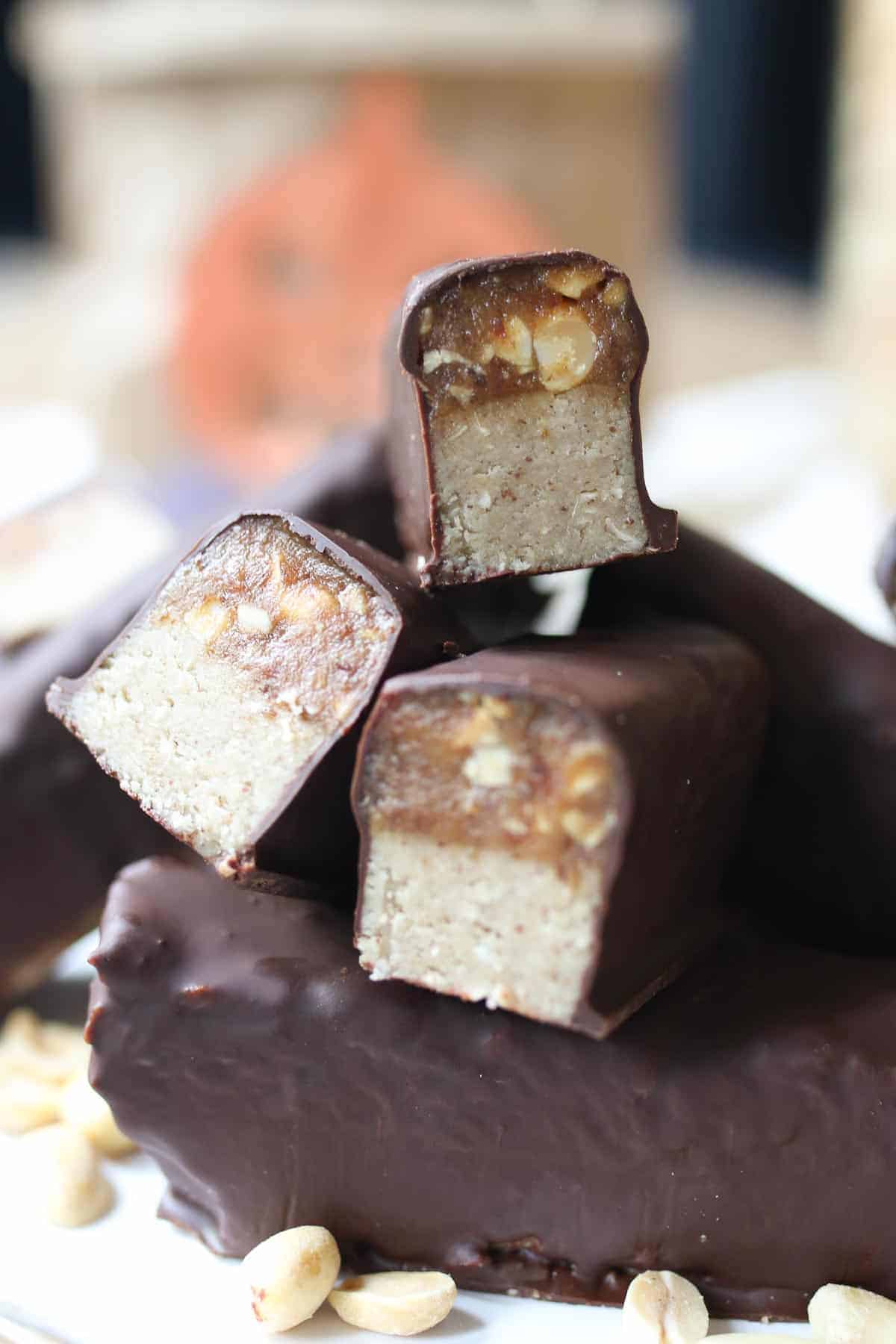 Oh yes, and we gotta have a Snickers too (my personal Halloween treat favourite).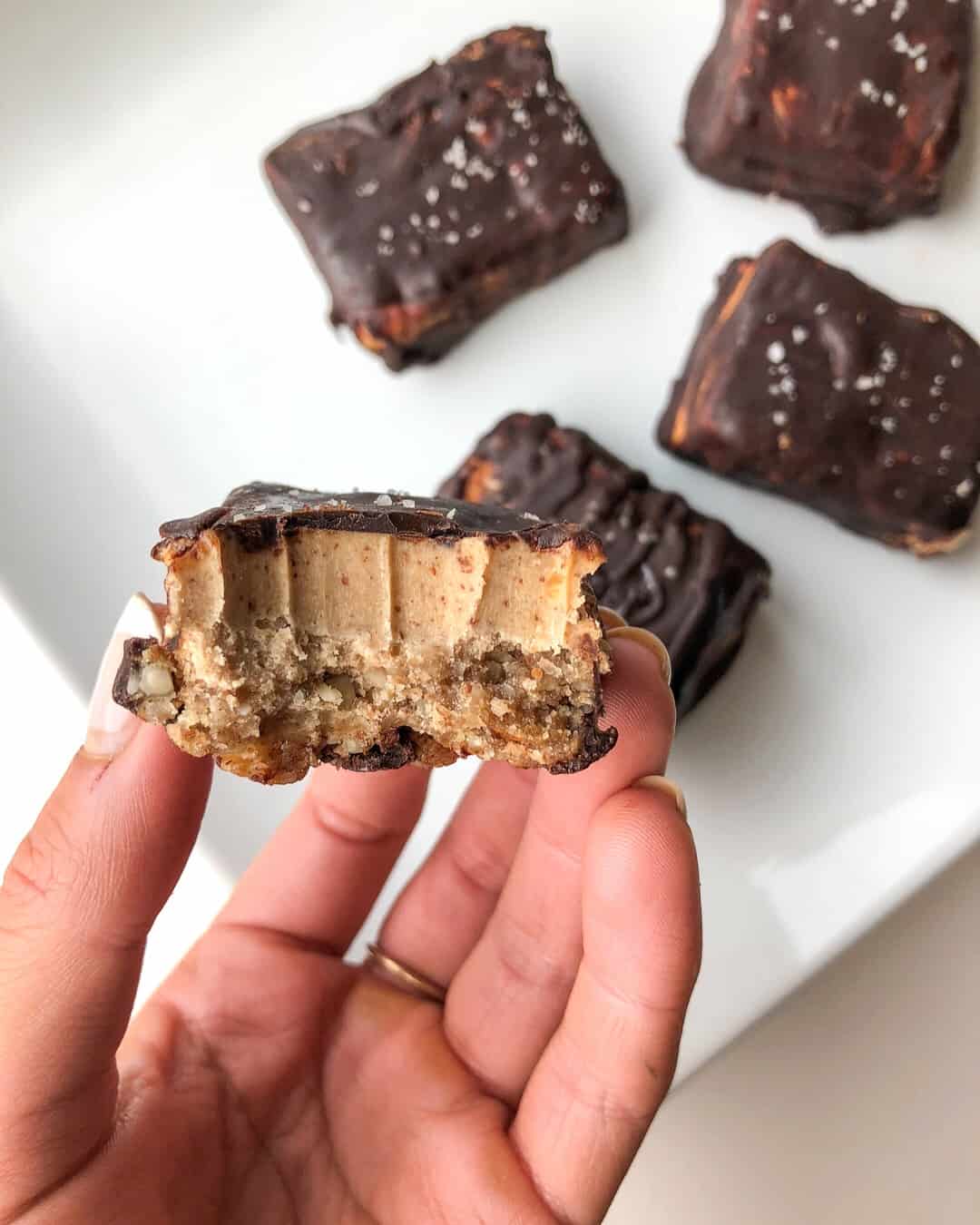 Halloween Healthy Apple and Almond Butter Alien Smiles (Gluten Free) – Abbey's Kitchen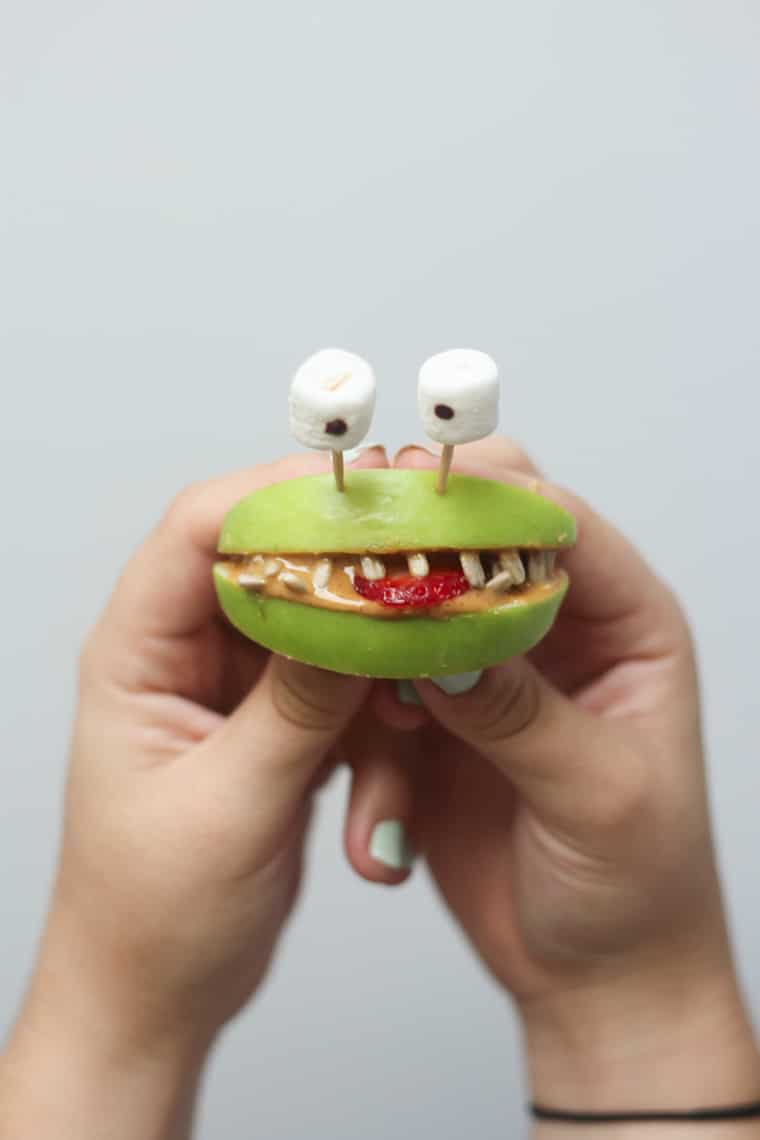 Get the kiddos involved in making these cute little alien snacks!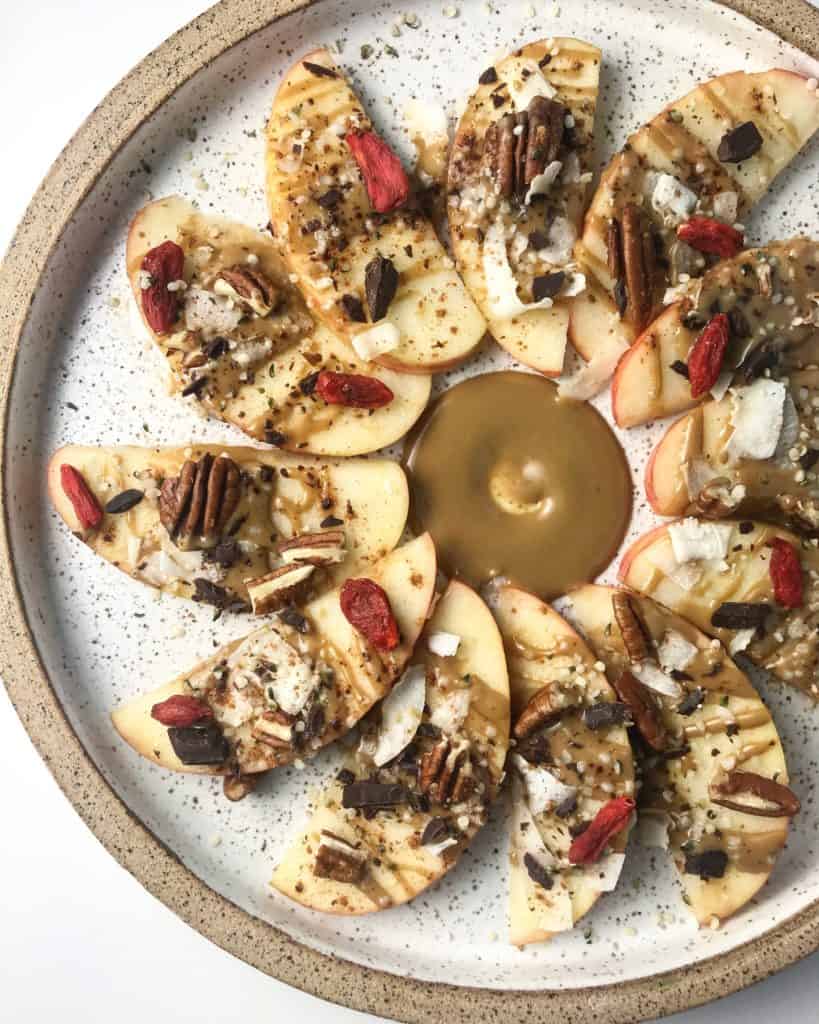 Vegan Halloween Chocolate Mousse Graveyard with Gluten Free Crispy Chocolate Soil – Abbey's Kitchen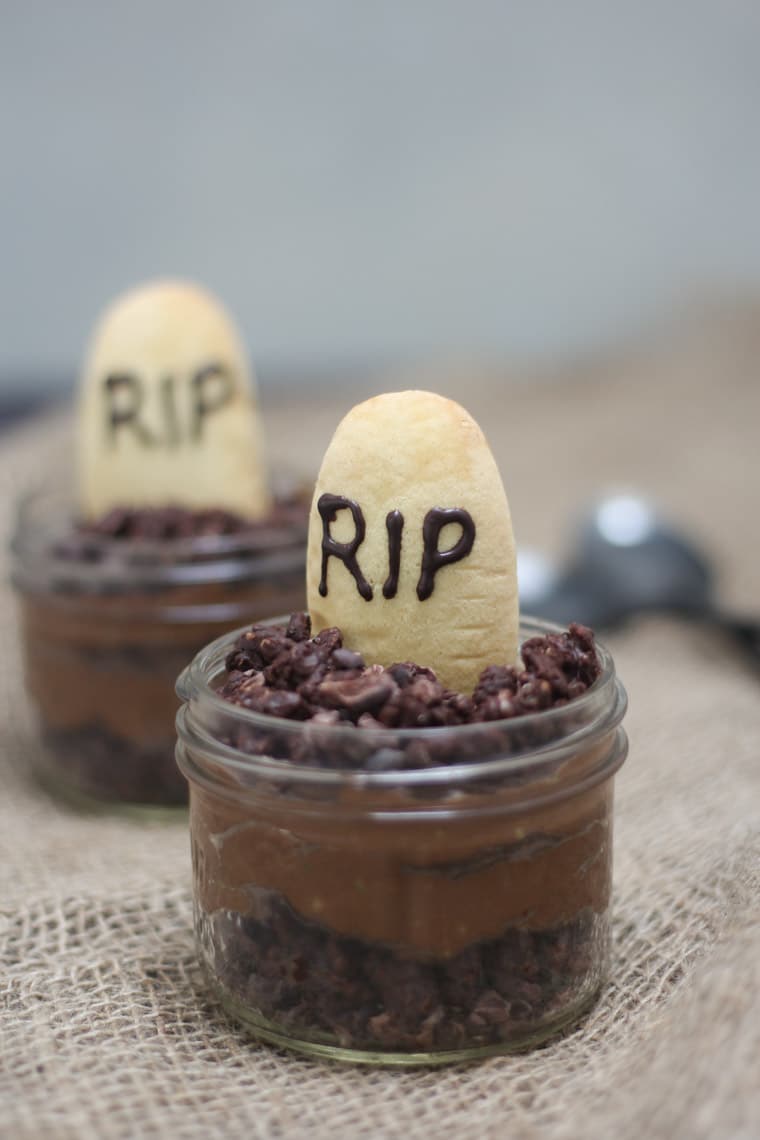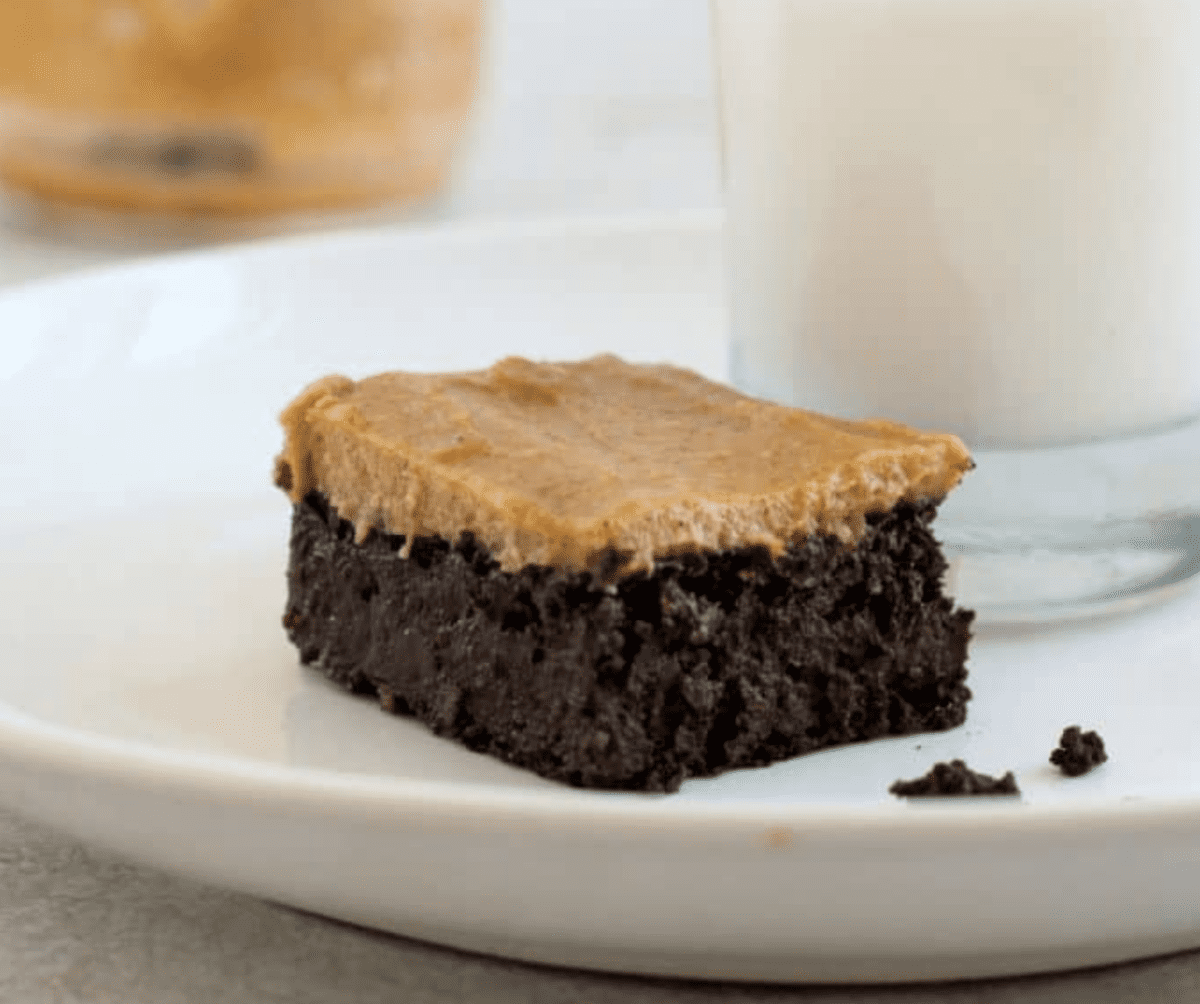 3-Layer Nut-Free Dream Cups – Oh She Glows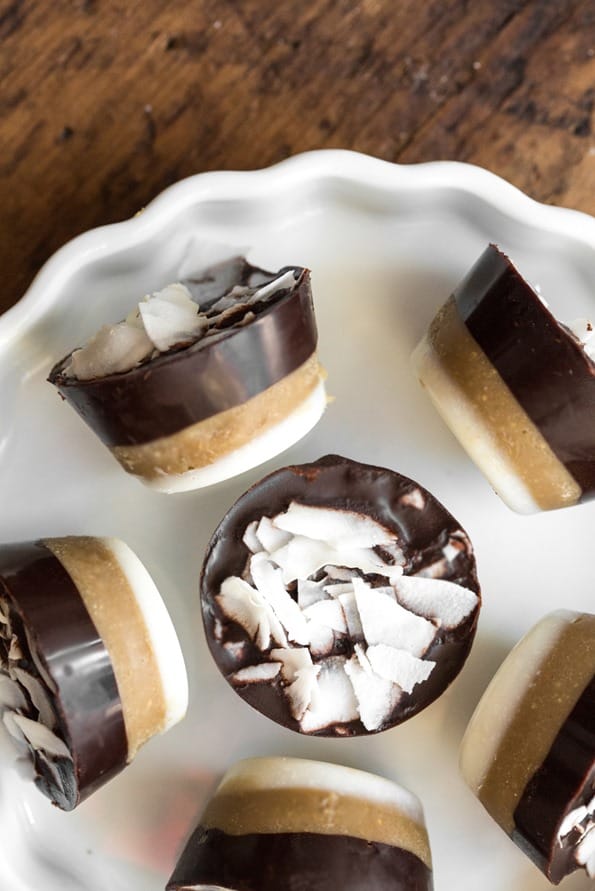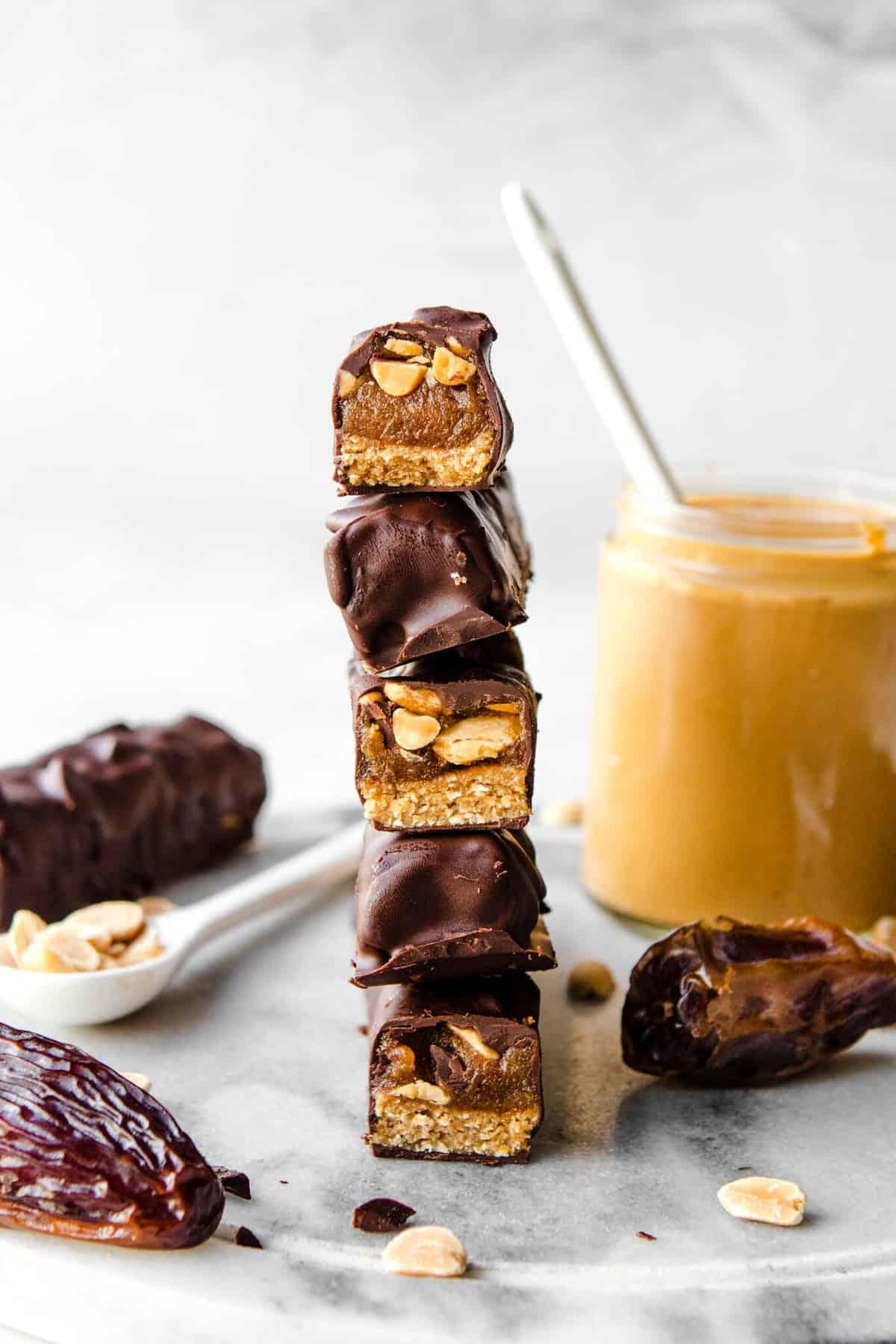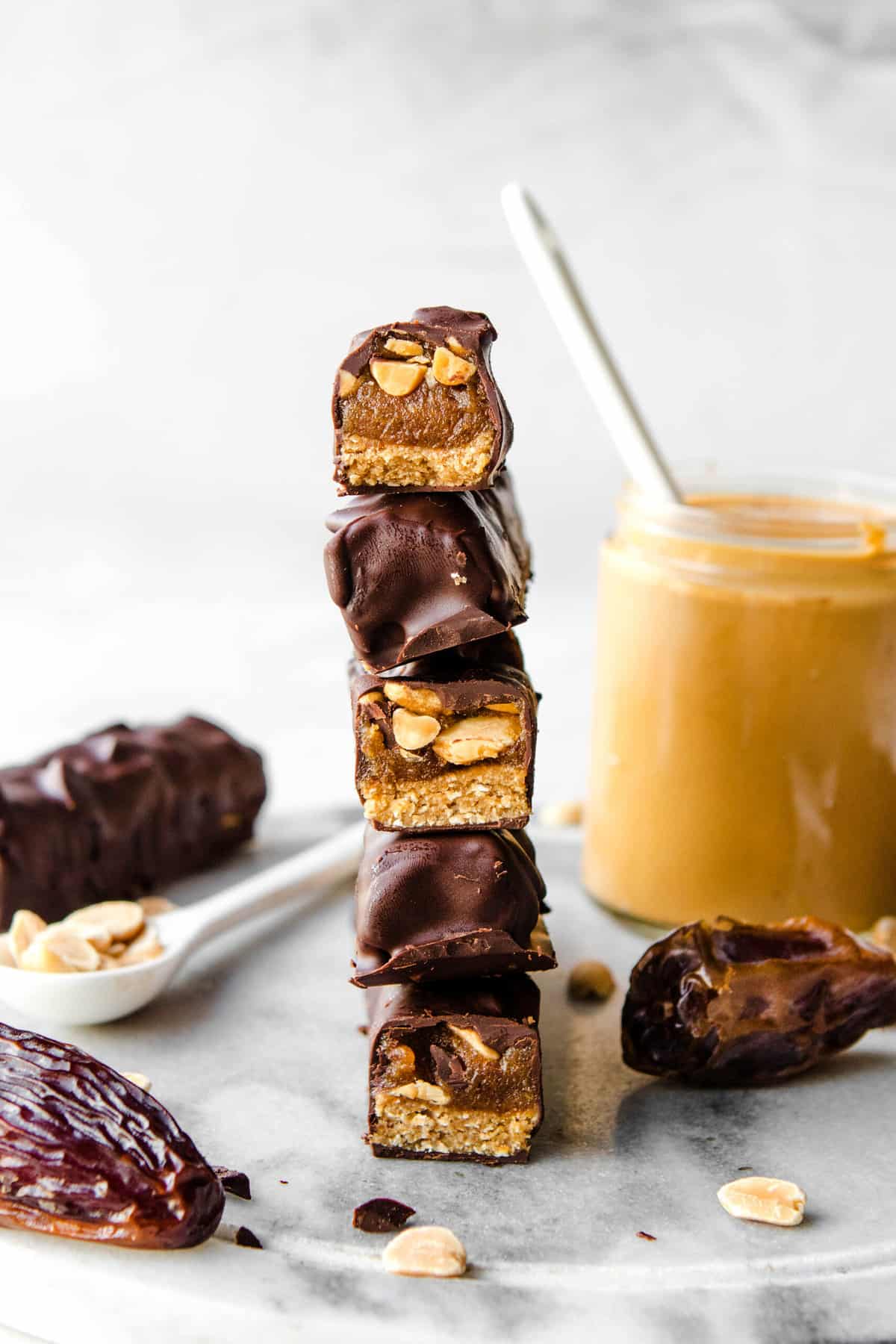 Frozen Halloween Boo-nana Pops – Skinny Taste
Gluten Free & Grain Free Halloween Chocolate Peanut Butter Fudge Spiderweb Cupcakes – Texanerin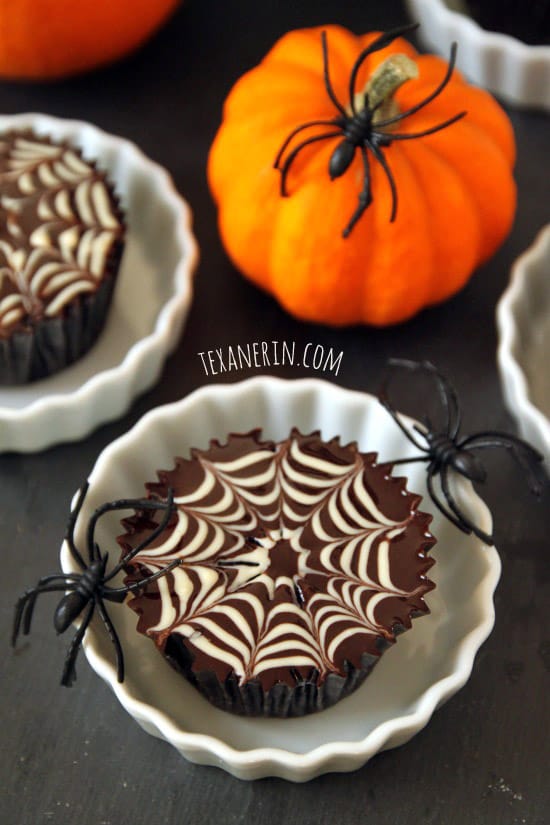 Caramel Apple Cheesecake Bars (Gluten-free & Whole Grain) – Texanerin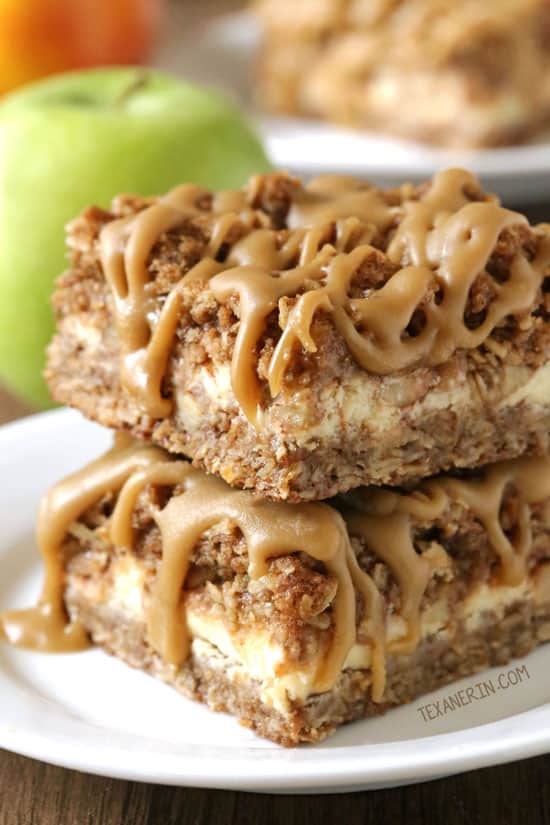 Grainless Raw Halloween Salted Pecan Brownie Witch Fingers – Get Real to Heal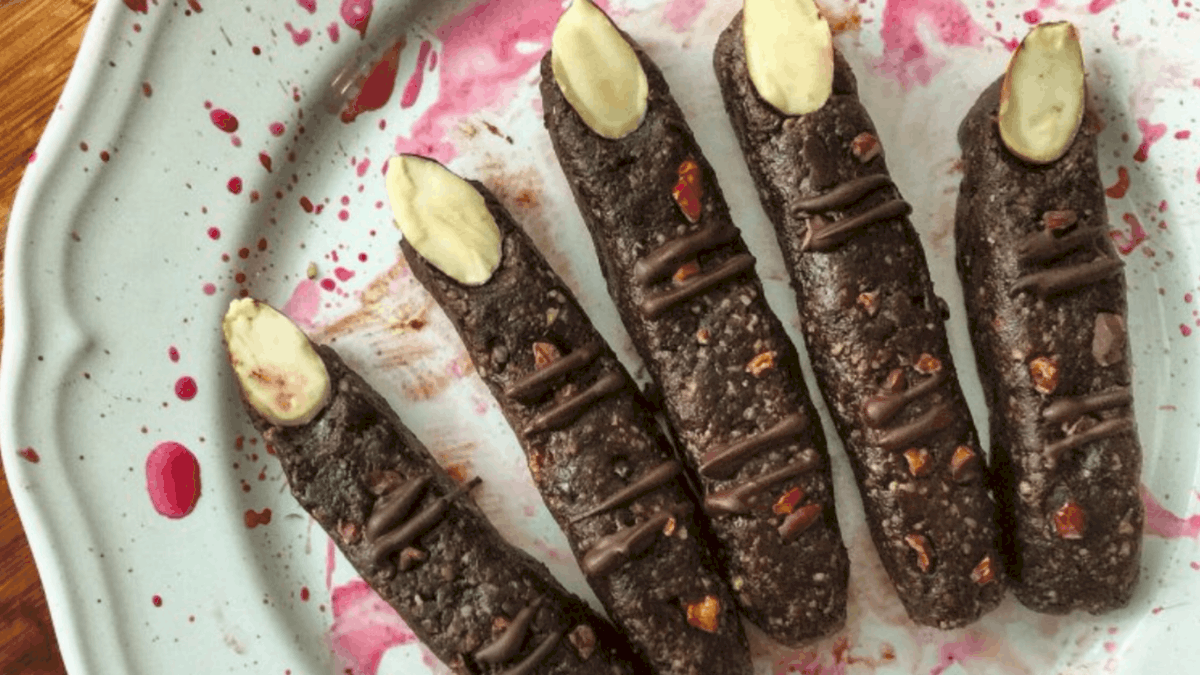 There you go lovelies! I hope these healthy Halloween treats for kids have given you some inspiration this season and that your Halloween is packed with a bit of fear and a ton of tasty eats.
Compiled By:
Ina Benkova & Gabriela Abreu
More Blog Posts You Might Like:
If you liked this blog post featuring healthy Halloween treats for kids, you might also enjoy some more blog posts and recipes about Halloween: