We look the myths and truths about dairy and cancer, IGF-1, dioxins and calcium and answer the question does dairy cause early puberty, childhood "obesity" and diabetes?
A few months ago, a fellow plant-based dietitian posted some disparaging remarks about dairy and children citing a number of potential unwanted side effects of drinking milk, including referencing dairy and cancer. The dietitian made a series of claims (sometimes sharing citations), all of which seemed really concerning for any mama who has decided to feed their kid milk.
I was curious about the claims she was making, so I've taken a deep dive into all things milk related, to bring you some clarity and hopefully eliminate the hysteria around dairy.
Introduction on IGF-1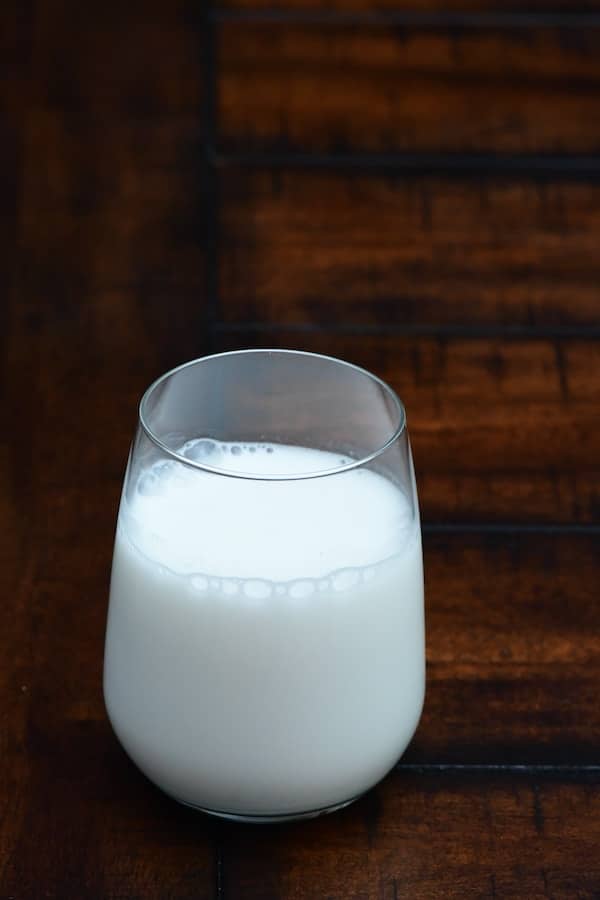 IGF-1 stands for Insulin-Like Growth Factor and it is found naturally in your blood. The main job of IGF-1 is to regulate the effects of growth hormones in your body, meaning it regulates tissue and bone growth. Because IGF-1 regulates growth, after we reach adulthood, secretion of IGF-1 declines continuously to very low levels as we age.
Let's look at growth hormones used in milk.
The most common growth hormone added to milk is rBGH or rBST. This is a manmade bovine hormone that is used to increase milk production in cows. rBGH triggers the hormone IGF-1 which some claim is harming our health (we'll see). Our intake of these growth hormones through milk actually vary depending on where you live, like Canada versus the USA.
Regulation of Milk Products in Canada vs USA
Before we discuss topics such as dairy and cancer, It's important to note the differences between dairy farming in Canada and the United States. In the US, dairy farmers are allowed to administer their dairy cows with growth hormones BST or rBGH, while that is illegal in Canada. However, things will soon change with the new and improved NAFTA agreement.
How Does the US-Mexico-Canada Agreement Affect Canadian Dairy?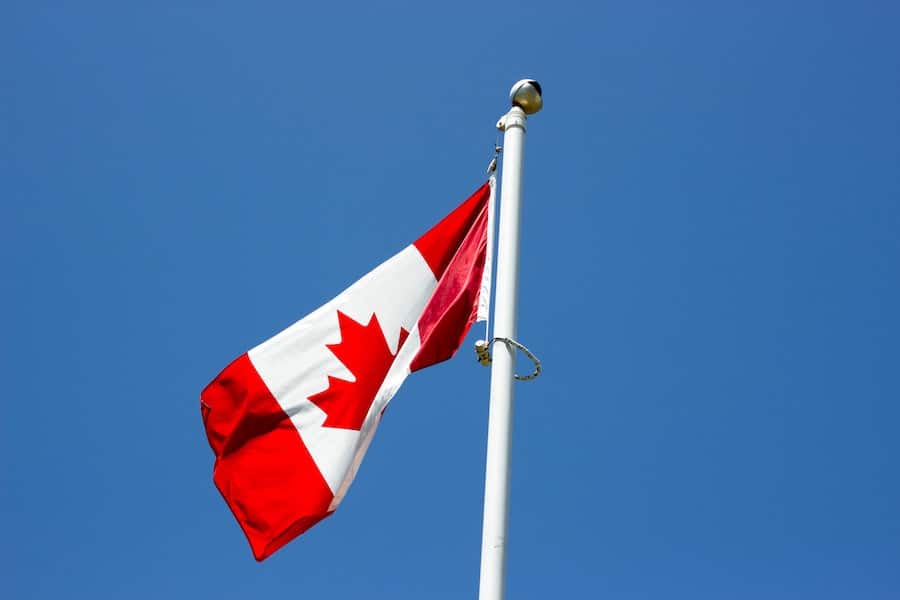 Canada allows US dairy farmers to access 3.5% of the annual domestic dairy market, meaning US milk is entering the Canadian market. And some of that milk will contain varying levels of growth hormones. We will have to wait and see how this agreement will change the Canadian dairy landscape and how this will be communicated to the public. For Canadian parents who are concerned, you will of course want to look out for the blue dairy cow on products to ensure you're choosing 100% Canadian dairy products. So if you buy milk from the United States, you will not know whether the milk contains growth hormones or not because currently there are no labelling requirements for American dairy products.
Does Milk Intake Lead to "Obesity" in Children?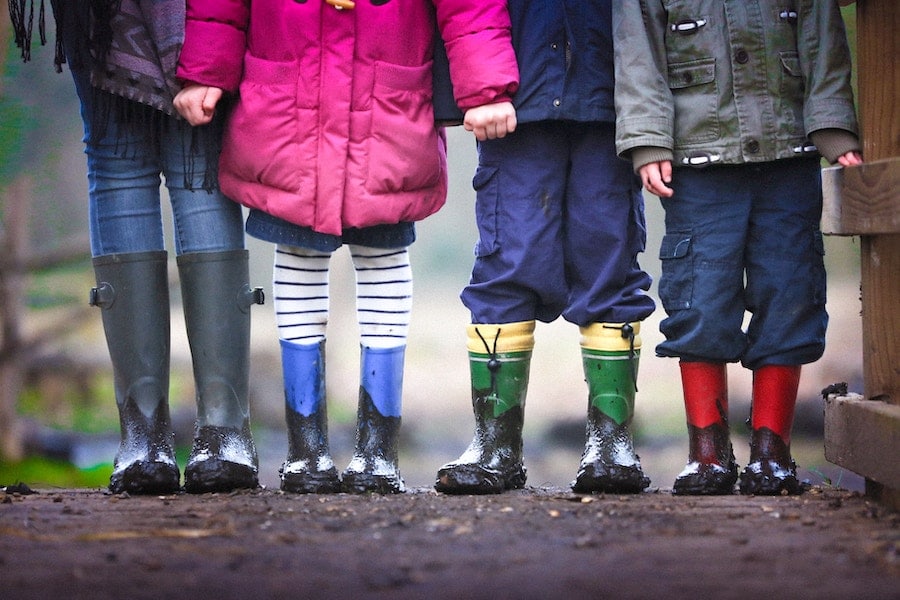 Myth or Truth: "Obese" Children Have Been Shown to Have Higher IGF-1 Levels
There have been claims that milk intake leads to "obesity" in children. This is rooted in the notion that some "obese" children have been shown to have higher IGF-1 levels. This was found in a 2018 study that only involved forty seven children participants.
Other studies have showed the opposite.
One study found that in both men and women, IGF-1 concentrations were lower in those who were considered "obese" compared to those who were not.
According to researchers from this study, research looking at circulating levels of IGF-1 in "obese" humans is conflicting. Some studies show normal levels, low and even high levels of IGF-1, making it difficult to find a clear connection between IGF-1 levels and "obesity".
So does drinking milk cause "obesity" in children?
The evidence says NO and in fact, it might actually play a role in preventing "obesity".
A recent 2017 study found that higher milk fat consumption is associated with lower odds of severe "obesity" among preschoolers.
These effects were also seen in adults. A 2016 prospective cohort study from the Women's Health Study found that greater consumption of total dairy products may be effective in the prevention of weight gain in middle-aged and elderly women.
So this mama is still getting her dairy fix!
Does Dairy Cause Early Puberty in Girls?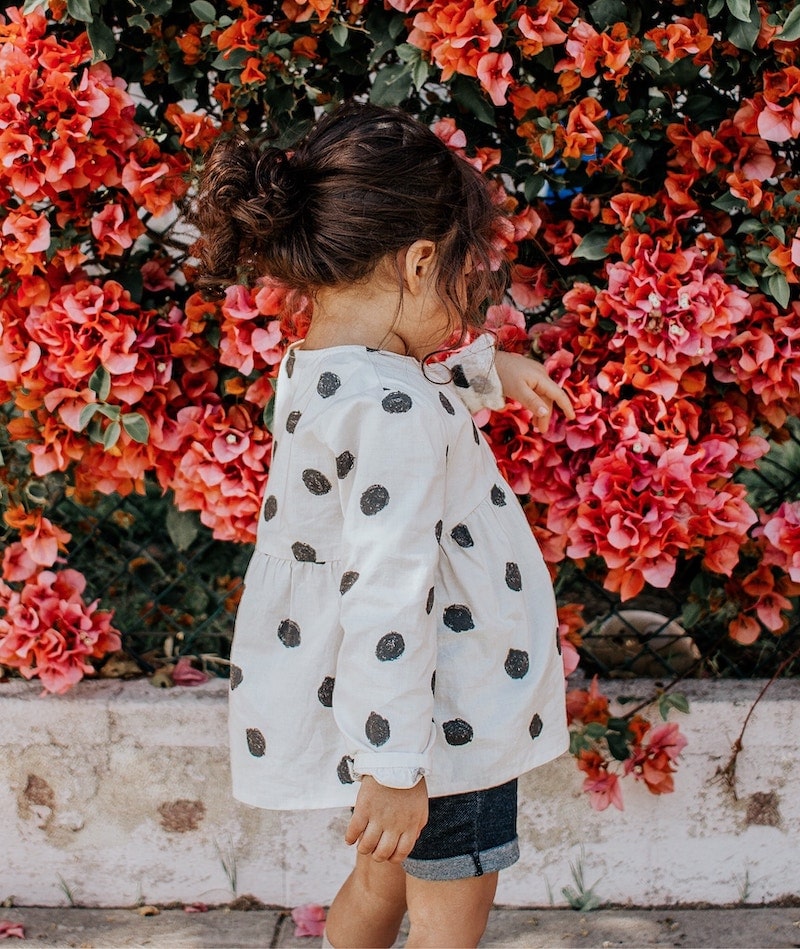 Myth or Truth: Higher IGF-1 Levels From Milk are Found in Girls with Early Puberty
Okay, so the first thing we need to discuss about IGF-1 and early puberty is that in normal puberty, IGF-1 and other growth hormones are increased because sex hormones are secreted at this time. So yes, it is normal that during puberty your IGF-1 levels are increased. The possible myth here is that milk intake is causing early puberty because of the growth hormone, IGF-1. This has been studied for a while, and seems like we still haven't gotten a clear answer on the topic.
Let's look at the research.
A very large study from 2011 assessed childhood milk intake from 1999 to 2004. The first limitation I want to share is that because this is a cross-sectional study, NO CAUSAL RELATIONSHIP CAN BE DETERMINED. That being said, the primary finding of the study was a weak negative association between the frequency of milk intake during childhood and age at menarche. There was no difference in the risk of early menarche among women reporting different frequencies of milk intake during childhood. Among nine and twelve year old girls, there was no relationship between frequency of milk intake in the past thirty days and early menarche. The study also found that greater dairy fat intake was associated with a lower risk of early menarche.
Another interesting finding from this study was that higher weight and height was associated with higher probabilities of early menarche. The study found that "overweight" girls had roughly twice the risk of early monarch than those of lower BMIs.
These findings suggest that body size and weight may play a stronger role in predicting early puberty than milk intake would.
Does Milk Intake Lead to Diabetes in Children?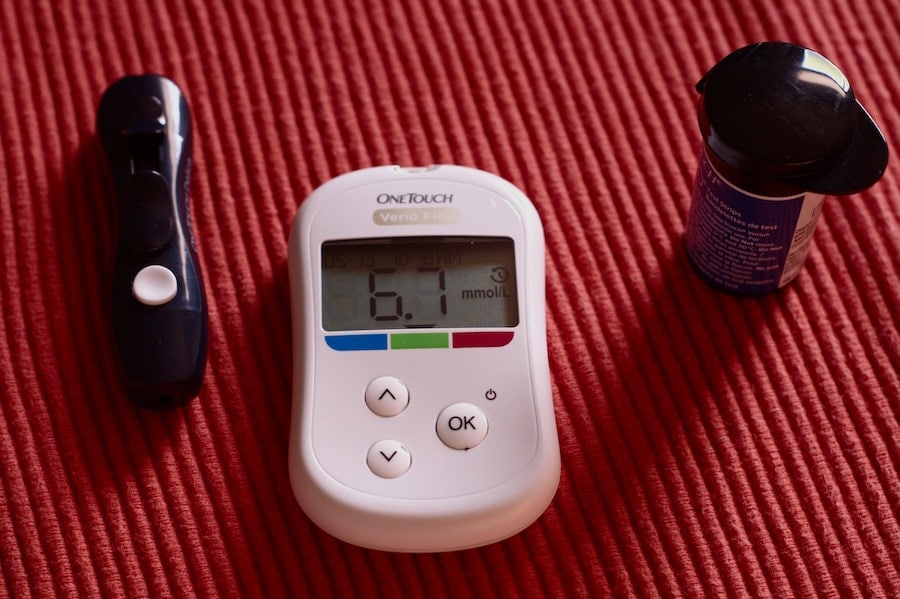 Myth or Truth: Milk Increases Risk of Insulin Resistance and Diabetes in Children
There is lots of evidence to suggest that IGF-1 plays an important role in glucose metabolism, which is why there are claims that milk can potentially increase insulin resistance, and lead to diabetes in children. However, evidence also shows that we also need adequate levels of IGF-1 for healthy blood glucose control. One study found that low levels of IGF-1 were associated with impaired glucose tolerance and type 2 diabetes. This was confirmed in another study that found that lower circulating IGF-1 levels in adults led to the progression of impaired glucose tolerance during a five year follow up study. These results tell us that IGF-1 may actually play a protective role against the development of glucose intolerance.
Back in the 1980s it was proposed that early exposure in infancy to cow's milk may increase their risk of developing type 1 diabetes. However, that theory has since been refuted. More recently, a 2018 randomized controlled trial compared two groups of newborns given different milk formulas. One newborn group was given cow's milk formula and the other group was given a hydrolyzed casein formula. Children were observed and monitored for ten years and the results showed that fewer children in the cow's milk formula group developed type 1 diabetes than those in the casein formula group but there was no significant difference in type 1 diabetes development between groups. Bottom line, there's no need for parents to avoid giving their children cow's milk during infancy.
One of the popular claims behind milk and diabetes is that milk increases the branched chain amino acid level in the bloodstream, causing an increased risk of insulin resistance. However, research tells us that dairy is likely not the cause. A 2018 randomized controlled trial found that any change to person's dairy intake (reduced, maintaining or increased intake) did not have any effect on circulatory branched chain amino acids and insulin sensitivity in healthy populations.
To play devil's advocate, evidence suggests that dairy products may actually help REDUCE or even prevent the risk of type 2 diabetes. In a collection of epidemiological studies, yogurt actually helped to  prevent type 2 diabetes in healthy individuals. A systematic review also found that in four studies, dairy had a positive effect on insulin sensitivity. Researchers in this review only found one study where dairy had a negative effect on insulin sensitivity, so I think it's safe to say that we're more than likely safe.
What About Dairy and Cancer?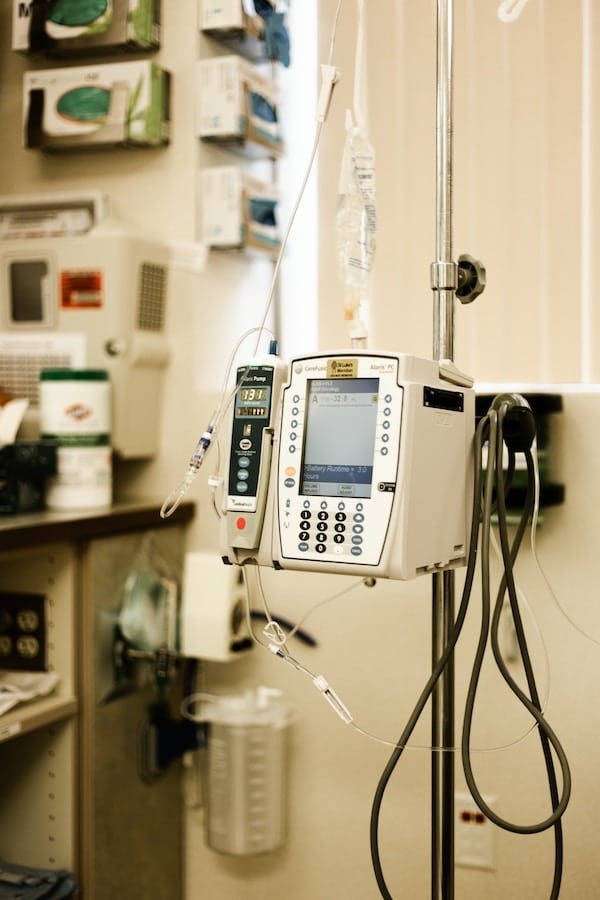 Myth or Truth: Milk Consumption is Associated With an Increased Risk of Prostate Cancer
Now this claim about dairy and cancer is a hefty one, and based on my own experience in nutrition research, it is doubtful that one single food or food group can "cause" cancer. Keeping that in mind, let's look at the research behind dairy and cancer.
A 2017 systematic review found that dairy intake was associated with breast cancer risk. However it seems that the type of dairy plays more of a role in breast cancer risk. The study found that yogurt and low fat dairy reduced the risk of breast cancer, while others did not (high fat dairy). Researchers speculate that the difference lies in the fatty acid content. High fat dairy contains saturated and unsaturated fat, while low fat dairy contains only unsaturated fat. When it comes to the yogurt, researchers believe the probiotic content may play a protective role against breast cancer, but it is still unclear how.
A more recent 2019 study looked at milk and yogurt intake and breast cancer risk regarding dairy and cancer. The meta-analysis found no associations with breast cancer risk for intake of low fat/skim milk, whole milk and yogurt.
One other thing that might play more of a role in breast cancer risk is vitamin D and calcium. Studies have found that vitamin D and calcium may have a protective role in breast cancer. This was further theorized in the 2017 review that found that in the United States (where they fortify their milk with vitamin D) dairy consumption was associated with a lower risk of breast cancer. The review also found that this association regarding dairy and cancer was not found in Europe (where vitamin D fortification is not found in most European countries).
Another important note to mention is that researchers found that people who consumed high amounts of milk products tended to also consume large amounts of meat and other high fat foods. So even if some correlational studies were to find an association between milk products and cancer risk, it is practically impossible to separate the milk intake from other dietary factors that could contribute to cancer risk. That's what makes most nutrition research often unreliable for making conclusive statements about dairy and cancer.
To seal the deal, a 2018 report published by the World Cancer Research Fund and American Institute for Cancer research concluded that there is no strong evidence that dairy products or any foods high in calcium increase the risk of prostate cancer. This updated 2018 report further confirmed their prior report back in 2007 which had the same conclusion.
But let's talk about calcium for a hot minute while we're discussing dairy and cancer because there's lots of conflicting evidence on whether calcium for dairy and cancer plays a role in cancer risk. Some observational studies like this one found associations between calcium rich foods and supplements with the risk of colorectal and breast cancer. While at the same time, studies like this one have found that calcium supplementation may have a protective effect against prostate cancer. The very famous Nurses Health Study found that individuals who had more than 700 mg of calcium per day had a 35 to 45% reduced risk of cancer of the lower colon compared to those who had 500 mg or less of calcium a day. There was no association between calcium intake and risk of cancer in the middle and upper part of the colon. Clearly from these studies you can see that this is a widely misunderstood area, and there are still numerous questions that need to be asked and addressed. We still need to know whether calcium rich foods have a different effect compared to supplements, and whether high calcium intake impacts particular cancer sites more than others.
When it comes to whether IGF-1 from milk may be the culprit for causing cancer, research has found that our IGF-1 levels are increased by the intake of ANY protein, not just milk. In fact, our IGF-1 levels can be increased by plant or animal protein. Given this, it doesn't seem fair to just be pointing our finger at milk when it comes to increased IGF-1 levels, considering that protein of ALL types may play a role.
Does Milk Impair Children's Cognitive Health?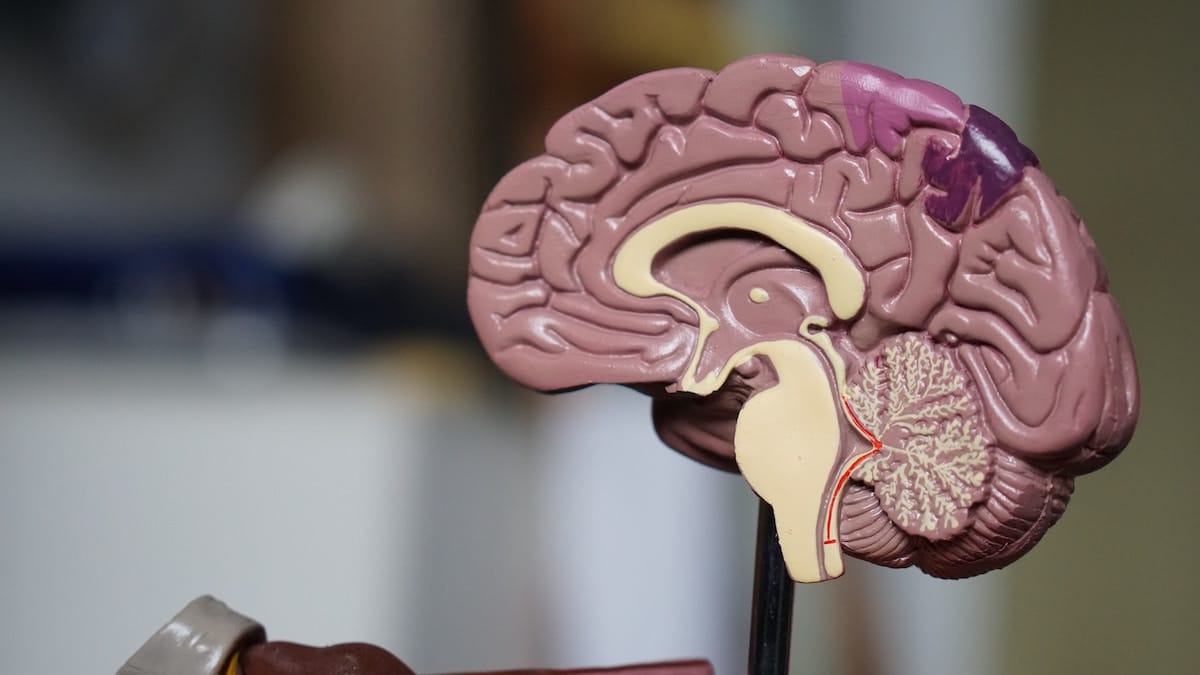 Myth or Truth: Milk Contains Toxic Pollutants (Also Called Dioxins, Which are Shown to Impair Children's Cognitive and Verbal Abilities)
One of the sexy words we hear a lot in the media right now is DIOXINS. It rhymes with toxins, so it sounds scary, right? The World Health Organization describes dioxins as a group of chemically related compounds that are environmental pollutants. Dioxins are found throughout the environment and majority of the time end up in our food chain, specifically in the fatty tissue of animals. The majority of human exposure to dioxin is through food, mainly meat, dairy, fish and shellfish.
Can Dioxins Impair a Child's Cognitive Health?
The best study I could find was one from 2018 that looked at infants exposed to environmental chemicals, including dioxins in breast milk and formula, and then analyzed whether they experienced any health effects. Based on the available evidence, their findings found no conclusive evidence that environmental chemicals like dioxins caused any clinically adverse health consequences to a child's cognitive and verbal abilities.
Are Dioxins in Milk Harmful to Humans?
Dioxins have been studied extensively because of their presence in our food supply. Back in 2003, researchers collected 45 nationwide samples from dairy farms throughout the USA and found that dioxin levels were below the detection limits in all samples. Meaning the trace amounts found in dairy would have little to no impact on human health. Interestingly, this study found that the dioxin levels in milk were about 50% lower than those reported in a 1996 study.
Could this mean that dioxin levels in milk are decreasing?
Maybe. Another study re-reviewed the 2003 study data and found that dioxin levels were not 50% lower than the 1996 study, but the evidence still suggests that dioxin levels are tracking downwards and not increasing.
What about in Canada?
According to Health Canada, the Joint Expert Committee on Food Additives has set a tolerable monthly intake level for dioxins. This tolerable level means no serious health effects are expected. The level is: 2.3pg/kg body weight per day. To make sense of this number, studies done between 1998 and 1999 in two Canadian cities showed that the average dietary intake of dioxins was 0.62pg/kg body weight per day.
Just like with studies conducted in the USA, Health Canada's last inventory shows a 60% decrease since 1990 in the overall release of dioxins from sources within Canada. This is expected to decline due to ongoing pollution prevention and control activities.
Finally, on the world stage, evidence shows there is a consistent trend of dioxin concentrations decreasing.
The fact is, food pollution is real and affects all foods, not just milk. It happens based on how we grow our food, how we process it, handle it and package it. In all foods you will find trace amounts of toxins. In fact, there are "toxins" in virtually every aspect of life. But we shouldn't walk around every day worried that we're consuming or coming into contact with them in doses that would cause physical or mental harm.
Final Thoughts: Dairy and Cancer, Childhood "Obesity", Early Puberty & Diabetes?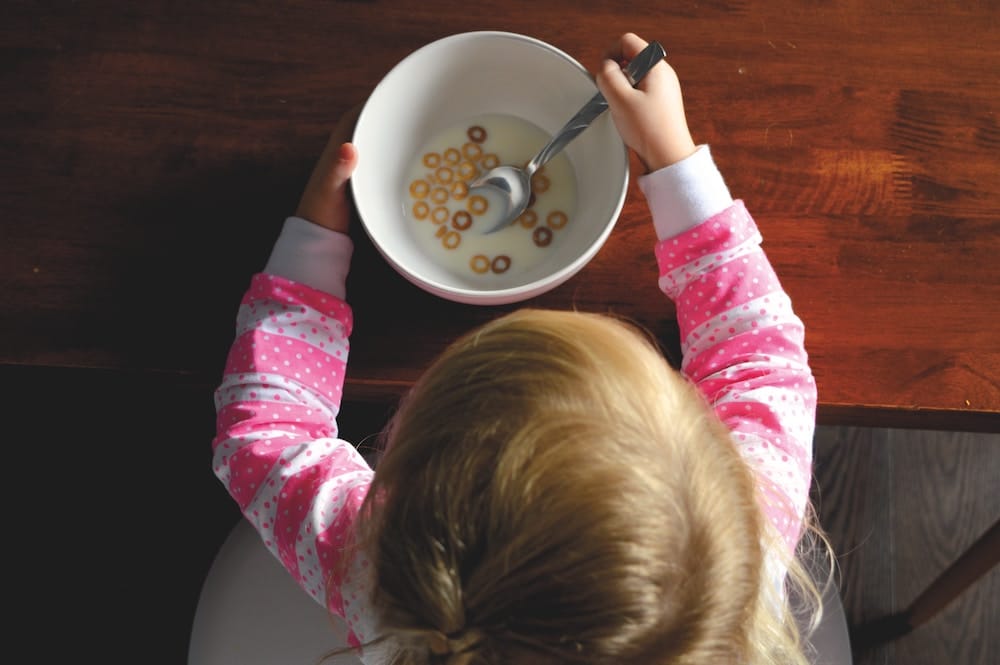 Dairy has become the new villain in the nutrition world, and based on the current available evidence, it's not clear why. Dairy products, like milk, provide us with rich sources of calcium, vitamin D and an abundant amount of other vitamins and minerals that our body can benefit from. Whether you choose to include dairy products in your diet is up to you, but if you're avoiding it because of some of the myths mentioned in this post, the evidence just doesn't support it.
Contribution By:
Sofia Tsalamlal, RD, MHSc Nutrition Communication
MORE BLOG POSTS YOU MIGHT LIKE
If you liked this blog post discussing dairy and cancer, then you might enjoy more posts discussing diet myths: