Everything you wanted to know about ways to cook eggs including egg nutrition, how much cholesterol is in an egg (and why this matters), and the best healthy egg recipes.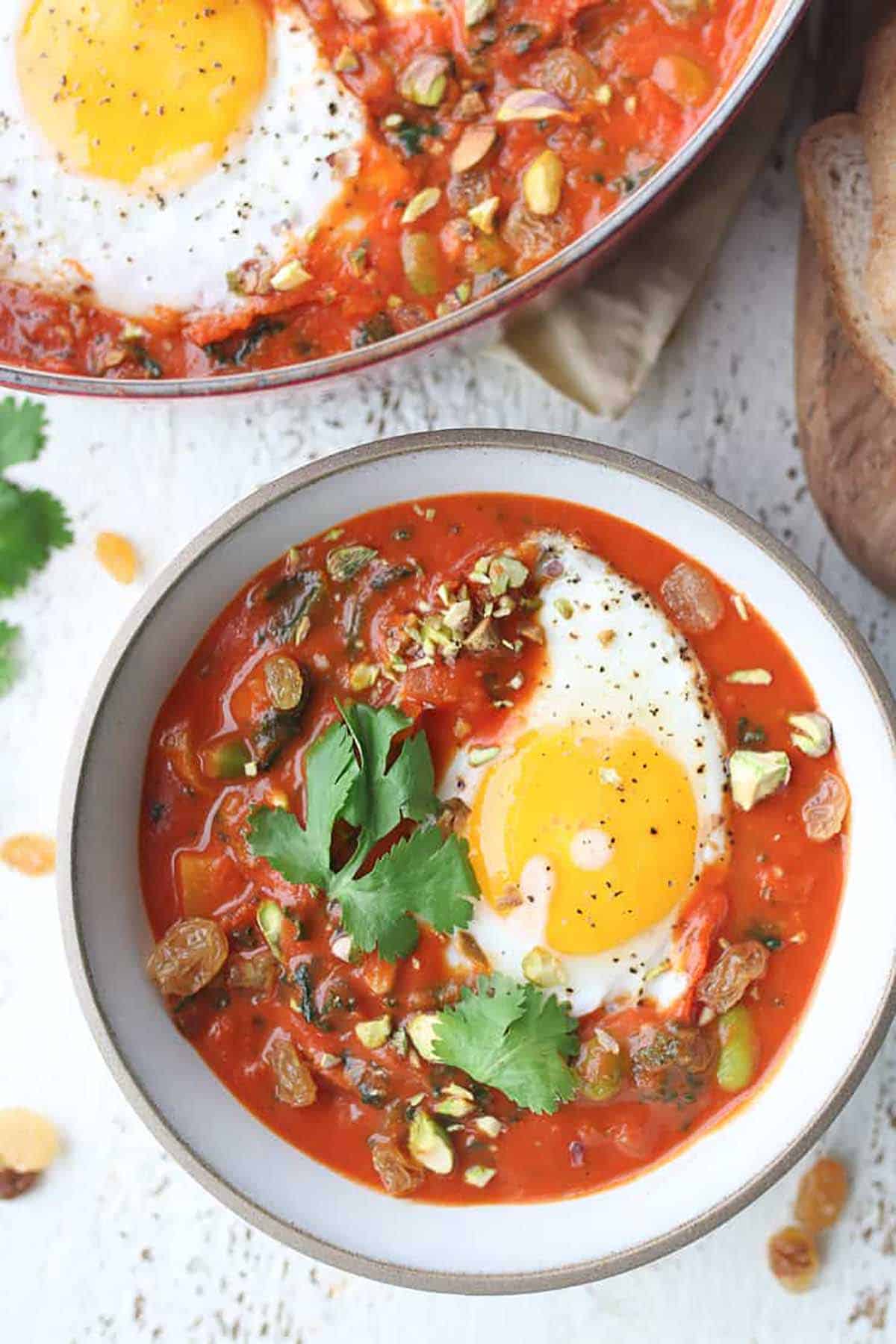 I don't like labeling foods as "superfoods", but there are a lot of reasons why I love eggs. They're protein-dense, packed with nutrients to support eyes, muscles, and gestational health, are affordable and super versatile. They also taste delicious no matter how they're cooked.
Eggs are a staple food in a lot of our fridges for good reason with the Canadian egg industry producing more than 595 million dozen eggs each year! That is why I wanted to crack down (*no pun intended*) on all the tips, tricks, and myths related to eggs to help you cook eggs like a pro.
Egg Nutrition 101
That little egg is packed with tons of nutrition. This is a standard nutrient label for one serving of eggs (Two large eggs):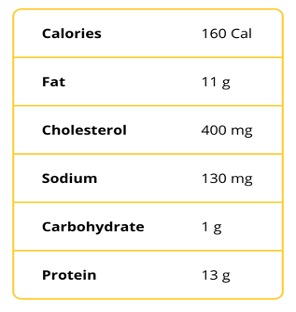 What does this mean for your health?
Eggs are Packed with Protein
Eggs are a quick and easy way to get our protein in for the day. Just one large egg contains 6.5 g of protein and it is one of the least expensive sources of high quality protein. Also, eggs are one of the few foods that contain all 9 of the essential amino acids. An essential amino acid cannot be made in the body and must be obtained through our diet. There is almost as much protein in the egg yolk as there is in the egg white, so eat the whole egg for all of its protein benefits!
Eggs are Packed with Protein
Eggs contain so many amazing nutrients that we need to stay healthy. Most of the nutrients are actually found in the yolk so it is important to eat the entire egg.
Here are five of the many nutrients found in eggs:
Vitamin A– Helps maintain healthy skin and eye tissue and assists in night vision. It also helps the immune system, lungs, kidneys, and heart work properly.
Vitamin D– Strengthens bones and teeth and may help protect against certain cancers and auto-immune diseases.
Choline- Supports the development of children and plays a strong role in development, function, and memory.
Iron- Iron carries oxygen in red blood cells to the brain, so they can produce energy. If we did not have an adequate amount of iron we may feel tired.
Lutein and Zeaxanthin- Maintains good vision and helps reduce the risk of age-related eye diseases, such as cataracts, which cloud vision. The human body does not produce lutein and zeaxanthin naturally, therefore it is key to eat foods that contain these antioxidants.
Do Eggs Increase Cholesterol?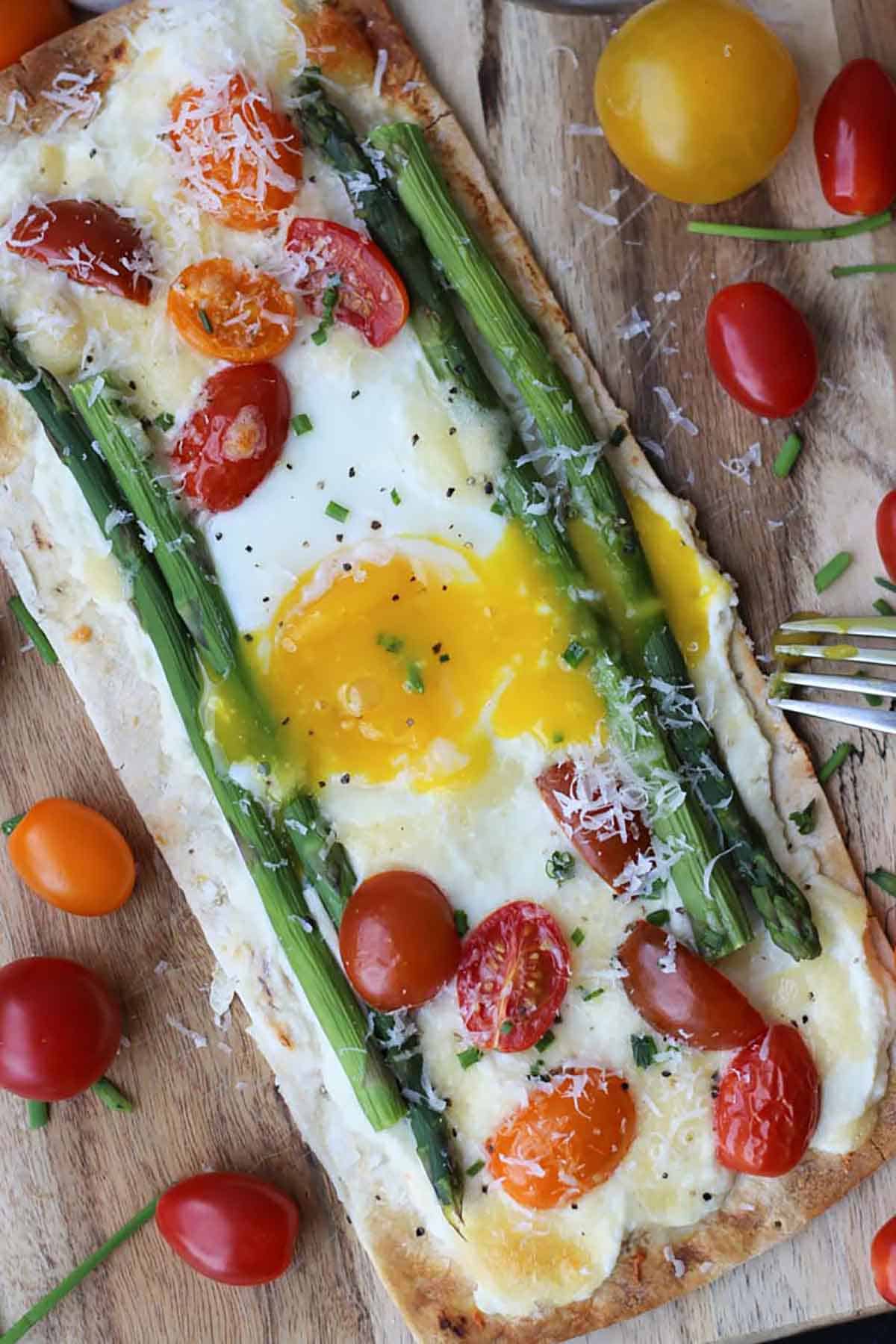 For many years we were taught that all cholesterol is bad for us because it increases blood pressure, clogs our arteries, and can cause cardiovascular disease. But new evidence suggests this is NOT true!
First we need to understand what cholesterol is.
Cholesterol is a soft, waxy substance that comes from two places: it can be produced naturally in our bodies, or it is found in the food we eat. Our bodies actually need cholesterol for many important functions like:
Building the structure of cell membranes
Creates hormones such as testosterone, estrogen, and adrenal hormones
Help your metabolism work properly
Produces bile acids, which helps our bodies digest fat and absorb essential nutrients
The body does a fantastic job at regulating the amount of cholesterol that circulates in the blood when it receives dietary cholesterol from food. If we eat something that has a higher amount of cholesterol, our bodies produce less cholesterol to compensate. The same is true if you eat less food that contains cholesterol, our bodies produce more cholesterol to compensate. This is the explanation as to why when we eat food that contains cholesterol (that is, dietary cholesterol found in foods like eggs, meat, dairy and seafood) it has a minimal impact on our blood cholesterol levels for most people.
Of course, there is a small percentage of people that are more sensitive to dietary cholesterol and they should contact a Registered Dietitian to get proper advice.
Current dietary guidelines from the Canadian Cardiovascular Society, Diabetes Canada, and the Heart and Stroke Foundation do not give a maximum amount of dietary cholesterol that a healthy adult should have per day. Instead, the focus should be on improving our overall eating patterns to promote heart health and include a variety of whole food in one's diet and that can include whole eggs.
Now that the nutritional benefits of eggs are crystal clear, let's dive into cooking tips and recipes!
Tips On Cooking the Perfect Egg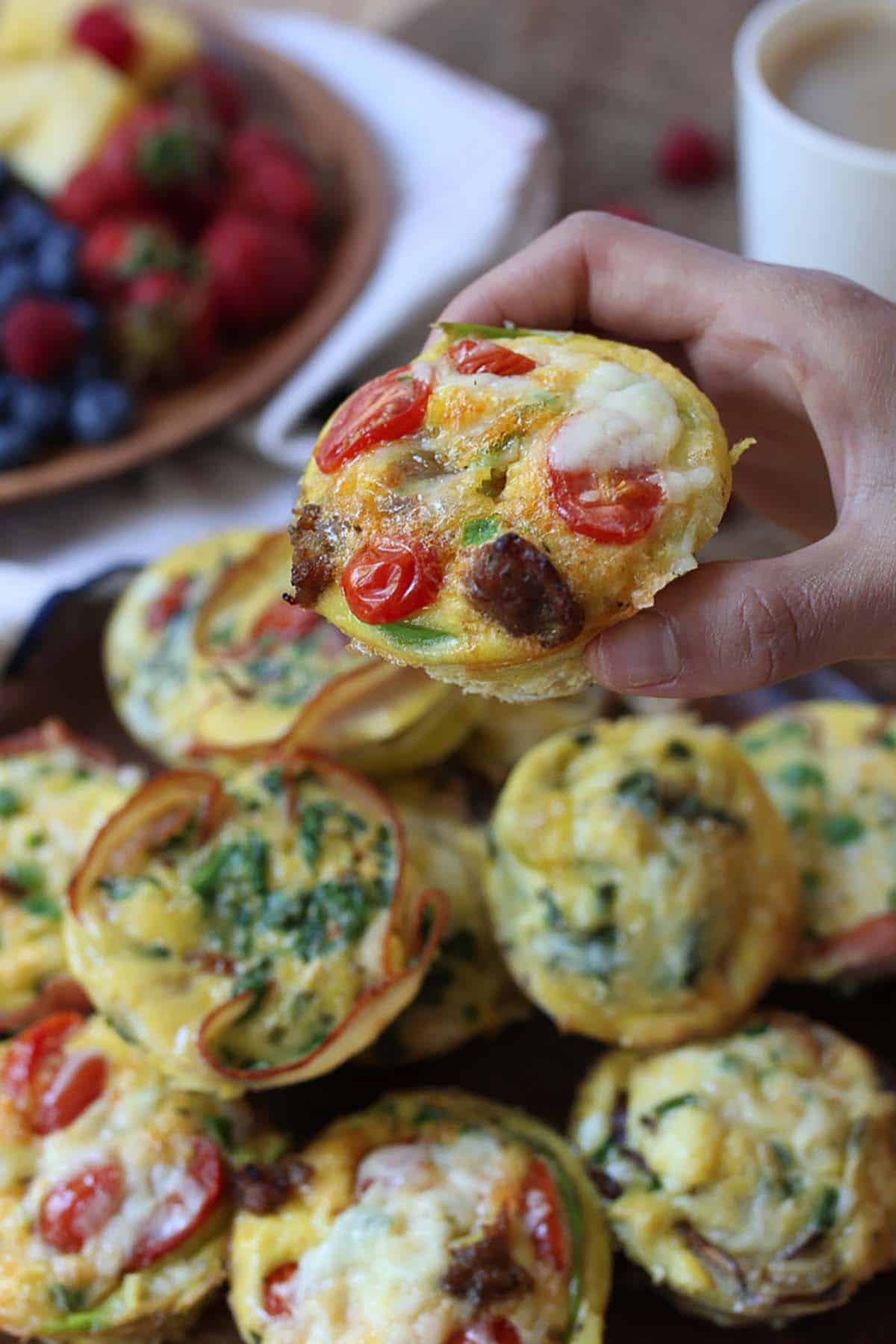 Does size matter?
When you go to the grocery store you may have noticed that eggs come in a variety of sizes from small to jumbo. It is important to know the differences in egg sizes when cooking and baking with eggs. Without making the proper adjustments, the texture, flavour, and consistency will be affected. Most recipes are written using large eggs. Everyday dishes can substitute 1:1, but for baking purposes, use the following conversions: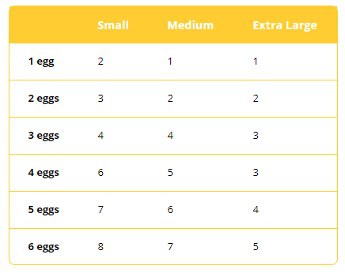 When Should Eggs be Room Temperature?
Some recipes specifically tell you that the eggs or egg whites should be room temperature when added. When it comes to cheesecake or other high fat content batters, adding cold eggs could re-harden the fat and make the batter appear lumpy and curdled. To prevent this from happening, take your eggs out of the fridge 30 minutes before you begin the recipe.
Tip: If you forget to take your eggs out 30 minutes before, you can place them in a bowl with warm water to warm them up.
Recipes that involve beating eggs or egg whites into a stable foam, such as meringues, sponge cakes, and soufflés, also specify room temperature eggs. If you take the eggs out of the fridge 20 to 30 minutes before you begin baking, then the eggs will whip up better and increase in volume when they have had a chance to warm up.
Tip: It is easier to separate the yolks from the whites when the eggs are cold right out of the fridge so you should separate the egg before starting the recipe, then let it sit at room temperature.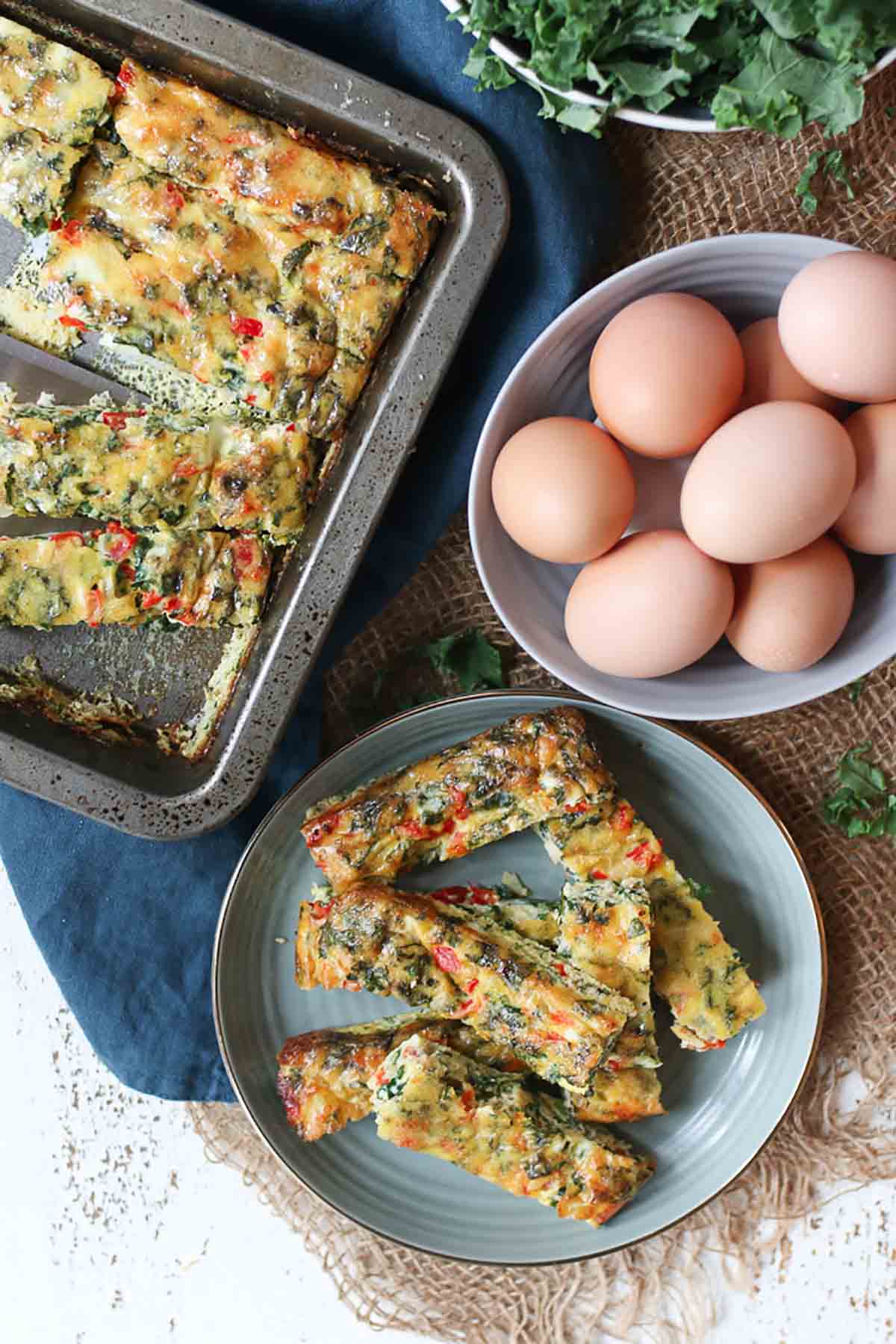 Brown Eggs vs. White Eggs
Aside from the difference in the eggshell colour, there is no nutritional value, quality, or flavour difference between brown and white eggs. The reason why the shells are different colours depends on the breed of the hen. Usually, brown shell eggs are produced by hens with brown feathers and white shell eggs are produced from hens with white feathers.
Best Pan For Cooking Eggs
While you can use any pan for cooking your eggs, we think that one of the best ways to cook eggs is by using a nonstick frying pan. It is simple to use and very easy to clean up. It also requires you to use less fat because you don't need to add anything to the bottom of the pan before cooking.
How to Crack an Egg
Cracking an egg might be a bit challenging for some, but it doesn't have to be! There are just two easy steps to follow to ensure you have the perfect cracked egg.
Tip: Instead of cracking your egg on the rim of a bowl try cracking it on a flat surface. This will prevent you from getting egg shells to fall into the mixture. If you do get a shell piece, use a larger piece of shell to fish it out.
Let's get cracking!
Step 1– Using a clean, flat surface, hold the egg in your hand in one motion, tap the egg on the surface. Make sure not to be too aggressive!
Step 2– Use your thumbs to separate the egg shell where it's cracked over a bowl.
It's as simple as that!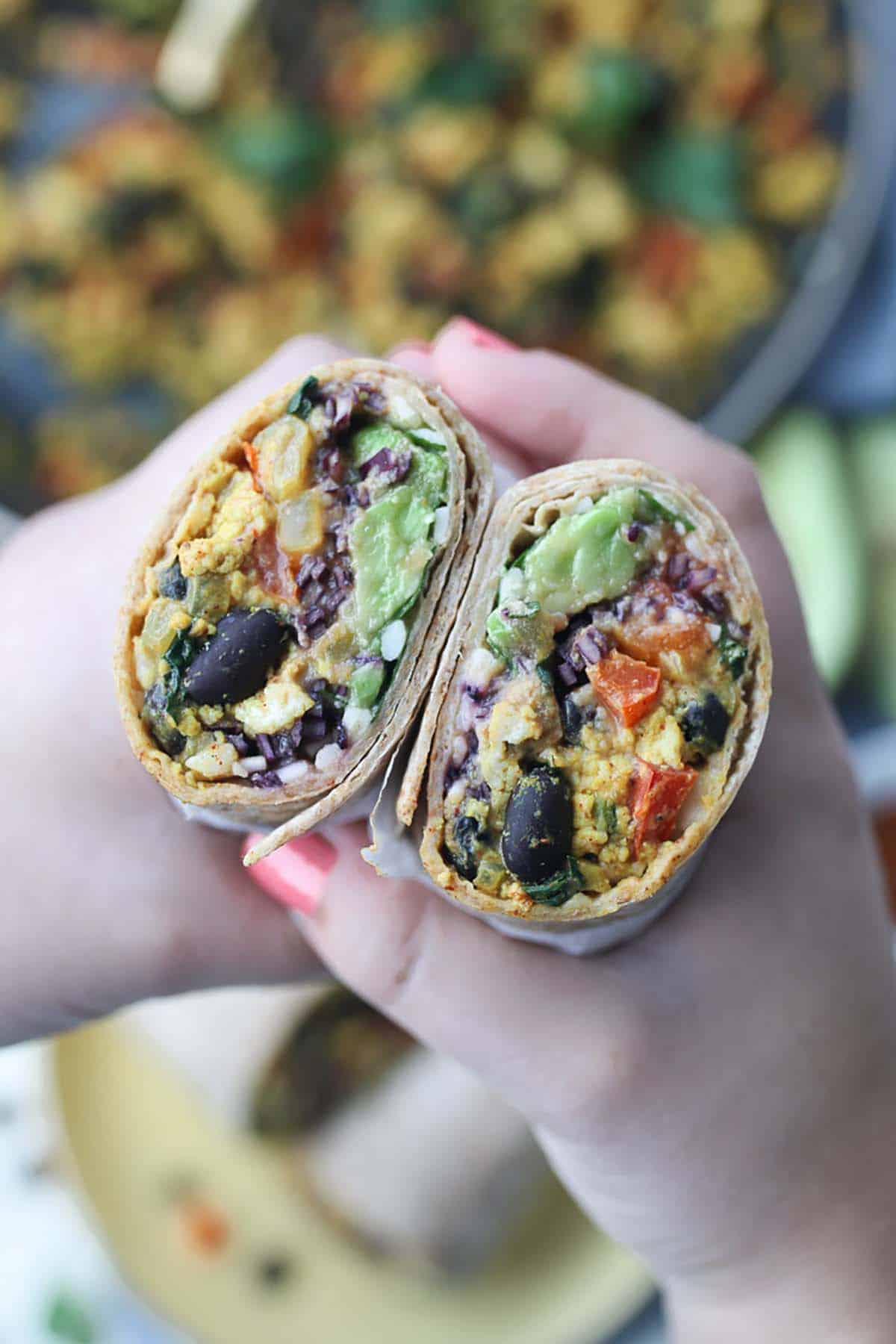 Ways to Cook Eggs
There are so many ways to cook eggs for breakfast, lunch and dinner!
Scrambled Eggs
Let's first talk about of of the simplest and most versatile ways to cook eggs…scrambled eggs!
Scrambled eggs are the perfect meal and you can add almost anything to it and it will always taste delicious. Some of our favourite add-ins are mushrooms, spinach, onion, mozzarella cheese, feta cheese, and don't forget the salt and pepper.
What are your favourite add-ins?
Here's how you can make the most delicious scrambled eggs:
Step 1– Crack 2 or 3 eggs into a bowl and whisk it together with some salt and pepper.
Step 2– Add a bit of oil or butter to the pan. Heat up the pan to a medium heat and pour in your egg mixture.
Step 3– Gently move the eggs around with a spatula, forming soft curds. If you want your curds to be larger, let the eggs sit in the pan for a bit before you start moving them around and if you want your curds smaller, stir more frequently.
Step 4– Now is a good time to place your add-ins to the eggs if you want to.
Step 5– Stir the eggs around till there is no more liquid in the pan, but before the eggs turn dry. Turn the heat off and go enjoy your delicious eggs.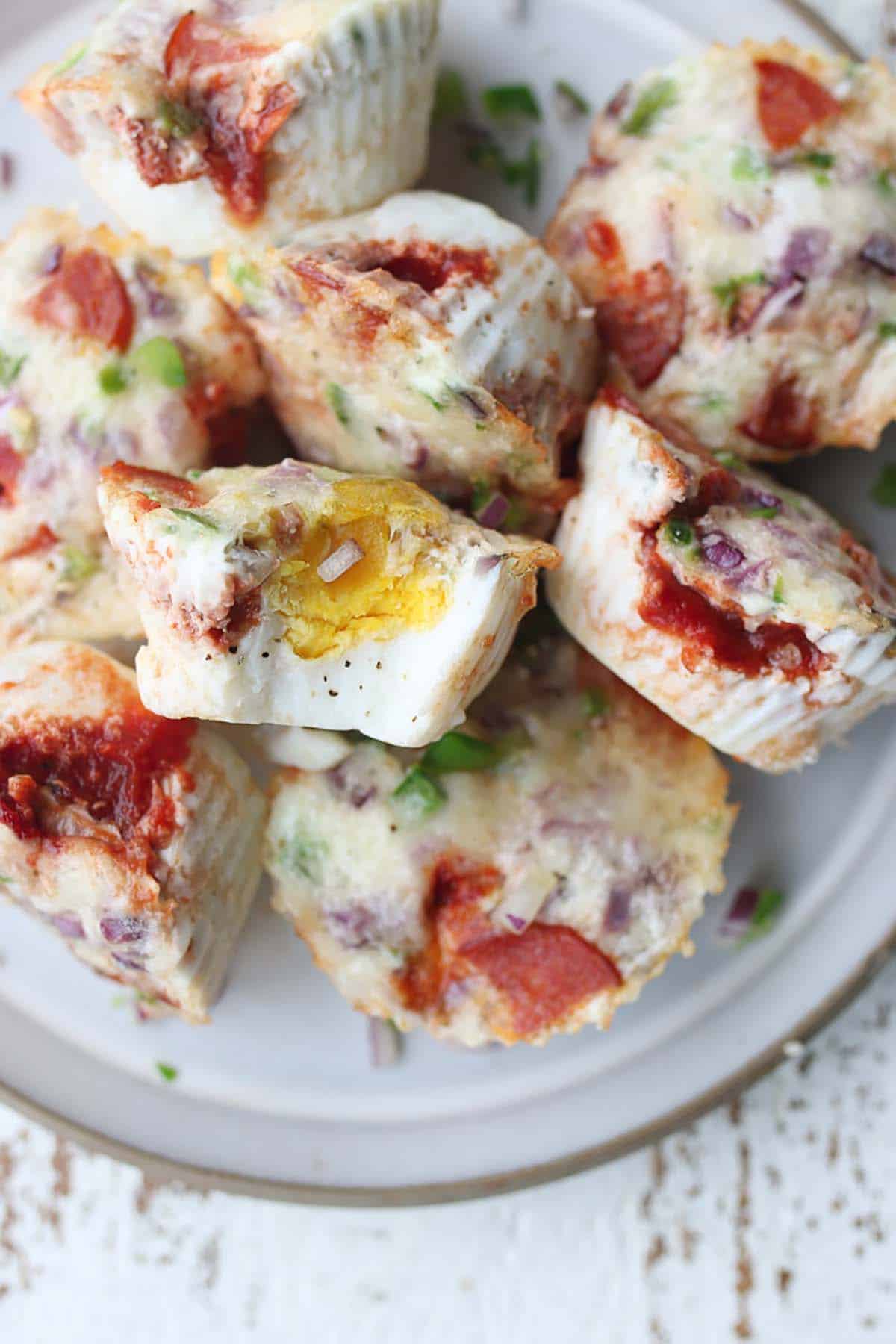 Fried Egg
Next let's discuss the fried egg. There are four basic styles of fried eggs; sunny side up, over easy, over medium, and over well. The difference is the level of doneness.
Sunny side up: The egg is fried with yolk on top and not flipped.
Over easy: The egg is flipped and the yolk is still runny.
Over medium: The egg is flipped and yolk is slightly runny.
Over well: The egg is flipped and the yolk is cooked fully.
How to cook a fried egg:
Step 1– Heat up your pan on medium heat and place a bit of butter or oil in the pan.
Step 2– Crack your egg in a separate bowl and then place it in the warm pan.
Step 3– Let the egg cook until the corners start to curl up a bit (about 3-4 min). It's better not to touch them while they are cooking and you'll get a crispier egg. Check out more information on how long to fry eggs to varying levels of doneness.
Hard Boiled Egg
When you are on the go and you don't have time to start cooking, hard boiled eggs are your new best friend. Hard boiled eggs are great to prepare in advance and eat them plain, on a sandwich, in a salad, or you can elevate them into deviled eggs.
The trick to preparing the best hard boiled egg is to not overcook them. This can cause the yolk to get a grey rim around it and the texture might be a bit rubbery.
How to Cook:
Step 1– Place your egg in the bottom of the pot and cover with cold water that is just an inch or so higher than the eggs. Cover the pot with a lid.
Step 2– Turn your heat to high and let the water come to a boil.
Step 3– Remove from heat and let the eggs sit in the pot for 10-12 minutes.
Step 4– Drain the water from the pot and pour cold water over the eggs. This will prevent the grey rim from appearing. Peel the eggs and enjoy!
Poached Egg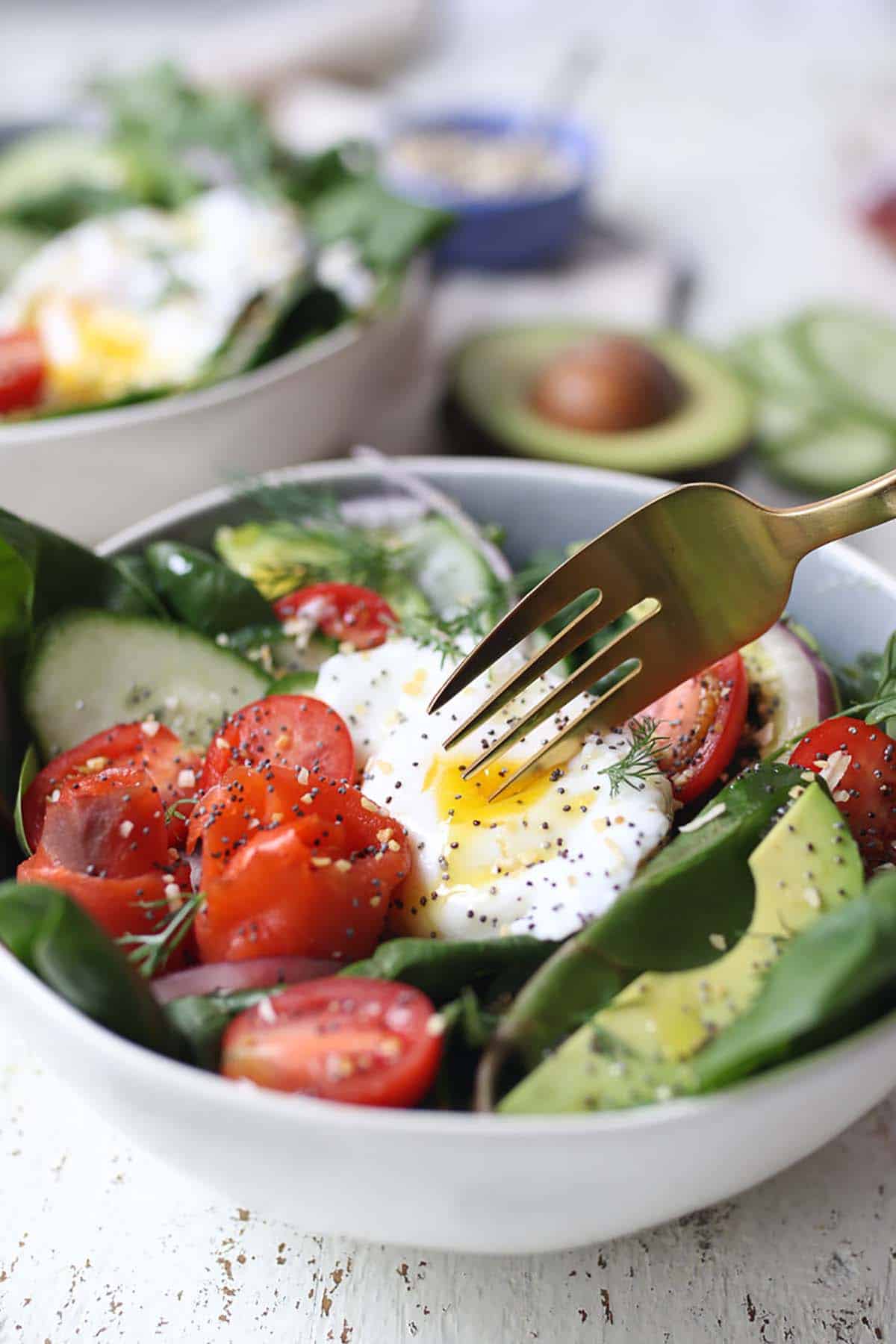 Another one of the ways to cook eggs that might seem a bit difficult is a poached egg. However, with practice and proper techniques, poaching an egg is easy.
Follow these steps to get the perfectly cooked poached egg.
Step 1– Boil a pot of water and add a tablespoon of vinegar. In the meantime, crack your egg into a small cup so they're ready to go.
Step 2– When the water reaches a boil, reduce it to a gentle simmer. Gently place the egg into the water, and let the water cook the egg.
Step 3– Carefully keep the water moving with a spoon while the egg cooks. Take the egg out after 3 minutes for a soft poached, or leave it in for 5 minutes for a more firm yolk. Remove the egg with a slotted spoon and drain as much water as you can. Place the cooked egg on a paper towel and season with salt and pepper.
See it's not as difficult as you might have thought!
Omelette
Lastly, let's talk about the beautiful omelette that we all love having for a nice Sunday brunch.
The version we are most familiar with is the French omelette, which is slightly brown on the outside and creamy and moist on the inside, filled with delicious vegetables, herbs, or cheese.
How to Make:
Step 1– Decide what you want to add inside your omelette and have it ready.
Step 2– Whisk in a bowl 2 to 3 eggs, milk, salt, and pepper until everything is combined.
Step 3– Coat your pan with cooking spray or butter and heat the pan to medium heat. Once the pan is hot add your egg mixture. Make sure the eggs evenly cover the bottom of the pan and run your spatula around the outer edge of the eggs to prevent the eggs from sticking.
Step 4– When the surface of the egg looks moist and does not jiggle when you shake the pan add your filings. Fold the omelette in half with a spatula and let the bottom brown slightly.
Step 5– Use your spatula and gently place the omelette onto your plate and enjoy!
How to Store Eggs
Eggs should be stored in the fridge until they are needed to maintain the freshness. A lot of people tend to store their eggs in the little egg organizer that comes with your fridge and throw the egg carton out, but it's best to store your eggs in the original carton. The carton protects the eggs and prevents them from absorbing odours and flavours from other food in the fridge. Also, the best before date is always visible so you know how fresh your eggs are. Lastly, eggs should be stored with the large end up, which helps the yolk remain in the center.
Tip– Eggs shouldn't be stored in the fridge door, but in the main part of the fridge to make sure they keep a consistent and cool temperature.
Can you freeze eggs?
Yes you can! Certain types of raw and prepared eggs that are not in their shells can easily be frozen. If you are a bit confused on how to do that just follow these simple instructions:
Whole eggs– Beat eggs until blended, pour into a freezer container and make sure you seal it tightly. Label the container with the date.
Whites– Break and separate the eggs one at a time, and make sure no yolk is mixed in. pour the whites in a freezer container and seal tightly. Label the container with the date.
Yolks– Egg yolks need a bit more treatment. The yolks will gelatinize and thicken when frozen. If the yolk is frozen as-is, it will become too gelatinous; they will not be possible to use for recipes. To slow this process, add in either ⅛ tsp salt, or 1 ½ tsp sugar. Label the container with the date and whether you've added salt or sugar to the yolk.
Hard boiled- Hard boiled whole eggs and whites become tough and watery when frozen, so we suggest to not freeze them and just prepare what you can eat within a few days.
How long will eggs last in the fridge?
| | |
| --- | --- |
| Eggs | Refrigerator (35°F to 40°F) |
| Raw whole eggs (in shell) | 4 to 5 weeks |
| Raw whole eggs (slightly beaten) | Up to 2 days |
| Raw egg whites | Up to 4 days |
| Raw egg yolks | Up to 2 days |
| Hard-cooked eggs (in shell) | Up to 1 week |
| Hard-cooked eggs (peeled) | Use the same day for best quality |
Best Egg Recipes
Here are some of my personal favourite recipes to get you inspired in the kitchen cooking with eggs, for any time of day.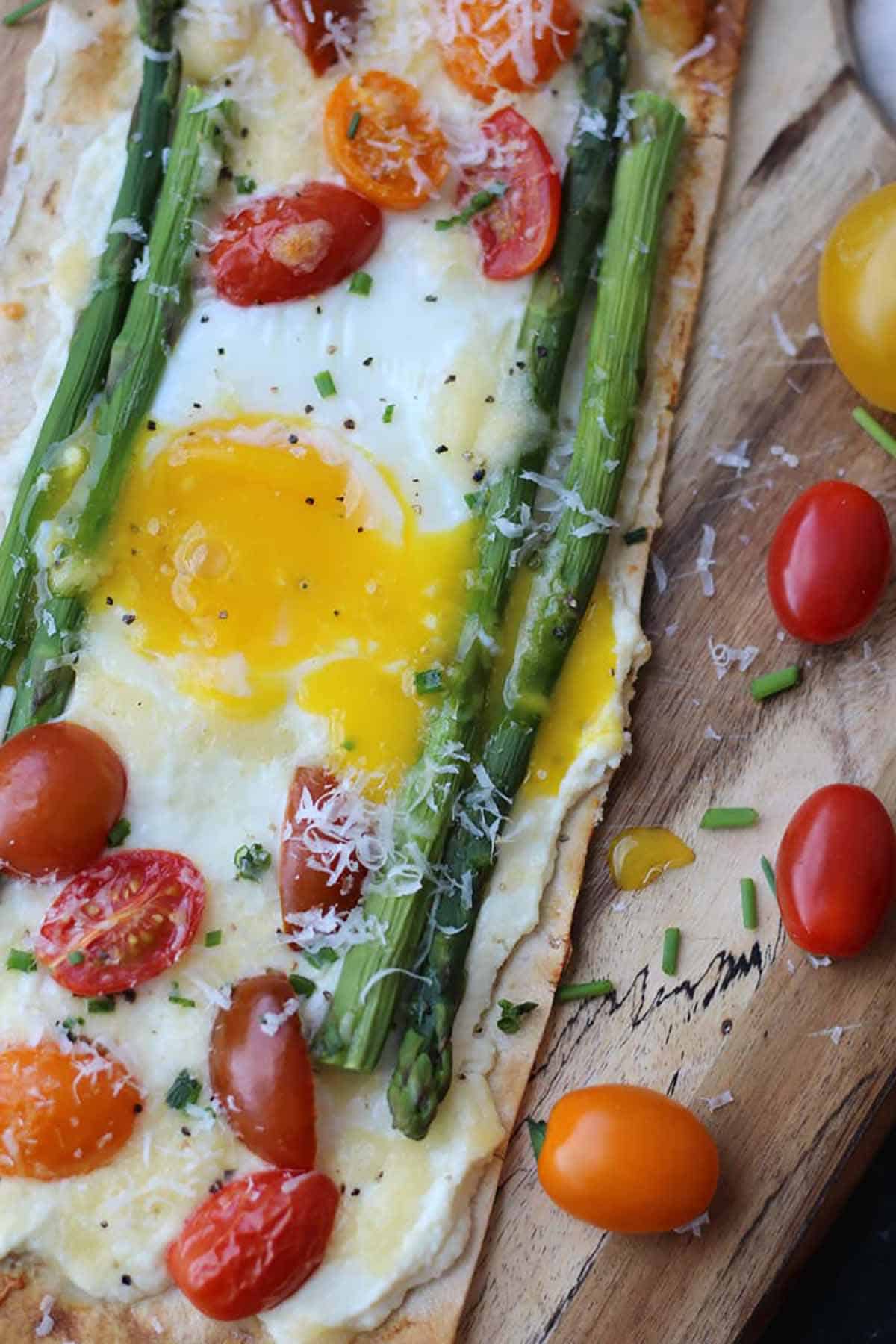 Spring Vegetarian Breakfast Pizza with Asparagus, Tomatoes, and Runny Eggs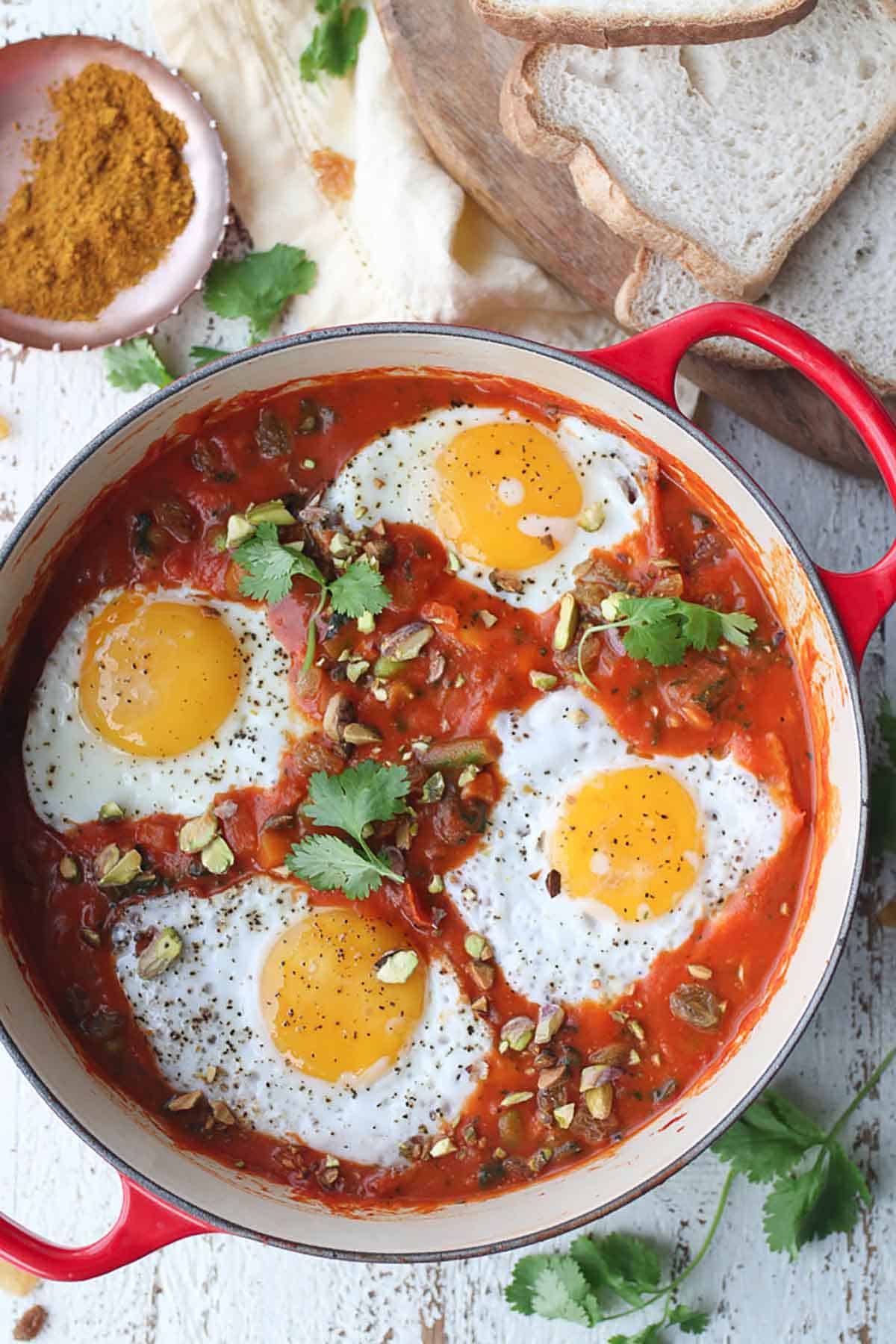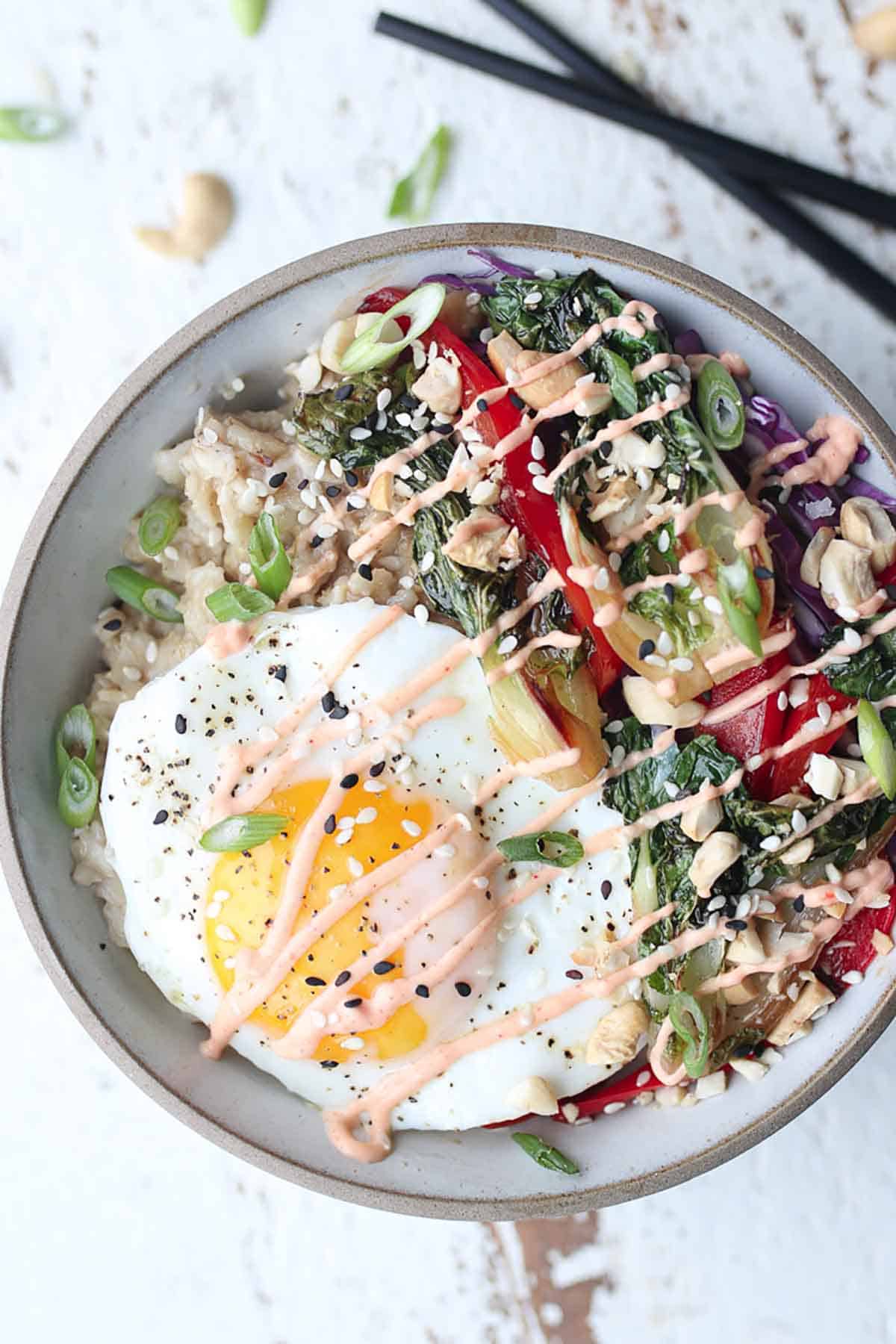 Korean Savoury Oatmeal with Runny Eggs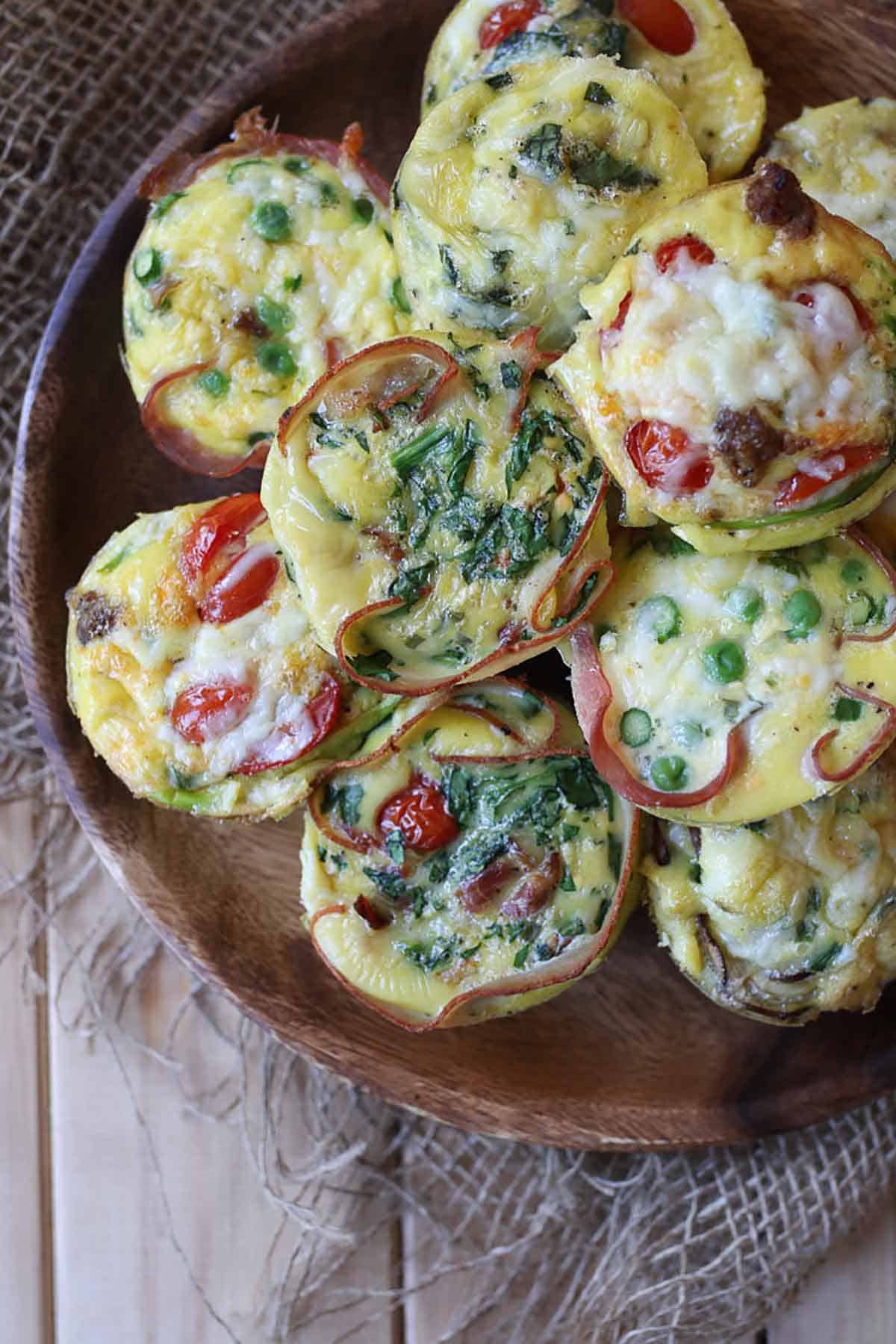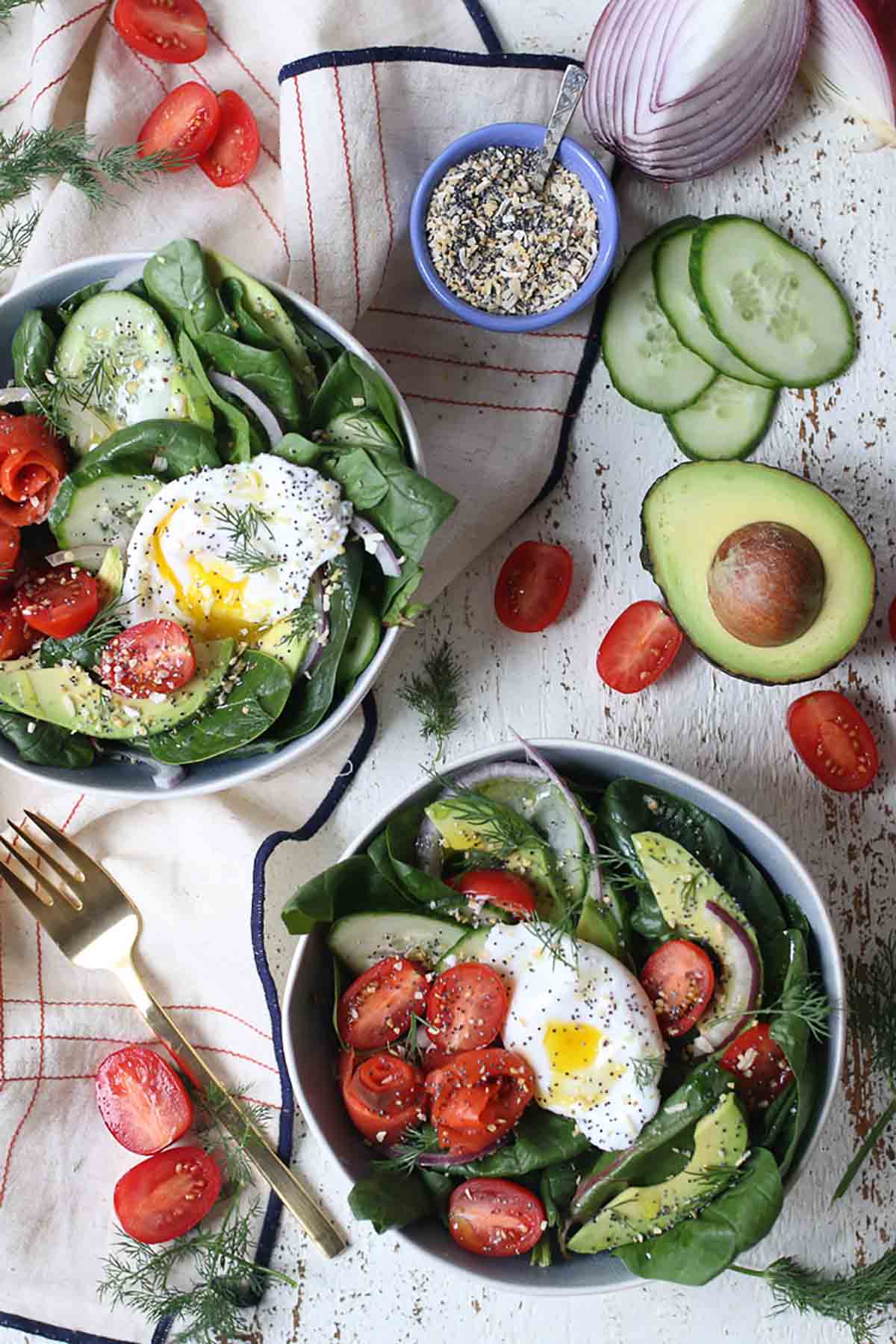 Everything Bagel Keto Salad for Breakfast and Brunch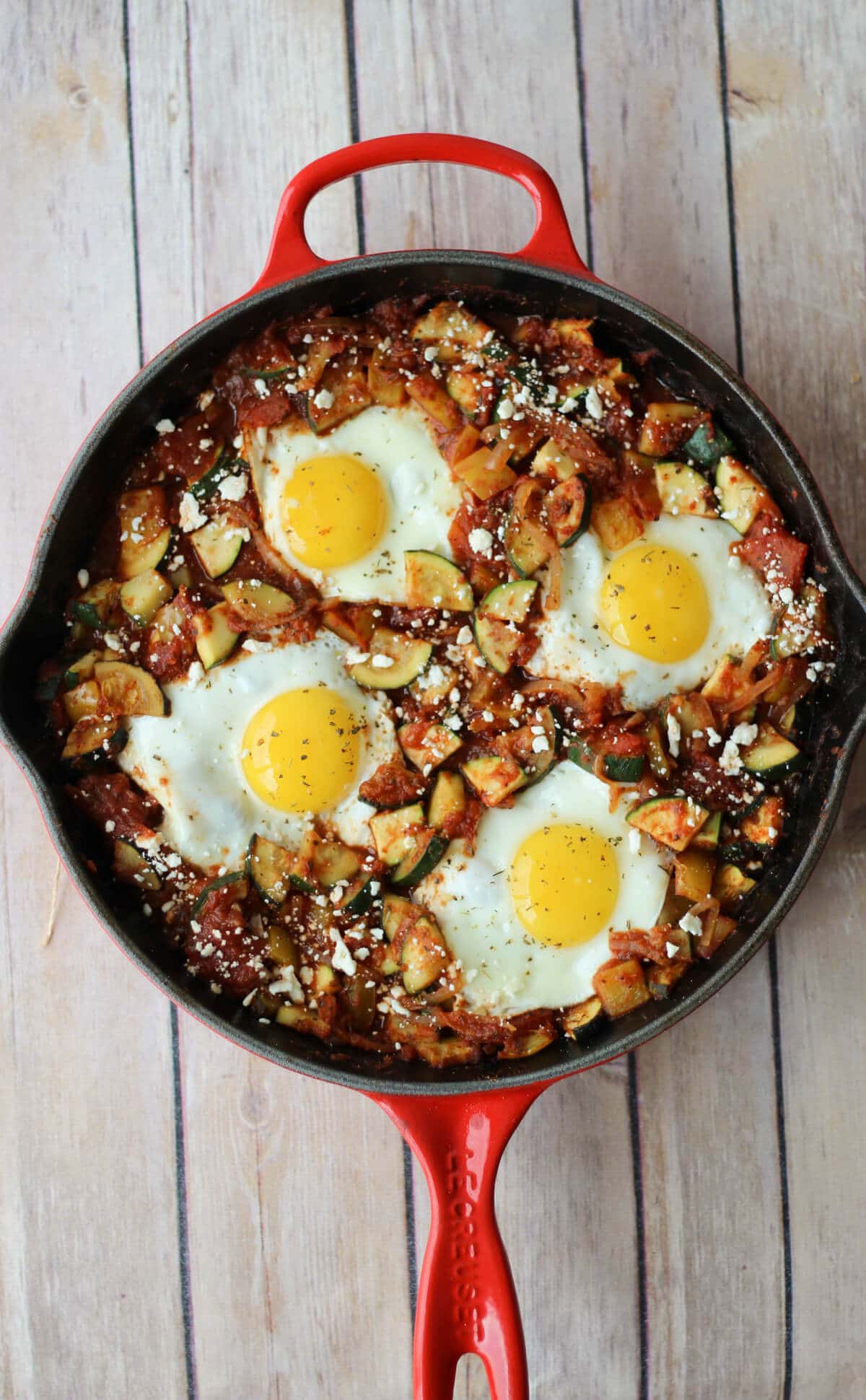 Gluten Free Shakshuka Recipe with Zucchini and Feta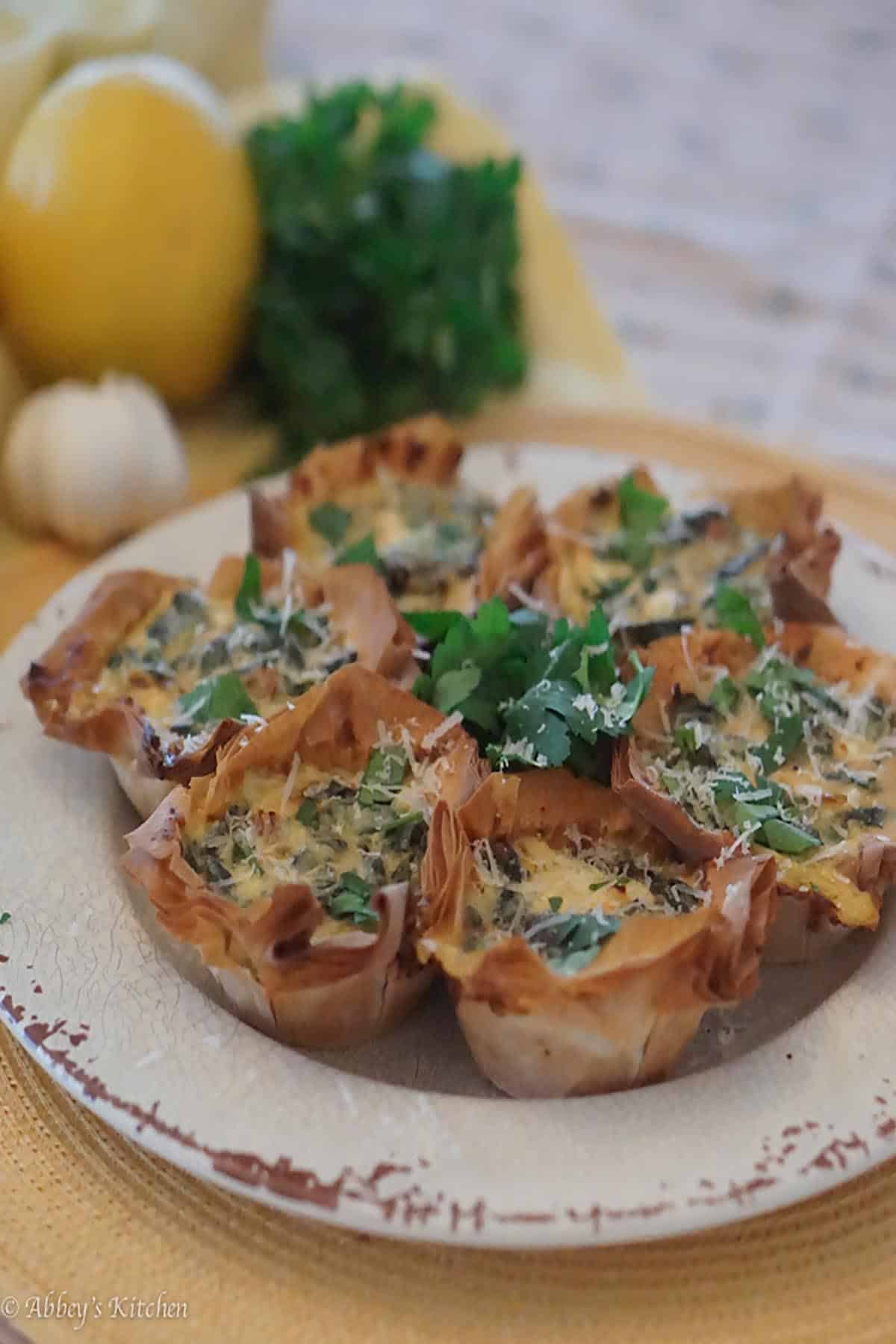 Low Carb Quiche with Cheesy Swiic Chard & Phyllo Crust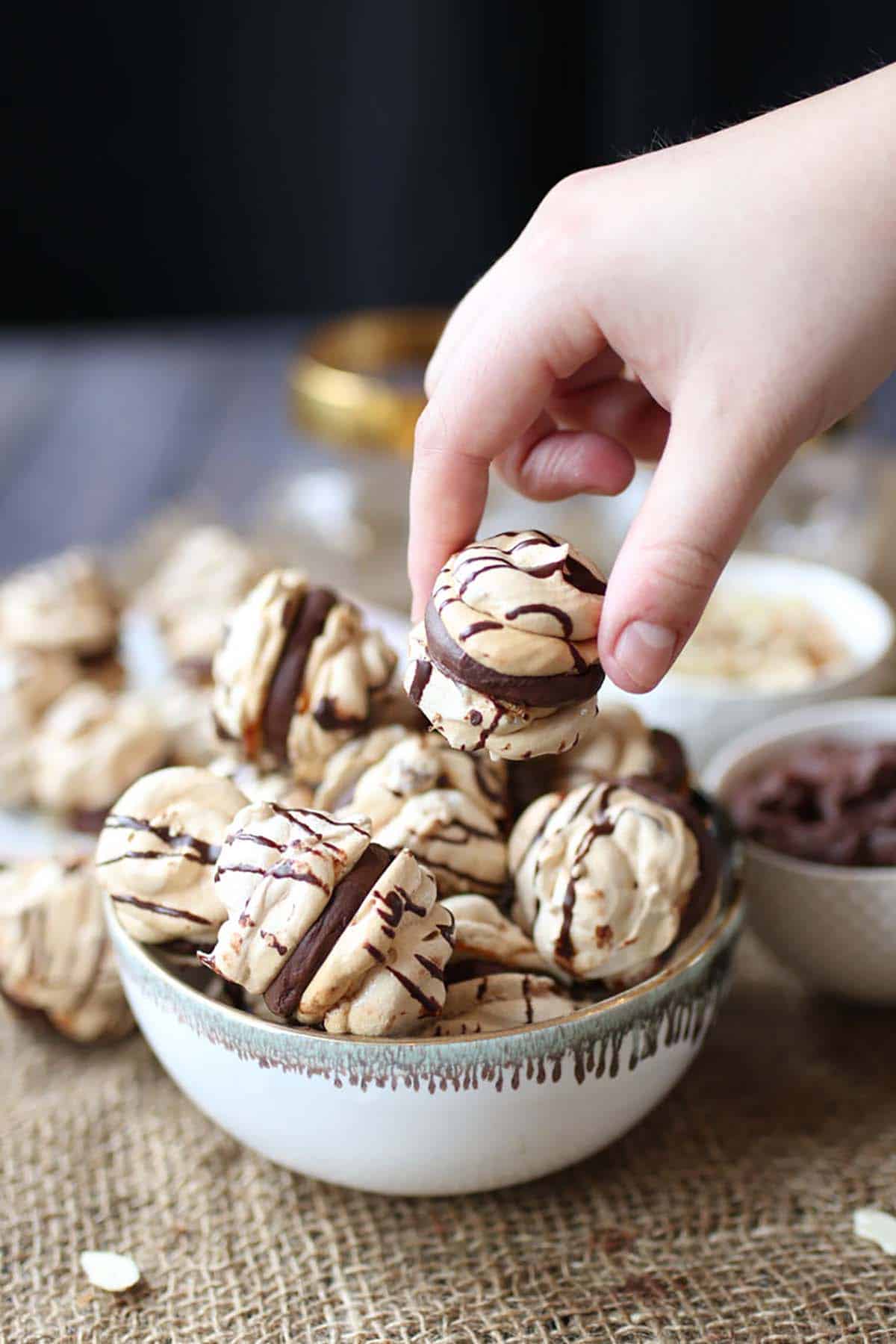 Gluten Free Almond Cherry Chocolate Meringue Cookies with Dairy Free Chocolate Ganache for Passover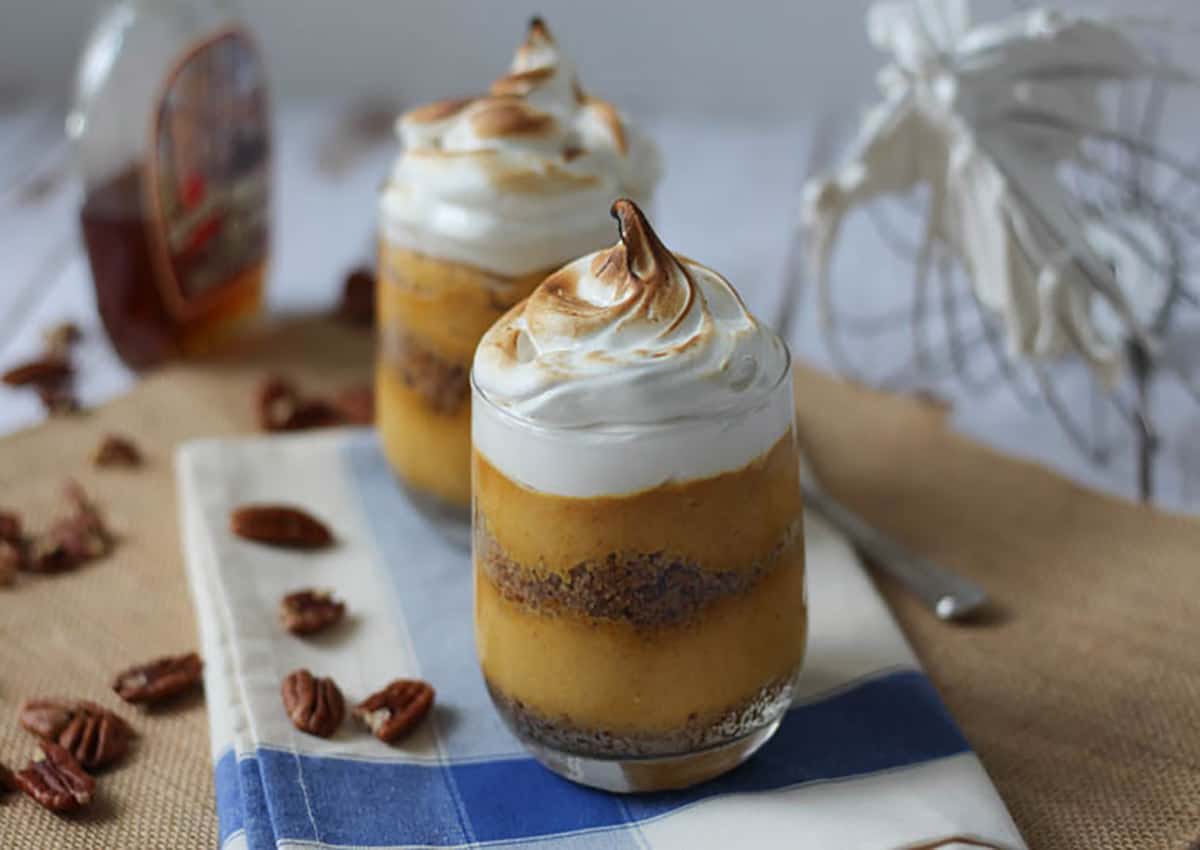 Pumpkin Meringue Parfait 3 Ways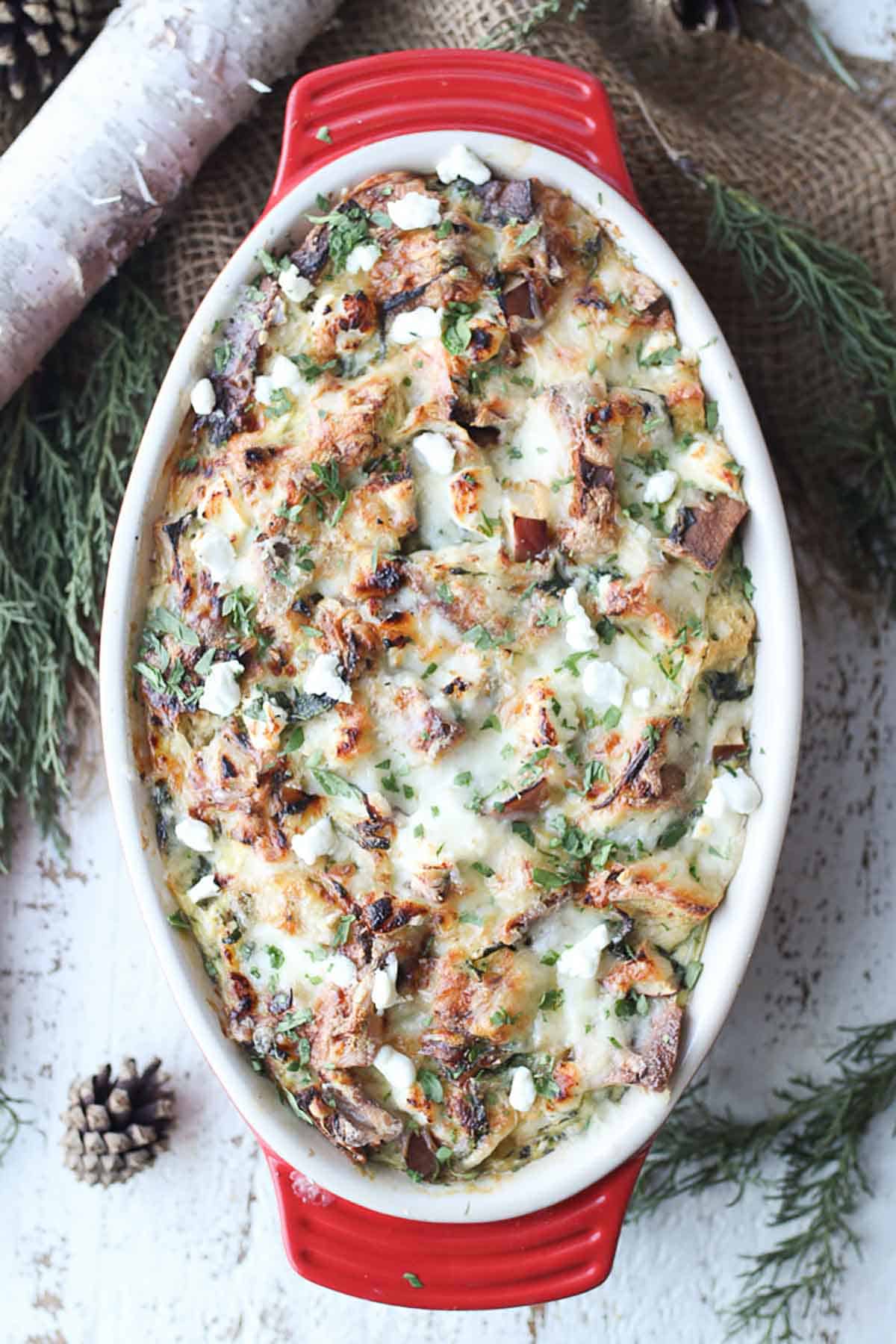 Vegetarian Apple Caramelized Onion Gluten Free Strata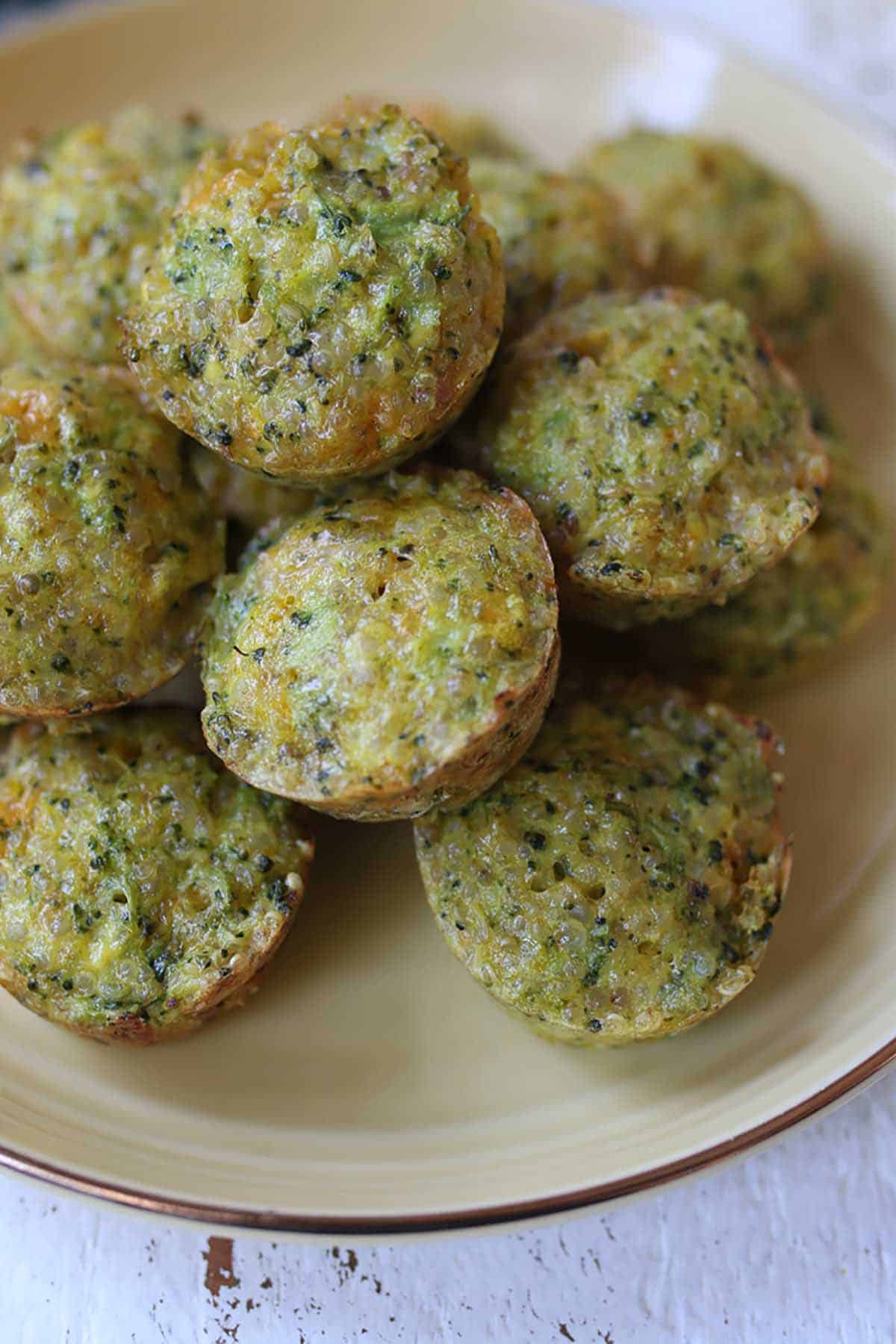 Baby Led Weaning Mini Broccoli and Cheese Egg Muffins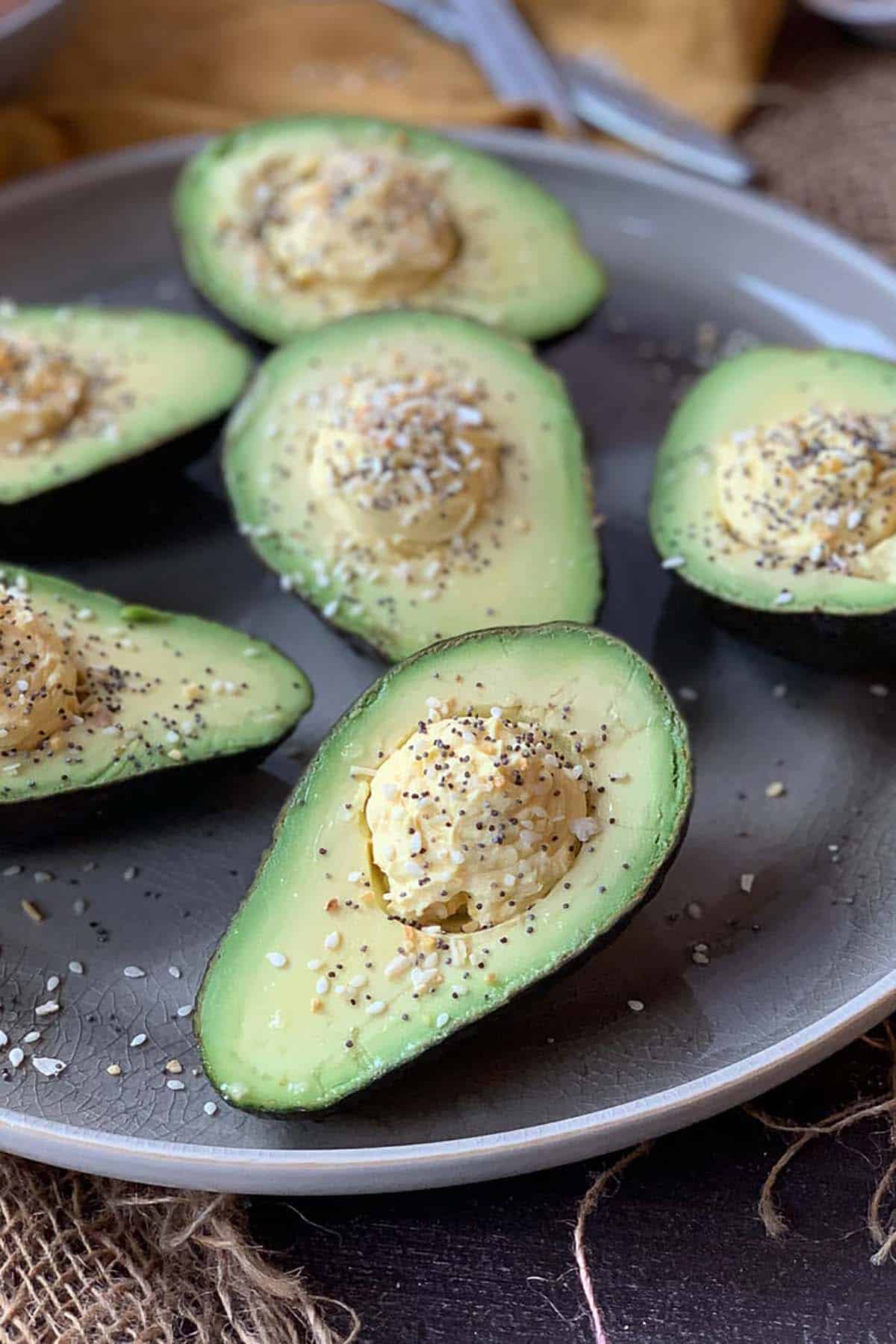 Avocado Devilled Egg with Everything Bagel Spice
Breakfast Keto Bagels with Eggs| Everything Bagel, Sesame, Cheese, and Poppyseed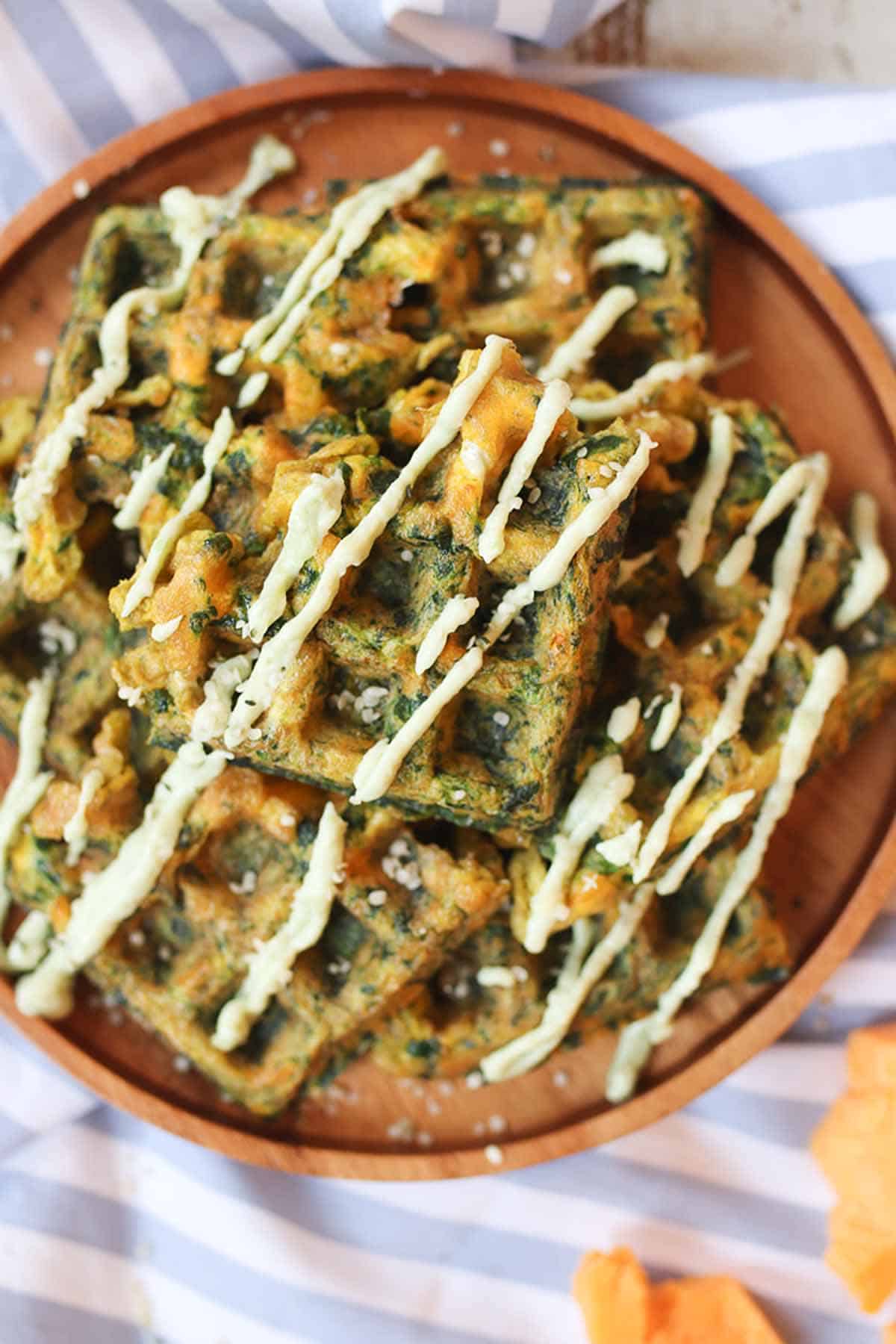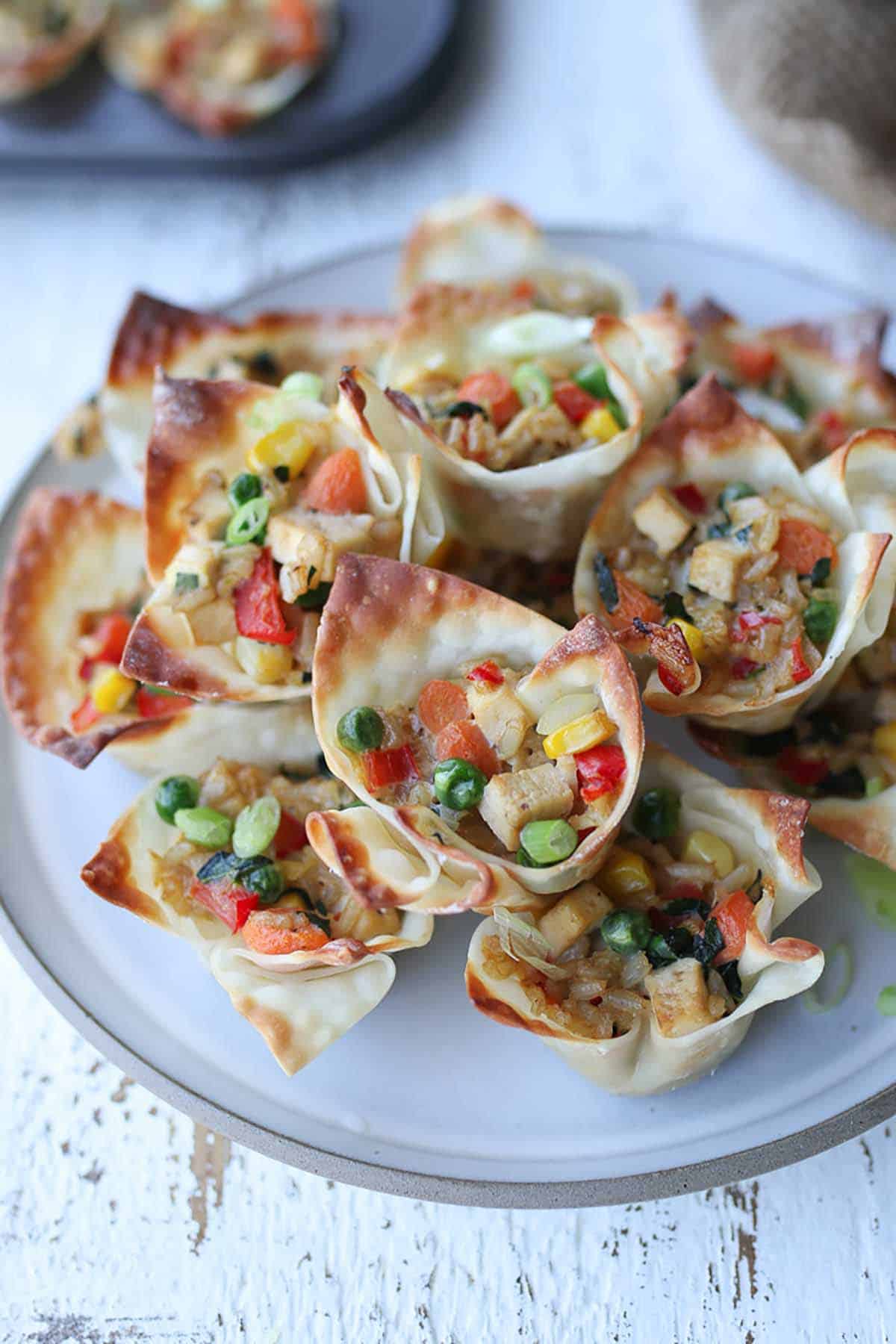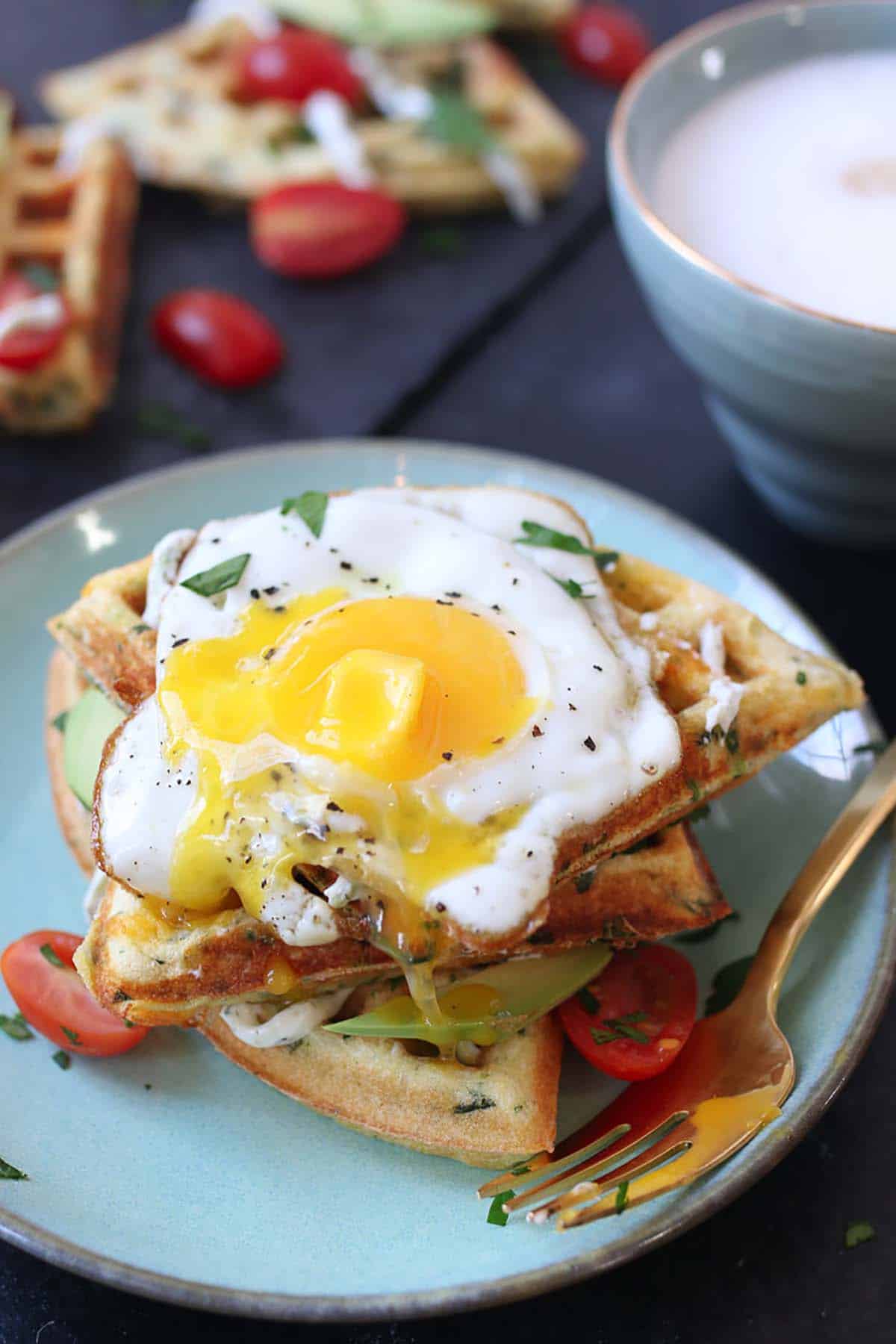 Egg and Cheese Savoury Waffles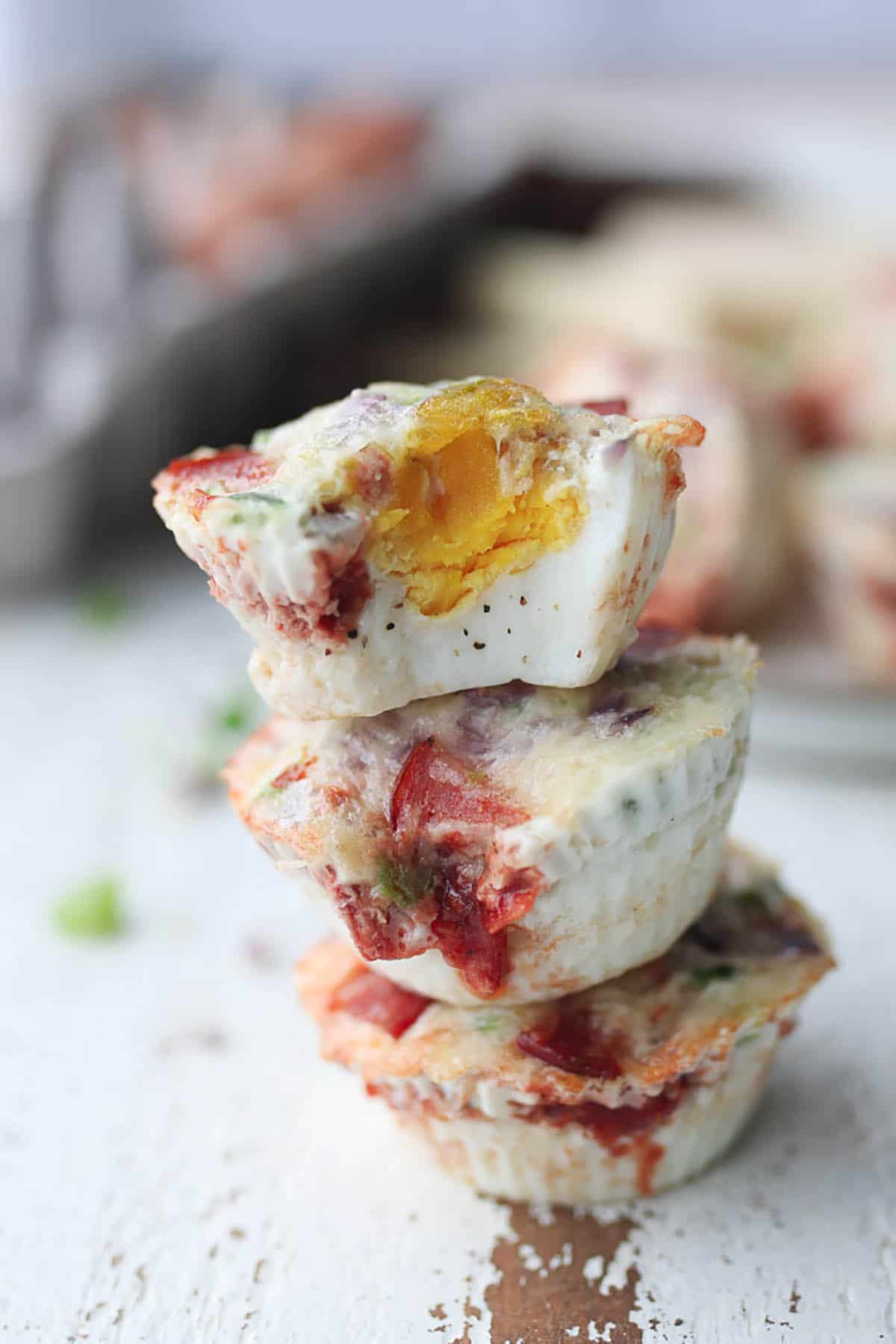 Baby Frittata Fingers with Kale and Pepper
Looking for more recipe inspiration? Check out these great recipes from eggs.ca!
And there you have it! Everything you need to know about ways to cook eggs like a pro and reap all of their nutritional rewards. Of course, we are always posting new and unique ways to cook and bake with eggs, so be sure to stay up to date on the blog. And don't forget to tag @abbeyskitchen and @eggsoeufs if you make any of the recipes from the post. We always love seeing your creations!